How to Get and Stay Cyber-Secure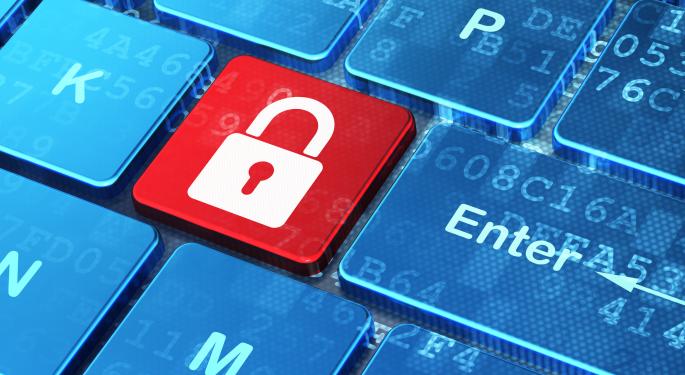 Cyber security matters.
Just ask The Associated Press. Or Wall Street. By now, everyone knows that somebody hacked AP's Twitter account and sent out a fake tweet reporting two explosions at the White House and that President Obama had been injured.
In the minutes after the tweet went out, according to The Wall Street Journal, the Dow Jones Industrial Average plummeted, along with the S&P 500. The account was suspended by Twitter and things quickly returned to normal.
The event made it clear that nobody, not even a big outfit like AP is safe. It is possible, however, to be safer.
The National Cyber Security Alliance runs a website called "StaySafeOnline" and has some suggestions about achieving and maintaining cyber security.
Update Everything
First, make sure your security software, web browser and operating system are up to date. When possible, allow for automatic updating of all critical software.
External storage devices can also become infected. Make sure you set your security software to scan them.
Don't just pay attention to your computer. Smartphones, gaming systems, and other web-enabled equipment need protection from viruses and malware as well.
Firewall It
Make sure you have an active firewall on your computer – either through the operating system or security software. Firewalls prevent hackers from using your computer to send out your personal information without your permission.
It's also wise to use a pop-up blocker – typically available with security software. Pop-up ads have a reputation for being sources of malware.
Lay Low on Links
In general, don't click on links unless you are absolutely, 100 percent sure they are safe.
Keep in mind that links don't just arrive in email. They also come in tweets, online posts, and even online advertising. If you are unsure, delete it.
If the message comes from a company with which you do business, contact the company directly (not through a link in the email).
Protect Personal Information
Don't reveal personal or financial information in an email, and do not respond to email solicitations for this information.
Before sending sensitive information over the Internet – for example when shopping online - check the security of the website. Look for web addresses with https:// or shttp://, both of which indicate that the site is secure.
Passwords
Make passwords strong by using a mix of capital and lowercase letters, along with numbers and symbols. In addition, create a unique password for each account on your computer. Software that stores passwords in a "vault" so you don't have to remember them, is available.
Two-factor authentication uses a username and password and a security code. According to NCSA, many email services now offer two-factor verification, along with financial institutions and other online services.
Even if you use a "vault" write down all passwords and keep them in a secure place (not taped to the computer).
Practice Safe Social Networking
Facebook (NASDAQ: FB), Twitter, Google's (NASDAQ: GOOG)Google+, YouTube, Pinterest, LinkedIn (NYSE: LNKD) and other social networks are integrated into online lives. Cyber thieves know this very well.
Use privacy and security settings to control who sees what. Think twice about posting private information, even when you think only friends are viewing it.
If you have a public persona for business purposes, create a "fan" page that limits personal information. Use your personal page for your real friends and family.
Protect Your Home Network
It's important to protect your home network in addition to the devices that connect to it. If your network is wireless, there is probably a cable or DSL modem to access the Internet and a wireless router to broadcast throughout your home.
Protecting these Internet access points prevents people from "stealing" your Internet bandwidth and from stealing your personal information.
Start by changing the default ID (SSID or ESSID) of your router. Make it something unique to you that won't be easy for others to guess.
Change the password on your router. The one the router comes with is known to criminals. As always, use a mix of numbers, letters, and symbols.
You have an option of security levels on your router. WPA2 is best, if available. WPA is also reliable. WEP is the least desirable security option.
Back Up Regularly
Backing up data doesn't protect you from cybercrime, but it makes recovering – especially from loss – much easier.
Most people today subscribe to some form of automated backup service such as Carbonite (NASDAQ: CARB). Like most subscription services, Carbonite charges a monthly fee and the software can be configured to back up your data on a regular basis without interaction on your part.
Help! I've been hacked!
If, after meticulous attention to security, you discover your online account has been compromised, all is not lost.
You may know you've been hacked if posts under your name appear on your social network pages that you didn't put there. Friends, family members, or colleagues may report getting strange email messages from you with links about which they are not sure.
First, notify all of your contacts that they may receive spam messages that appear to come from your account. Tell them not to open the messages or click on links.
Change passwords for all affected accounts; check financial accounts to make sure they have not been compromised. If they have, contact the company to let them know what has happened.
If you cannot access an account because a password has been changed by the hacker, contact the company or web service immediately and follow any steps they have for recovering your account.
Posted-In: carboniteNews Wall Street Journal Topics Events Tech Media General Best of Benzinga
View Comments and Join the Discussion!