Can't Keep Up With All the Apple Product Rumors? Here You Go!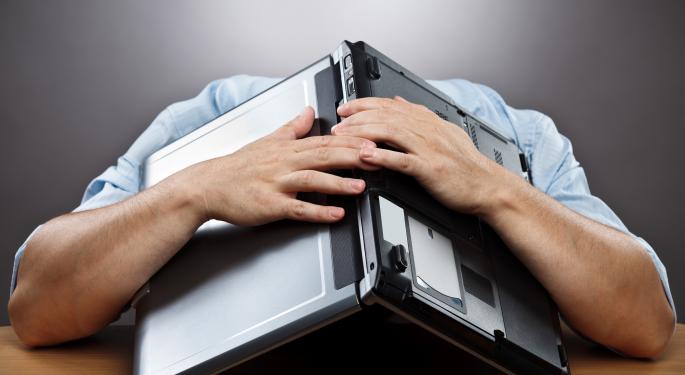 The phrase, "You can't tell the players without a score card" probably originated in the late 1800s with baseball vendors trying to hawk their 5-cent player lists to fans.
The words live on, often used in business to help identify the "players" which can range from executives to products.
Enter, Apple (NASDAQ: AAPL) and the growing plethora of rumored products "in development" (some real, some imagined) by the Cupertino-based company.
To help sort things out, here is an Apple Rumor Roundup Scorecard, a handy list of several of the latest and greatest products being discussed in the blogosphere and elsewhere.
iTV– Dan Grabham, of techradar.com says a full-blown, actual, honest to goodness television set, made by Apple is in the works. He discusses the release date (2013), price ($1500-$2000), specs (32, 42 and 55 inches) and more (Cult of Mac says it will include both Siri and iSight – voice and face recognition).
iWatch– A Dick Tracy-like watch, radio, cellphone, etc. has been discussed widely. The Full Signal has the latest. Said to be more of an iPhone supplement than standalone, although it will reportedly have music and time-telling capabilities that don't require the phone.
iPhone Mini– GlobalGrind has photos and a suggested June 2013 release date for the widely rumored "more affordable" iPhone.
iPhone 5S– Apple Insider is all over this one. It says the components to the iPhone 5S, which will reportedly include a higher megapixel camera and faster processor, will ship in May 2013.
iPhone 6– Although the iPhone 5s isn't out – or even confirmed by Apple yet – rumors of the iPhone 6 abound. Digital Times says the most prevalent rumors call for a late 2013 release.
Based on patent applications, iPhone 6 features might include the ability to make 3D video conference calls and tactile feedback Tactile feedback would enable users to feel vibrations, heat, electrical shock, visual indications, and other types of feedback.
iPhone Math– Now, we're really skating close to the edge. Computerworld mentions a report on Japanese website Commercial Times that discusses a new 4.8" iPhone, called Math. Computerworld rightly notes that the name makes no sense – unless it's a pre-production code name. The main feature of such a device would have to be the larger screen size – and not much else.
Finally, Gizmodo rounds out the scorecard with the remaining rumored products that have yet to see the light of day – or Apple Stores.
15 inch MacBook Air– Some say this one is DOA with the arrival of the Retina Macbooks. The argument is also made that the whole point of the MacBook Air line is to provide an option for people who do not require a 15-inch laptop. At any rate, for now it's Retina (expensive, yes) or nothing.
iPad 5– Gizmodo thinks the iPad upgrade will be out in the fall of 2013. The real debate is over which feature (or features) would entice people to buy one in the first place. KnowYourMobile reports that both the iPad Mini (below) and the iPad 5 will feature Retina display.
The prediction is based on an intercepted Apple note to developers. KnowYourMobile also says the iPad 5 will feature Sharp's IGZO technology, allowing for a slimmer, lighter device.
iPad Mini with Retina Display– Both Gizmodo and KnowYourMobile expect the next Mini to feature Retina display. It will require a processor upgrade, but Gizmodo points out that even a tiny bump in specs would allow that. While KnowYourMobile anticipates a fall 2013 release, Gizmodo says a late June launch is possible. Stay tuned.
Cable-like Set-Top Box– Not to be confused with Apple TV, which is already a set-top box. This rumored device would allow for streaming network and other content similar to the way a cable or streaming video service does. Gizmodo thinks the more likely scenario is an update to the existing Apple TV – perhaps even with apps.
Streaming Radio Service– Apple has long been rumored to be aiming it sights on Pandora (NYSE: P) and other streaming radio service providers. The likely speed bump is "licensing." Gizmodo points to "radio buy" files with accompanying icons recently found in jail-broken iPads as an indication that devices are already coded – just waiting for the lawyers to catch up.
Posted-In: AppleNews Rumors Movers & Shakers Hot Tech Reviews General Best of Benzinga
View Comments and Join the Discussion!