Dude: Michael Dell is Getting Dell?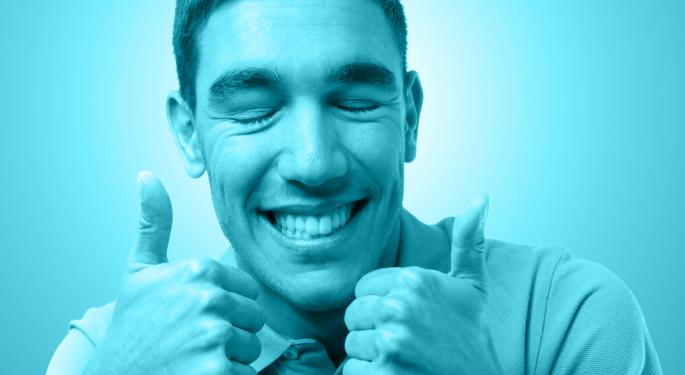 In 1984, 19-year-old Michael Dell founded PC's Limited in his dorm room with a startup budget of a mere $1,000.
The company quickly exploded and, shortly after taking its current name, went public in 1988. It has been owned by stockholders around the world ever since, but those days appear to be near an end.
According to Reuters, Dell (NASDAQ: DELL) is near an agreement to be sold to a consortium of buyers. The leader of the group is none other than Michael Dell, who would claim majority ownership under the deal.
Meanwhile, Microsoft (NASDAQ: MSFT) and Silver Lake Partners would become minority investors, according to Reuters
The finishing touches are set to be added over the weekend and the transaction could be announced as early as Monday, as notes Reuters. It would be the largest leveraged buyout since the global financial crisis.
Price Uncertain
According to Reuters, the final price of the deal is not yet clear. However, the buyout group has secured up to $15 billion in debt financing from Bank of America Merrill Lynch, Barclays, Credit Suisse and RBC Capital as notes Reuters.
Dell is currently worth approximately $24 billion.
More Privacy = More Profitability?
A January article by Bloomberg indicated the move could help Dell "Accelerate efforts to revive growth and cope with competition without quarter-by-quarter scrutiny from public shareholders."
Reuters echoes this belief, stating "Going private would allow Dell, which has been trying to become a one-stop shop for corporate technology needs as the PC market shrinks, to conduct that difficult makeover away from public scrutiny."
In other words, Dell wouldn't have to explain its every move to the investing public if it goes private. The company would have more control over its own operations if this occurs.
Best for Shareholders and Michael Dell?
Reuters notes that Dell has formed a special committee of independent directors and hired Evercore Partners to assess whether or not the deal is in the best interest of shareholders, not just Michael Dell.
Opening the Gates
While their specific stake is unclear, Microsoft's inclusion would give Bill Gates a significant interest in Dell. Gates is the founder, chairman and top stockholder of the software giant. He currently owns around 5 percent of Microsoft.
Thus, while Gates wouldn't be pulling the strings at the Round Rock, Texas computer firm, he'd effectively own part of the company.
Market Reaction
After hovering in the low $13 range since late-January, Dell has risen closer to $14 as of this writing. The stock is up around four percent on Friday.
Posted-In: Bill Gates Evercore Partners Michael DellNews Rumors Management Tech Best of Benzinga
View Comments and Join the Discussion!