Part III: Questionable Insider Trading in Freeport McMoRan and Plains Exploration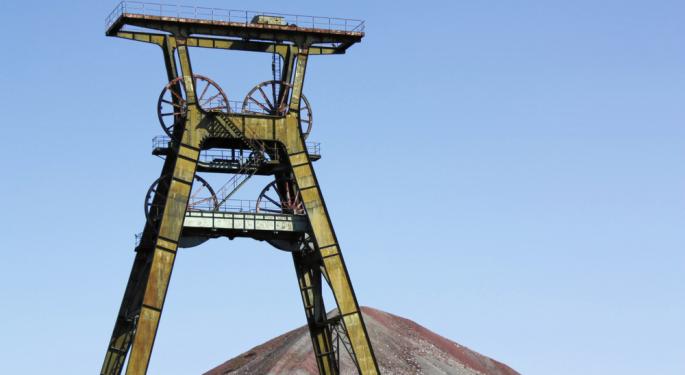 Freeport McMoRan Copper & Gold (NYSE: FCX) announced that it would acquire McMoRan Exploration (NYSE: MMR) and Plains Exploration (NYSE: PXP) approximately one week ago.
There are a number of interesting relationships among related parties involved with the deal.
Further research done alongside Kai Petainen (SISU Investor, Forbes Contributor and Teacher of Applied Quant Valuation at the prestigious University of Michigan Ross School of Business) has revealed one more close relationship. With the SEC's reinvigorated efforts to combat insider trading, this story may just be the next big headline.
The CLL Global Research Foundation sits in the middle of many of these companies' directors. The Institute has board members consisting of large donors to the program. Of all of them, one stood out.
Susan Berry Kohlhas currently sits on the Board of Directors for the CLL Global Research Foundation. Kohlas actually has no direct relation to the firms involved in the Freeport deal. However, per CLL's website, Ms. Kohlhas "serves as Managing Director and Portfolio Manager of Baldwin Investment Management, LLC. She has over 25 years of individual and institutional investment and risk management experience."
So, one of the Directors works for a private wealth management firm, that also serves as family office and provides financial planning tools.
A quick look at Baldwin's latest SEC filings reveals that two of the stocks held on behalf of clients were Freeport McMoRan Copper and Gold and Plains Exploration. Moreover, the firm as a whole decreased its stake in Freeport by some 22.47 percent in its latest filing, September 30, from the previous quarter, while it increased its stake in Plains by 22.03 percent in the same quarter. Thus, a firm that invests on behalf of its clients with an employee who is a Managing Director and Director of Research bought and sold stocks in the run up to a deal to which that specific Managing Director has links.
It is important to note that this buying and selling could be completely legal and may not be questionable at all. To be clear, a wealth management firm buys and sells on behalf of its clients: Not necessarily on behalf of its employees.
It is confidential information, but it would be very intriguing to see on whose behalf Baldwin is buying and selling. If any of its clients are related to any of the involved companies, and thus form a closed information loop, many more questions would need to be raised about the trading activity.
All relevant parties, including CLL and Baldwin, have been contacted for comment by Petainen and this author, but have not yet replied with comment.
Courtesy of Factset Research (NYSE: FDS), the holdings of the two stocks by Baldwin, as disclosed in its latest SEC filing, are listed below.
Disclosure: author is long FCX and was for more than a year prior to the deal being announced and is related to a bank that advised on the deal, however the employee had no direct dealings with the transaction.
Update 2:00 pm eastern: Comment from the M.D. Anderson Cancer Center at the University of Texas: "CLL Global Research Foundation is a totally separate 501(c)(3) foundation with its own structure, board, and governance; it is not governed or controlled by The University of Texas MD Anderson Cancer Center. The foundation's current legal address is at MD Anderson."
Stock chart:
Posted-In: Baldwin Investment ManagementM&A News Management Insider Trades Hot Intraday Update Markets Best of Benzinga
View Comments and Join the Discussion!