THQ's Humble Stumble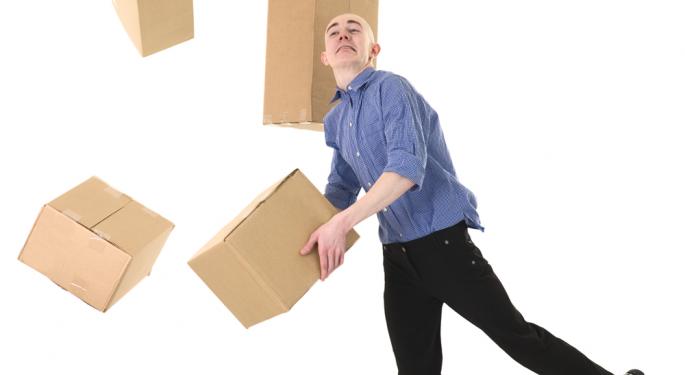 Price cuts are not a perfect solution to lagging game sales.
However, on August 29, 2011 (the day after Nintendo (OTC: NTDOY), lowered the domestic price of Super Mario Galaxy), the stock rose more than three percent. By year end, Mario Galaxy had experienced a sales increase of more than 59 percent in the United States alone, indicating that investors made the right call.
On June 6, 2011, Microsoft (NASDAQ: MSFT) officially announced the release of Halo 4. While the company's video game division is just one part of the business, Microsoft's shares rose nearly a half percent that day. Halo 4 went on to become the company's fastest-selling game, earning $220 million in just one day.
Similarly, Activision (NASDAQ: ATVI) rose nearly one percent on February 9, 2012, when it confirmed the existence of Call of Duty: Black Ops II. That game went on to earn more than $500 million during its first 24 hours of release.
The same cannot be said for THQ (NASDAQ: THQI). When it announced Saints Row: The Third on February 3, 2010, shares of THQ declined by more than one percent. When THQ announced Saints Row 4 on November 8, 2011, the company lost another seven percent of its value.
Saints Row is currently THQ's most popular franchise. If that series cannot inspire investors to buy the stock, it might be time to sell or go private.
While many have speculated about what the company hoped to accomplish with its Humble Bundle offer, one thing is certain: investors are not impressed by the offer.
THQ has experienced continuous declines since the bundle was announced last Thursday evening, dropping more than seven percent on Friday, more than five percent on Monday and roughly five percent today. All told, THQ has lost more than six percent of its value since Thursday.
Up until the bundle was unveiled, THQ had begun to rise. The company gained more than 16 percent over the last five days, providing a rare sign of hope for the ailing entity. Those gains were not enough to significantly reduce THQ's one-month decline of more than 53 percent, however.
Darksiders 2, THQ's other flagship game, has sold roughly 500,000 copies on Xbox 360 and PlayStation 3, and another 60,000 on PC. This brings the total to around one million copies -- a far cry from the two million units THQ needs to sell just to break even.
At this point, Darksiders seems like a failed franchise. The company will likely be forced to retire the series in the near future or scale back any plans it may have for a third chapter.
Saints Row, however, could still provide THQ with meaningful value. By offering a Humble Bundle with the third game in the series, more than 600,000 additional consumers have gained access to Saints Row: The Third. This assumes that most customers are paying more than the $5.61 average, which is required to obtain Saints Row.
Even if only 400,000 customers are paying the necessary price, it would still increase the number of consumers who are exposed to the series -- and provide THQ with a massive opportunity to increase sales of Saints Row 4.
Follow me @LouisBedigianBZ
Posted-In: Darksiders 2 Saints Row 4 Saints Row: The Third thqNews Tech Best of Benzinga
View Comments and Join the Discussion!