Google's Nexus 4 Sold Out Until After Christmas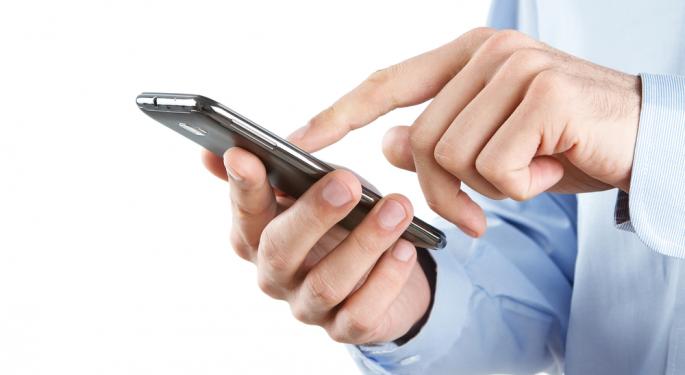 The popular LG-developed smartphone has sold out again, leaving some buyers out of luck as they attempt to complete their holiday shopping.
Google (NASDAQ: GOOG) currently lists the 8GB Nexus 4 as being sold out. The company left a familiar message for eager customers: "We are out of inventory. Please check back soon."
While the 16GB model is technically in stock, the message is much less encouraging: "Ships in 5 - 6 weeks." With less than four weeks until Christmas, it seems unlikely that the order will arrive in time for the holiday -- unless Santa magically delivers one early, of course.
This is not the first time that the Nexus 4 has sold out. Less than two weeks ago, customers were unable to purchase the device on Google Play.
With so many business divisions, it is hard to determine the impact that the Nexus 4 may be having on Google's value. The stock has risen nearly six percent since the new smartphone was released on November 13. Google has grown more than 20 percent in the last six months. The search engine giant is up nearly five percent year-to-date.
Unlike other high-end smartphones -- such as Apple's (NASDAQ: AAPL) iPhone 5 or Nokia's (NYSE: NOK) Lumia 920 -- the Nexus 4 does not support 4G LTE. Google wanted to sell an inexpensive device for everyone, not just those who live in a market where 4G is up and running. Consequently, the firm chose to sacrifice the faster format. While this may have hurt the sales of some smartphones, it does not seem to be affecting sales of the Nexus 4.
Apple was in a similar position when it released the iPhone 4S. The company was largely expected to add 4G support. When it chose not to, some analysts dismissed the product and expected it to flop. But it did not flop. Rather, the iPhone 4S went on to become the fastest-selling smartphone of all time. Thus far, the iPhone 5 has outpaced the sales of the iPhone 4S.
Despite the company's continued success at retail (lackluster iPad 3 sales excluded), investors have been wary of Apple. The company is up slightly today, but the company is still recovering from a three-month decline of more than 13 percent. Year-to-date Apple is still up more than 42 percent. Assuming that no major events occur before the end of the year, Apple should be able to retain that growth as it crosses over into 2013.
Nokia has not said exactly how many units it has sold since the Lumia 920 began shipping on November 2. Since then, Nokia completely sold out of the device in Germany and experienced a share increase of more than 16 percent. Despite a plethora of bad press for the struggling cellular device manufacturer, the company has actually risen more than 15 percent over the last four months, and nearly 25 percent over the last six months. Year-to-date Nokia is still down more than 36 percent.
Research In Motion is experiencing a similar growth spurt. In the last month alone, RIM's value has increased by more than 33 percent. The stock grew more than 74 percent over the last three months, and more than 20 percent over the last six months. However, year-to-date RIM shares are down more than 25 percent.
Follow me @LouisBedigianBZ
Posted-In: Apple Blackberry 10 Google iPhone 4S iPhone 5News Success Stories Tech Best of Benzinga
View Comments and Join the Discussion!