OshKosh Jumps As Icahn Makes a Bid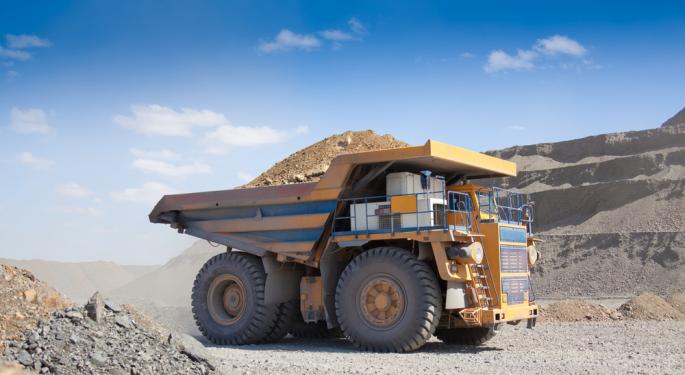 Legendary activist investor Carl Icahn, who at 76 remains one of the world's best known corporate raiders, made a nearly $3 billion offer to take over truck maker OshKosh (NYSE: OSK) on Thursday. His tender offer is worth $32.50 per share in cash, which is a 21 percent premium over the stock's previous closing price. Icahn also said that he intends to nominate his own slate of directors to the company's board.
The news, which came out during the trading day, has sent OSK shares up around 11 percent to $29.85 heading into the final hour of the day. The difference between the market price and Icahn's tender reflects the market's uncertainty about the deal being completed. The offer was unsolicited and Icahn may have trouble convincing the company to sell itself.
The investor said that management has taken a passive attitude towards running the company and that he wants more aggressive action to unlock shareholder value. The company said that its board will advise shareholders on whether or not to accept the tender within 10 business days.
"Mismanagement of this company has resulted in a lost decade of shareholder value," Icahn said in a statement. "Oshkosh needs proactive shareholders to bring a proactive management team together to weather a volatile economy." Icahn is the company's largest shareholder, with a 9.45 percent stake in Wisconsin-based Oshkosh.
In January, shareholders had rejected an Icahn-backed slate of directors. After Thursday's big jump in the share price, OSK has now added nearly 40 percent in 2012 and almost 63 percent over the last year. Nevertheless, profits at the truck-maker have been slumping, driven by declines at its military vehicle unit.
Icahn sees value in the sector, however, as he is also the third largest shareholder of struggling military truck manufacturer Navistar (NYSE: NAV), with a roughly 15 percent stake. Last year, Icahn proposed merging the two companies. The idea was supported by Navistar's CEO but opposed by Oshkosh.
Reuters quoted Robert W. Baird & Co. analyst David Leiker as saying that "People are thinking that with Icahn involved in both, there's an opportunity to put them together and generate some shareholder value." On Thursday, Navistar shares have risen almost 5 percent to $23.02 on the news of Icahn's OshKosh bid.
Despite some potential synergies, Leiker said that he doesn't think the idea makes much sense, noting that the two companies assembly processes are different. "It's like bicycles and cars," he said. In his statement, Icahn said that the tender offer would expire in 45 days, but that if at least 25 percent of the company's outstanding shares were tendered, he would extend it.
He also said that if more than 50.1 percent of the company's stock was tendered "we will demand that the current board ... accelerate the upcoming annual meeting to allow the prompt election of our slate of directors so that the tender offer can close quickly."
Posted-In: Carl IcahnNews Hedge Funds Movers & Shakers M&A Movers General Best of Benzinga
View Comments and Join the Discussion!