Apple Sued By Taiwanese University, Claims Siri Infringed on its Patents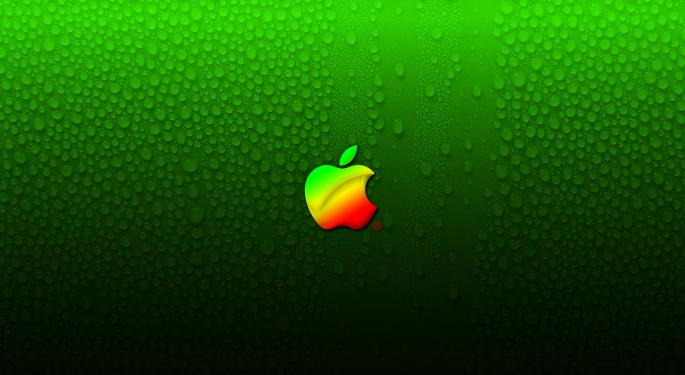 Apple (NASDAQ: AAPL) is being sued by a university in Taiwan that claims the iPhone maker has infringed on its patents.
According to Reuters, National Cheng Kung University has filed a lawsuit against Apple over its use of Siri. The university is not only concerned about Siri's use in the iPhone 4S and the upcoming iPhone 5 -- it is also worried about Siri's inclusion in future versions of the iPad. This distinction is interesting because Siri will be coming to the third-generation iPad later this year via iOS 6.
National Cheng Kung University alleges that it was granted two U.S. patents -- one in 2007 and another in 2010 -- that relate to voice-to-text technology. By creating and implementing Siri, the university believes that Apple has infringed on these patents.
Reuters quoted Yama Chen, legal manager of National Cheng Kung University, who said that the school filed the suit in the United States District Court for the Eastern District of Texas, Marshall Division, because it, "processes faster and its rulings are usually in favor of patent owners and the compensations are usually higher."
The university has not revealed how much money it is seeking, but according to Reuters, Chen said that any calculations, "would be based on Apple's U.S. sales of devices that use Siri."
This is not the first time that a foreign organization has sued Apple over patent infringement. Earlier this month, the China-based Zhizhen Network Technology sued Apple, claiming that Siri infringed on its instant messaging chat bot system.
Days after Apple settled its trademark dispute with Proview, another Chinese firm sued Apple over the Snow Leopard trademark.
In England, a British high court judge recently ruled that Samsung did not infringe on Apple's designs because Samsung's tablets are not cool enough. That same judge then recommended that Apple publish ads to promote this fact.
Later today, Apple and Samsung are set to begin their biggest patent trial in the United States.
Meanwhile, National Cheng Kung University is currently investigating the smartphone voice recognition systems employed by two of Apple's biggest competitors, Microsoft (NASDAQ: MSFT) and Google (NASDAQ: GOOG), to see if they also infringe on the school's patents.
Follow me @LouisBedigianBZ
Posted-In: Apple iOS 6 iPadNews Topics Legal Tech General Best of Benzinga
View Comments and Join the Discussion!