Want to jump straight to the best? Most of our users prefer Interactive Brokers for stock trading.
How should you develop a stock market strategy when there are so many different options? A winning strategy for a day trader might be a terrible strategy for a long-term investor. Before choosing a stock investment strategy, you need to decide your investment goals.
Step 1: Consider Your Goals
Do you want outsized returns? Or are you happy with a steady 6-7% annually over a few decades? Your goals determine your strategy, so it's important to figure out what you want to get out of investing. If you're building a nest egg for retirement, you might not have much use for complex technical analysis. If you want to make as much money as possible, buying a few ETFs and sitting on them for a few decades won't be very exhilarating.
Step 2: Understand Traditional Strategies
The active vs. passive war may never be decided as long as investors crave market-beating returns, but inside the active community is another battle. Fundamental analysis vs. technical analysis is another contentious topic among traders. Fundamentalists believe the hard numbers like earnings, debt and sales growth tell the story of a stock.

The technicians believe stock prices can be predicted using certain patterns. These investors think the charts tell the story — different signals or patterns foreshadow price movement. Technical analysts don't read the news, listen to conference calls or watch Jim Cramer after work. The charts are what matter here.

Not all of these techniques are appropriate for investors with modest experience. The shorter the holding period, the more skill you need to make a profit.
Indexing
Investors who index don't buy stocks that they think will beat the market — they buy the whole market. An index is a grouping of stocks in one industry or an entire market priced based on the weighted average of its components.
Indexing is the classic trading style of buy-and-hold investors. They don't care about beating the market because they're in for the long haul. Index investors often have time horizons of years or decades, not days or months.
Day trading
Day trading is a strategy of buying and selling stocks within the same trading day. No positions are held overnight and long-term business projections don't really matter to day traders. Since day traders attempt to profit off small daily moves, they often rely on technical indicators for ideas and leverage to juice their returns.
FINRA has rules in place to prevent novices from day trading, however. If you don't have at least $25,000 in your account, you can't buy and sell the same security on the same day more than three times per week.
If you make three day trades without the proper account balance, you'll be labeled as a "pattern day trader" and your broker will restrict your activity.
Momentum
Traders who use momentum strategies believe that trends are self-sustaining. Stocks in upswings tend to stay in upswings while stocks on the decline tend to decline further.
Many quantitative strategies are derived from momentum-based analysis. Momentum traders use technical indicators to find entry and exit points on stocks that fit their criteria.
Short selling
Experienced traders often engage in short sales when they think a stock is overvalued and heading for a decline. If you want to short a stock, you must first borrow shares from your brokerage and sell them at the current market price. After the stock price declines, you buy the shares back at a lower price to return to the brokerage and pocket the difference.
Selling short involves a significant amount of risk since you can lose more than your initial investment if the shorted stock gaps up.
Step 3: Get to Know Alternative Data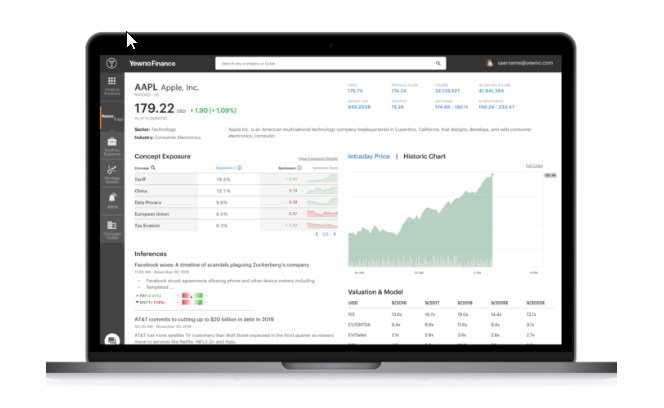 Not all traders use charts or fundamental numbers to make investing decisions. Hedge funds and other institutional investors increasingly rely on alternative data for their strategies. Alternative data sets won't be found on your typical brokerage education section. Some examples of alternative data include:

Mobile sales
Credit card receipts
Social media trends
Browser history data
Product reviews
Cargo shipments
Foot traffic data
These data sets are usually enormous. Advanced computer power is required to interpret data of this magnitude, which is why (until recently) alternative data was a playground only for the wealthy. But thanks to platforms like Yewno|Edge, alternative data won't be in the shadows for long.
Step 4: Formulate Your Plan
If your goal is quick wealth creation and you want to day trade, you'll need to choose which technical indicators to use as buying signals.
The four strategies discussed above don't need to be separated. A day trader can execute momentum trades for stocks and also sell short companies with poor future prospects.
Step 5: Choose a Research Platform that Aligns
The internet has provided plenty of great stock trading software for investors of all skill levels. Most brokers provide customizable stock charts with dozens of technical indicators and moving averages. You can find conference calls, earnings reports and company news if you prefer the fundamental side of investing.

For proponents of alternative data, provides a different way to look at stocks. Using a proprietary AI-infused knowledge graph, Yewno|Edge's software can scan millions of documents and give unique insights not found from traditional sources.

Step 6: Execute Your Trading Strategy
After you research your investment strategy and formulate a plan, you can begin executing trades with confidence. In our day trader example from Step 4, we set some parameters for stock selection.

Let's look for a stock that just broke through its 50-day moving average while still having an RSI below 70. Relative strength index (RSI) is a momentum indicator that measures the magnitude of recent price changes to evaluate overbought or oversold conditions in the price of an asset. Bank of America (BAC) currently fits that criteria.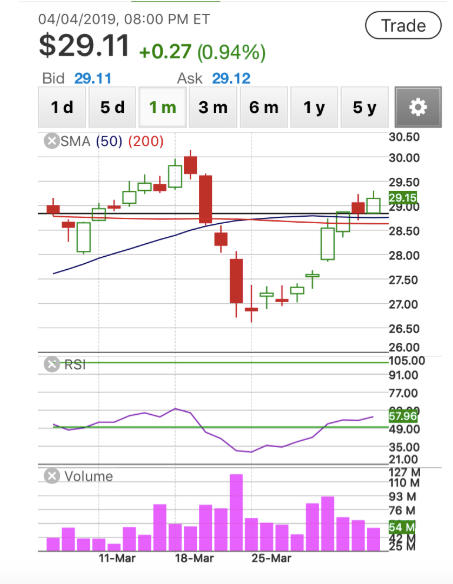 Bank of America doesn't have the volume (or volatility) a day trader would prefer, so this example might be more apt for swing traders or buy-and-hold investors.
But screening for stocks based on predetermined criteria is the quickest way to find matches for your strategy. Use careful entry and exit points to maximize your profits and always have a plan to bail on the trade if it goes south.
Final Thoughts
Developing a stock investment strategy doesn't have to be intimidating. Figuring out your investment goals is the most critical part of the process, and that occurs before even looking at a chart.
A plan is a must, but remember even the most careful plans can go bad. Know how much money you're willing to lose on a trade before executing it. A perfect record is impossible, so just make sure your wins outstrip your losses.
If you're a beginner and want to learn more about stock trading, check out Benzinga's guides to the best day trading courses, best day trading strategies and best day trading books.