Want to jump straight to the answer? You can buy STORJ on Gemini!
Storj Labs and its token STORJ have created a decentralized storage system that developers believe provides a safer, more affordable alternative to cloud storage options. But how exactly does decentralized storage work, what are the benefits of using this system and how can you invest in this emerging system?
Our guide will teach you more about how to buy Storj Labs, how the STORJ system operates and when to sell your tokens.
Brief History of Storj Labs
If you've ever needed to store photos, documents or any other type of media online, you probably used some form of cloud-based storage system. Cloud services like Dropbox and Google Cloud make it easier to share files and media with others because you can directly send download and access links to other users. However, there is a major security flaw that comes with these systems — a single point of failure.

Storj
JOIN THE MOON OR BUST EMAIL LIST
Our team is diligently working to keep up with trends in the crypto markets. Keep up to date on the latest news and up-and-coming coins.
When you use a cloud storage provider, you depend upon a single service provider to keep your media safe and provide services. This means that if a hacker or cybercriminal wants to gain unauthorized access to your media, they know exactly which system and account to target.
And if the service provider charges a fee for the amount of storage that you want to use, you'll need to pay whatever fees the service provider charges — even if you're only using a small fraction of the space provided to you.
Finally, you'll also need to rely on the service provider to keep services running and accessible. If 1 of the service provider's servers fails or goes down, you might not be able to access your storage space.
Storj Labs provides a decentralized alternative to traditional cloud storage. Unlike these service providers, Storj Labs uses a network of decentralized storage providers to store data without a single point of access.
This system has a number of benefits over traditional storage solutions. Without a single security point to access data, hackers have a significantly more difficult time finding and accessing the data they want.
Decentralization is also significantly more affordable than traditional storage solutions and allows you to only pay for the storage that you use. The Storj Labs system uses a series of node operators to provide storage across the globe, receiving payments with the system's STORJ token.
It also uses end-to-end encryption that provides users with a more anonymous way to store and access data, as well as more favorable download and upload speeds when compared to traditional cloud storage systems.
Though Storj Labs' system was 1st described in 2015, its system wasn't fully-developed and launched until 2018. Storj Lab's token peaked in value on January 9, 2018 when it reached a value of $3.13 per token.
Though the price of STORJ has fallen over 90% since its all-time high, it still remains the 132nd largest cryptocurrency project when measured by total market capitalization.
How to Buy Storj Labs (STORJ)
Open an Online Account

Though Storj Labs might be a smaller cryptocurrency project when compared to major coins like Bitcoin and Ethereum, it still trades on a number of major exchanges. The easiest way to add STORJ to your portfolio is to open an account with a broker that supports this cryptocurrency. 
After submitting a bit of personal information and linking your payment method, your broker will give you access to a trading platform that you can use to buy and sell cryptocurrency coins and tokens like STORJ.

Buy a Wallet

After you choose where you want to buy your crypto, you'll also need to choose how you want to store it. STORJ is an ERC-20 token, which means that you can store it on almost any type of wallet that supports the Ethereum network. While you can leave your tokens on your exchange wallet, this leaves you more vulnerable should your broker be hacked.

There are 2 major types of storage options you can use to keep your STORJ token off exchange wallets: physical hardware wallets and free-yet-functional software wallets. 

Make Your Purchase

When your wallet is set up and your brokerage account is functional, you can place your order to buy STORJ. To get started, open your broker's trading platform and take a look at the types of orders available to you. 

Depending on the broker you choose, you might be able to specify a price that you want your purchase order to be executed at. When you decide that it's a good time to buy in, calculate how many tokens you want to purchase and place the order. Your broker will execute the order on your behalf and deposit your tokens into your on-chain wallet.
Best Cryptocurrency Exchanges
Not sure where to start your search for the right broker? We've listed a few of our favorite options below.
Gemini Crypto

1 Minute Review
Gemini is a cryptocurrency exchange and custodian that offers investors access to over 100 coins and tokens. Founded in the US, Gemini is expanding globally, in particular into Europe and Asia. Offerings include both major cryptocurrency projects like Bitcoin and Ethereum, and smaller altcoins like Orchid and 0x.
Gemini is 1 of the only brokers with multiple platform options based on skill level. New investors will love the streamlined interface of Gemini's mobile and web apps, while advanced investors might appreciate all the tools that come with ActiveTrader. 
In addition to a host of platform choices, Gemini users also have access to insured hot wallets to store tokens without worrying about digital asset theft. Learn more about what Gemini can do for you in our review.
Best For
New investors looking for a simple mobile and web app
Day traders looking to use technical analysis tools
Users looking for a 1-stop-shop to buy, sell and store all of their cryptos
Pros
Easy and quick signups — can get started in as little as a 5 minutes
Multitude of platforms to accommodate traders of all skill levels
Hot wallets include insurance to protect your from theft and hacking attempts
Cons
Charges both a commission and a convenience fee for users buying and selling through the desktop or mobile app
Changelly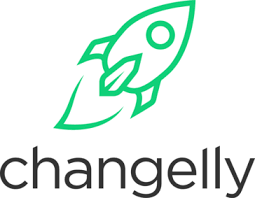 Best For
Instant exchanges
1 Minute Review
Changelly Crypto is a cryptocurrency exchange platform that allows users to swap, buy and sell more than 170 cryptocurrencies. 
With an intuitive and straightforward platform, tools that allow you to find the best exchange rate quickly and multiple forms of currencies and payment methods accepted, Changelly offers a wide range of benefits over its competitors. 
Though we'd love to see Changelly expand its educational offerings and consider adding phone support to its customer service repertoire, the platform is a solid choice for both new and experienced traders alike.
Best For
New cryptocurrency investors
Investors looking to invest in cryptocurrency using a non-major fiat currency
Investors who value high-level customer support options
Pros
Selection of more than 170 cryptocurrencies to buy, sell and exchange
Simple and straightforward platform is easy enough for beginners
Pro platform is ideal for advanced users
24/7 live chat support is responsive and proactive
Cons
Currently no option for phone support
Coinbase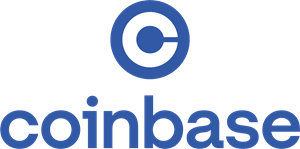 1 Minute Review
Coinbase is one of the Internet's largest cryptocurrency trading platforms. From Bitcoin to Litecoin or Basic Attention Token to Chainlink, Coinbase makes it exceptionally simple to buy and sell major cryptocurrency pairs. 
You can even earn cryptocurrency rewards through Coinbase's unique Coinbase Earn feature. More advanced traders will love the Coinbase Pro platform, which offers more order types and enhanced functionality.
Though Coinbase doesn't offer the most affordable pricing or the lowest fees, its simple platform is easy enough for complete beginners to master in as little as a single trade.
Best For
New cryptocurrency traders
Cryptocurrency traders interested in major pairs
Cryptocurrency traders interested in a simple platform
Pros
Simple platform is easy to operate
Comprehensive mobile app mirrors desktop functionality
Coinbase Earn feature rewards you with crypto for learning about available coins
Cons
Higher fees than competitors
Best Crypto Wallets
If you don't know where to begin your search, consider a few of our favorite ERC-20 wallet options below.
Best Hardware Wallet: Trezor One
Amazon Auto Links: InvalidParameterValue: The ItemId B08FBGDG3C provided in the request is invalid.
Hardware wallets like the Trezor One provide you with the highest possible level of security for your cryptocurrency investments. The Trezor One goes a step beyond standard hardware wallets by generating your private set of keys directly on the device and storing them offline. This means that you never need to worry about your wallet key being leaked after connecting to an unsecure source of wi-fi.
The Trezor One is universally compatible with most operating systems, ranging from Linux to Mac devices. With a weight of less than half an ounce, you can also take your Trezor One wherever you go, managing your cryptocurrency with a touchscreen and advanced support for all types of ERC-20 tokens.
Best Software Wallet: MyEtherWallet
MyEtherWallet was the 1st software wallet created for Ethereum — but has since expanded to include support for all ERC-20 tokens as well. MyEtherWallet is easy to use, perfect for beginners and those who need to manage their tokens and coins on-the-go.
MyEtherWallet uses a QR code system to connect with your desktop platform — if you move far enough away from your desktop, the mobile wallet will automatically disconnect from the internet, keeping your coins and tokens more secure.
Best of all, you can claim all of these features for free when you open a wallet online and link your mobile phone.
BZ
Bonus:
Storj Labs has recently announced its 1st major partnership with Tardigrade.io. Tardigrade uses Storj Lab's network to make it easier for laypersons to access and use decentralized storage options. It's possible that as this partnership continues to make its way into the mainstream, the price of Storj may rise as it adapts to changing preferences away from centralized data storage systems.
Trade or Sell Your Cryptocurrency
After your order closes, you'll see your tokens on your brokerage exchange wallet. From here, you need to decide how you want to utilize your new investment.
There are 2 major strategies that you can use to profit from STORJ:
Wait to sell. If you believe that the price of Storaj Labs' token will increase in the long-term, you'll want to hold onto your tokens until a later date. Write down the price that you purchased each token for and set a price target for when you want to sell. You should also transfer your tokens to your private wallet to limit the possibility of a hack.
Trade intermittently. If you think that Storj Labs' token will fluctuate in value throughout the day or week, you can capitalize on these price movements by strategically selling and buying back your tokens when it's advantageous. You may want to open an account with a broker that provides access to higher level analysis tools to help you better predict how the price of the token will move in the future.
If you do decide to become an active trader, you need to ensure that you're opening an account with an affordable broker. Browse a few of our top choices for frequent traders using the chart below.
Current Crypto Prices
The prices of cryptocurrencies can vary on a minute-to-minute basis because the market is always open and operating. Tracking how some of the top cryptocurrencies are changing in price can help you decide when the best time to buy in is.
Browse today's top market movements in the crypto sphere below.
Diversify Your Exposure to the Cryptocurrency Market
From storage services to in-game currency, cryptocurrency represents a world of tech potential. However, like any other type of investment, it's important to not put all of your financial eggs in a single basket.
Explore other decentralized projects (like Chainlink, Yearn.finance or Ethereum) to create a well-diversified portfolio with exposure to multiple industries and advancements. Check out 1 of our recommended cryptocurrency brokers to get started today.