Looking to learn how to buy Litecoin? You can buy LTC on Interactive Brokers or eToro!

Litecoin
JOIN THE MOON OR BUST EMAIL LIST
Our team is diligently working to keep up with trends in the crypto markets. Keep up to date on the latest news and up-and-coming coins.
Sometimes referred to as the "silver to Bitcoin's gold," Litecoin (LTC) is an open-source, peer-to-peer cryptocurrency designed for payment processing at scale. Like Bitcoin, Litecoin has a maximum supply. Litecoin's maximum supply is capped at 84,000,000, which is 4 times that of Bitcoin's maximum supply. Litecoin offers distinct features when compared to Bitcoin. Litecoin's network is based on the technology behind Bitcoin, but with a few changes to allow for higher throughput.
Litecoin's network batches transactions into blocks every 2.5 minutes, instead of 10. This means lower transaction costs and faster transfer speeds when compared to Bitcoin's mainnet. This comes at a cost, however, as the Litecoin ledger grows in size 4x quicker than Bitcoin's. A larger blockchain can become a problem down the road if storage doesn't scale to match: making the network incredible centralized and therefore insecure.
It's never been easier to invest in crypto than it is right now. Our guide will teach you how to buy Litecoin, how to decide when to sell your coins and a few of our favorite platforms that currently support Litecoin trading.
How to Buy Litecoin
Open an online account.

The easiest way to purchase Litecoin (and most cryptocurrencies) is to open an account with a cryptocurrency exchange that supports the direct purchase and sale of Litecoin. A cryptocurrency exchange is similar to a stockbroker — you'll open your account and place buy orders to purchase cryptocurrencies. After your order closes, you'll see your Litecoin in your exchange wallet. If you're looking to make an account with a cryptocurrency broker with extremely low fees, then Interactive Brokers is your best option. Other great options for new investors are eToro and Webull.

Like opening a bank account or a stock brokerage account, you'll need to supply a bit of personal information to your broker before you can access trading capabilities. Some of the information you might need to provide may include:

Your full legal name and address
Your email address and phone number
Some information on your income and experience trading cryptocurrencies
Bank account information or data for another payment method (like PayPal and credit card info)
A copy of your driver's license, passport or another form of photo ID
Your Social Security Number

Buy a wallet.

While most exchanges offer built in custodial wallers, you should choose a private wallet to hold your coins. There are 2 major types of cryptocurrency wallets: hardware wallets and software wallets. Hardware wallets are typically "cold" which means the private key needed to unlock your Litecoin wallet will never touch the internet. Software wallets are made for convenience and storing smaller amounts dedicate to spending. Software wallets are internet-enabled, meaning that using your software wallet over an unencrypted network could result in the loss of your funds.

The best practice when it comes to crypto wallets is to purchase a hardware wallet like the Ledger Nano X and download a software wallet like ZenGo. Your ledger will act as a home vault, while ZenGo acts as an everyday wallet with smaller amounts in it.

Make Your Purchase.

After you've opened your account, funded the account and decided where you want to store your coins, it's finally time to place your order. You'll place an order to buy Litecoin using a buy order. There are multiple types of buy orders — let's take a look at a few of the most common order types you might run into.  

Market order: A market order is a buy order that you want to purchase a set amount of Litecoin at the current market rate. Market orders are filled immediately as long as someone is selling their Litecoin when you place the order. Market orders are much more likely to be filled than other order types but give you less control over the price that you pay per coin.

Limit order: A limit order will buy a specific amount of Litecoin but only at a set price. When you enter a limit order, you'll choose both the number of coins you want to buy and the maximum price you're willing to pay per coin. Say you set an order to buy 5 Litecoin at a limit price of $80 per coin, your order will only be filled if Litecoin reaches $80 or less. Limit orders give you more control over the price you pay per coin.

After you place your buy order, you can finally relax. You'll see your coins in your account when the order is complete. 
Best Crypto Exchanges
Not every crypto broker offers access to the same coins. If you aren't sure where to start your search, consider a few of our favorite brokers currently supporting Litecoin trading below. 
Interactive Brokers (IBKR)
On most brokerages, you must consider the spread that the platform charges. Spreads are represented in the price of an asset, so these fees can be sneaky. Spreads leave you paying more than you should for your crypto. For example, an exchange that charges a 1% spread will charge you an extra $50 for every $5,000 invested on the platform. Luckily, Interactive Brokers is one of the few platforms that doesn't charge a spread, so you won't have to put up with any hidden fees.
Trading fees on IBKR are also considerably lower than its competitors, making it a great option for those looking to trade cryptocurrency frequently.
Another one of our favorite features of IBKR is that it's an all-in-one platform where investors have access to stocks, funds, bonds, futures and other investment vehicles –– no more needing to worry about managing your portfolios across separate exchanges!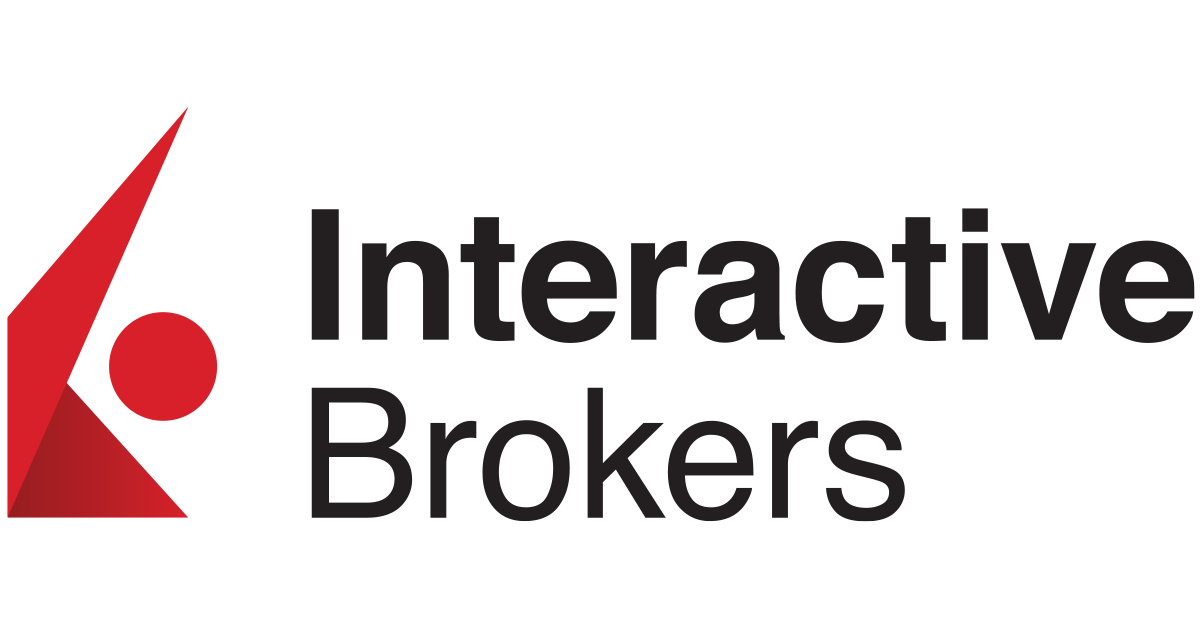 get started
securely through Interactive Broker's website
1 Minute Review
Interactive Brokers is a comprehensive trading platform that gives you access to a massive range of securities at affordable prices. You can buy assets from all around the world from the comfort of your home or office with access to over 135 global markets. Options, futures, forex and fund trading are also available, and most traders won't pay a commission on any purchase or sale.  
IBKR is geared primarily toward experienced traders and investors but now with the availability of free trades with IBKR Lite, casual traders can also acclimate to IBKR's offerings.
Best For
Detailed mobile app that makes trading simple
Wide range of available account types and tradable assets
Pros
Mobile app mirrors full capabilities of desktop version
Easy-to-use and enhanced screening options are better than ever
Cons
Beginner investors might prefer a broker that offers a bit more hand-holding and educational resources
Gemini
If you're new to the cryptocurrency market, you might want to start your investing career with Gemini. Gemini is a straightforward broker that focuses on providing investors with a simple trading platform they can use to buy and sell some of the most popular digital currencies in just a few clicks. Gemini's platform gives you 24/7 access to your coins, and you can track how your investment is changing over time with a glance. In addition to its desktop platform, Gemini also offers comprehensive mobile trading and more advanced tools for users who prefer to have access to expert-level charting and analysis tools. 

1 Minute Review
Gemini is a cryptocurrency exchange and custodian that offers investors access to over 100 coins and tokens. Founded in the US, Gemini is expanding globally, in particular into Europe and Asia. Offerings include both major cryptocurrency projects like Bitcoin and Ethereum, and smaller altcoins like Orchid and 0x.
Gemini is 1 of the only brokers with multiple platform options based on skill level. New investors will love the streamlined interface of Gemini's mobile and web apps, while advanced investors might appreciate all the tools that come with ActiveTrader. 
In addition to a host of platform choices, Gemini users also have access to insured hot wallets to store tokens without worrying about digital asset theft. Learn more about what Gemini can do for you in our review.
Best For
New investors looking for a simple mobile and web app
Day traders looking to use technical analysis tools
Users looking for a 1-stop-shop to buy, sell and store all of their cryptos
Pros
Easy and quick signups — can get started in as little as a 5 minutes
Multitude of platforms to accommodate traders of all skill levels
Hot wallets include insurance to protect your from theft and hacking attempts
Cons
Charges both a commission and a convenience fee for users buying and selling through the desktop or mobile app
eToro
Another popular cryptocurrency broker for beginners, eToro offers both desktop and mobile Litecoin investing. One of eToro's most unique features is its CopyTrader functionality, which allows you to start trading cryptocurrencies by "copying" the trades made by professional crypto investors. Simply choose a user who you want to copy, enable CopyTrading and eToro will match your moves to the experts.
Interested in testing out your crypto trading skills? Consider starting with eToro's practice account functionality, which provides you with $100,000 worth of fake virtual currency to hone your trading skills. With a clean interface and a number of unique tools, eToro can be an ideal option for intermediate investors and experts alike. 
Disclosure: eToro USA LLC; Investments are subject to market risk, including the possible loss of principal. Virtual currencies are highly volatile. Your capital is at risk.
1 Minute Review
eToro is headquartered in Cyprus, England and Israel. A major eToro plus is its social trading operations, which allows new clients to copy trade the platform's best performers. Its social trading features are top notch, but eToro loses points for its underwhelming research and customer service features.
Best For
Investors looking to CopyTrade other traders
Simple user interface
Pros
Several major cryptocurrencies and altcoins
Expansive network of social trading features
Large client base for new traders to imitate
Best Crypto Wallets
We recommend that you store your Litecoin in a cold storage wallet. Browse a few of our favorite options below.
Best Wallet for Litecoin: Exodus
One of the biggest complaints that cold storage wallet users have about cold wallets is that they tend to support fewer cryptos than hot wallets. This can mean purchasing multiple different wallets to store all of your tokens, which increases the chance that you'll misplace a device.
The Exodus Wallet is among the most feature comprehensive cryptocurrency wallets we've seen. With support for desktop, mobile and cold storage, you're sure to have access no matter where you are. Exodus also has a built in exchange and supports over 150 different currencies. If you're searching for a 1-stop-shop solution to store multiple cryptocurrencies offline, Exodus can provide you with a solution for all of your crypto wallet needs.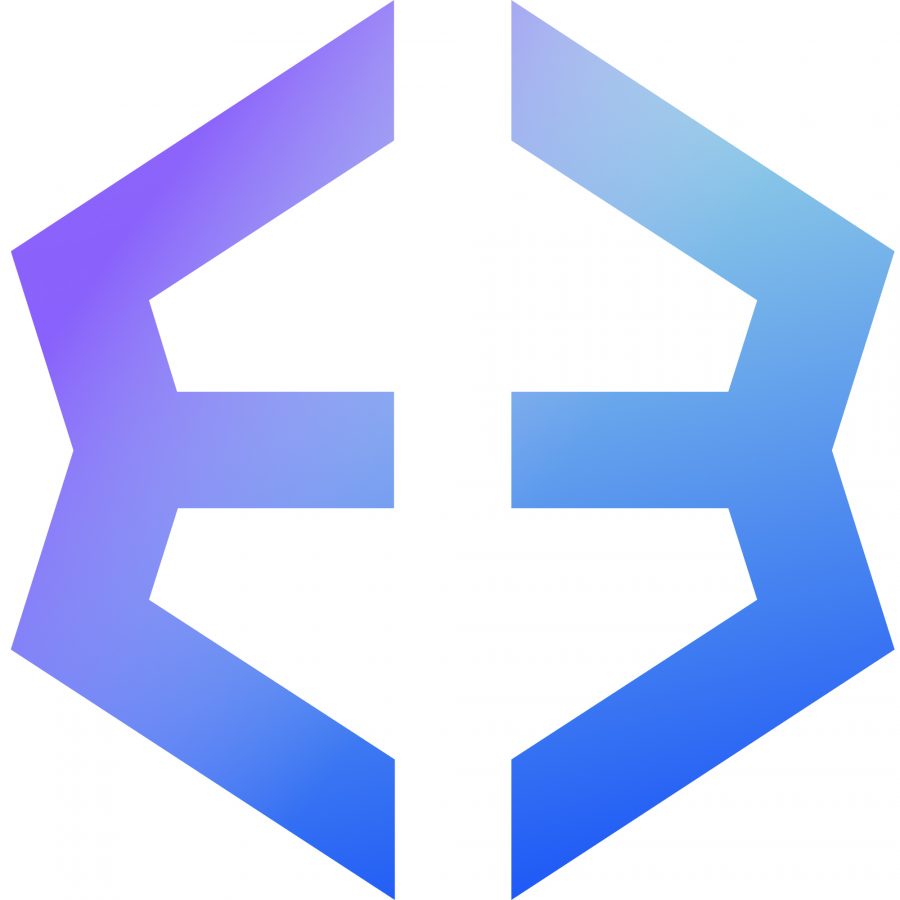 Best For
Staking Crypto + Earning Rewards
1 Minute Review
Founded in 2015, Exodus is a multiasset software wallet that removes the geek requirement and keeps design a priority to make cryptocurrency and digital assets easy for everyone. Available for desktop and mobile, Exodus allows users to secure, manage and exchange cryptocurrencies like Bitcoin (BTC), Ethereum (ETH) and more across an industry-leading 10,000-plus asset pairs from a beautiful, easy-to-use wallet. The noncustodial functionality is encrypted locally on users' own devices, ensuring privacy, security and complete control over their wealth. Exodus is on a mission to empower half the world to exit the traditional finance system by 2030.
Best For
Newcomers to the cryptocurrency world
Ease of use
Trezor integration
Pros
Free
Huge selection of cryptocurrencies
Excellent 24/7 customer support
No personal info needed
Cons
FTX app not available on the mobile app
Best Software Wallet for Litecoin: Coinbase Wallet
Many cold storage wallets cost around $100. If you're a new investor, you might not be able to spend this much on a wallet — especially if you only need to store a small amount of Litecoin.
A cheap and effective way to take better control of your Litecoin is to transfer it from your exchange wallet into a wallet where you control the private key. One example of this is Coinbase Wallet. This is a completely separate app from Coinbase and Coinbase Pro, and it lets you store a wide variety of cryptos at your fingertips.
Trade or Sell Your Cryptocurrency
If you plan to take advantage of short-term price movements, it's usually best to leave your coins in your exchange wallet. Convert Litecoin to an intermediary currency (like USD Coin or Tether) when you think the price is high, then convert back to Litecoin when you believe the price is low. This allows you to accumulate more Litecoin, which you can cash out when you decide to take profits.
If you plan to become a cryptocurrency day trader, it's important that you open an account with a trusted, reliable exchange. Explore a few of our favorite cryptocurrency exchanges offering access to Litecoin trading below if you aren't sure where to begin.
Current Crypto Prices
Keeping track of how Litecoin prices are changing can help you determine the best time to buy. Browse some of today's market changes below.
Adding Litecoin to Your Investment Portfolio
With unique technology and affordable transfers, Litecoin can make an excellent addition to any investor's portfolio. It's important to remember that the cryptocurrency market as a whole is still largely unregulated. If you do decide to invest in Litecoin, be sure that this asset makes up only a small percentage of your overall investment landscape.
Is Litecoin a Good Investment?
Historically speaking, Litecoin has been a good investment. However, its core tech is arguably outdated, and many cryptocurrency investors view Litecoin as a cryptocurrency without a clear use case. Only time will tell whether or not Litecoin can find its place in the cryptocurrency markets.
Is Litecoin or Bitcoin better?
By most metrics, Bitcoin is likely a better long term store of value. Bitcoin has more institutional adoption, better security and a much larger network than Litecoin. Litecoin was able to send payments faster than Bitcoin, but now Bitcoin's Lightning Network makes Litecoin look quite heavy.
Related content: Litecoin vs. Ethereum