Want to jump straight to the answer? You can buy Ethereum Classic on Robinhood!
Despite being successfully 51% attacked 3 times in the first half of 2021, Ethereum Classic still has garnished investors' attention. It's blockchain is proof of work, like Ethereum's, and supports smart contracts. However, smart contract development is lack-luster on the platform, and doesn't come close to the developments on Ethereum. Also, ETC has no plans to transition to proof of stake, which Ethereum plans to do in 2022.
Looking to start investing in Ethereum Classic? Here's our guide on how to buy Ethereum Classic (ETC) today.
What is Ethereum Classic?
Ethereum Classic is a smart contract compatible blockchain and a hard fork from the Ethereum chain. While these 2 chains were identical at one point, they look somewhat different 5 years after the fork.
Ethereum Classic
JOIN THE MOON OR BUST EMAIL LIST
Our team is diligently working to keep up with trends in the crypto markets. Keep up to date on the latest news and up-and-coming coins.
Ethereum Classic's goal is to preserve the original Ethereum chain, whereas Ethereum has been working on major upgrades. For a head to head analysis, check out Ethereum vs Ethereum Classic.
Brief History of Ethereum Classic
When the DAO was hacked in 2016 and 3.6 million ETH were stolen, the community decided to fork. Ethereum Classic is the original blockchain of Ethereum that was mostly abandoned after the controversial hard fork returned the stolen funds. Proponents of Ethereum Classic believe that "code is law", and that by altering the history of the chain, they broke the law.
This opinion is of the minority as Ethereum (ETH) has quickly become the biggest and most actively developed project in the blockchain and crypto space today. On the other hand, Ethereum Classic (ETC) is still developed by a small group of open source developers.
How to Buy Ethereum Classic (ETC)
Open an online account.

Ethereum Classic is 1 of the most accessible cryptocurrencies on the market. Thanks to its time on block and shared namesake with the biggest smart contract platform in the world, ETC is a popular choice for new investors in crypto. You can get your hands on some through Coinbase, Kraken and Binance. 

If you already have an account with one of these centralized exchanges, then you can skip the rest of this step! If not, you'll need to start with the link below. Creating an account is simple, but you'll need to verify your identity before getting access to the market. This is an SEC regulation called know your customer (KYC), and you'll need to input your name, SSN and driver's license. 

Buy a wallet (optional). 

If you'd prefer to store your crypto on an anonymous wallet, then you should use metamask or invest in a Ledger Nano for the most security. 

Make your purchase.

Once you've gotten an exchange account and a place to securely store your Ethereum Classic, the only thing left to do is make your purchase. Timing purchases in crypto is always hard, but a good rule of thumb is to wait for a correction and buy the dip. 

There are a couple ways to make a purchase, depending on which exchange you're using. If you're on plain vanilla Coinbase, then your only option is to place a market order. A market order will fill the desired amount of coins at the market price. 

Alternatively, you can switch to Coinbase Pro for free, and get lower fees and access to limit orders. A limit order will wait until the asset reaches a set price before executing your trade. Should the asset not reach that price however, you will never get filled. 
Best Crypto Exchanges

Best For
Buying & selling Dogecoin
1 Minute Review
Robinhood is the broker for traders who want a simple, easy-to-understand layout without all the bells and whistles other brokers offer. Though its trading options and account types are limited, even an absolute beginner can quickly master Robinhood's intuitive and streamlined platform. On the other hand, more advanced traders might be frustrated by Robinhood's lack of technical analysis tools, a feature that's now nearly universal across other platforms.
Best For
Fee-free trading
Beginner crypto investors
Doge day traders
Pros
Commision-free trading
Access to Dogecoin
Cons
Limited altcoin selection
No wallet capabilities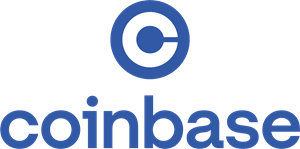 1 Minute Review
Coinbase is one of the Internet's largest cryptocurrency trading platforms. From Bitcoin to Litecoin or Basic Attention Token to Chainlink, Coinbase makes it exceptionally simple to buy and sell major cryptocurrency pairs. 
You can even earn cryptocurrency rewards through Coinbase's unique Coinbase Earn feature. More advanced traders will love the Coinbase Pro platform, which offers more order types and enhanced functionality.
Though Coinbase doesn't offer the most affordable pricing or the lowest fees, its simple platform is easy enough for complete beginners to master in as little as a single trade.
Best For
New cryptocurrency traders
Cryptocurrency traders interested in major pairs
Cryptocurrency traders interested in a simple platform
Pros
Simple platform is easy to operate
Comprehensive mobile app mirrors desktop functionality
Coinbase Earn feature rewards you with crypto for learning about available coins
Cons
Higher fees than competitors
Best Crypto Wallets
Here are the best software and hardware wallets for Ethereum Classic.
Best Hardware Wallet: Ledger Nano S
The Ledger Nano S is one of the most trusted hardware wallets in the business. Ledger has over 2 million users, and supports 1800+ coins and tokens. It is also quickly adding support for staking and DeFi. Hardware wallets are the safest way to securely store digital assets, as they keep your information on a separate device that's stored offline. To access your funds, you'll need to connect your device to your laptop via USB or bluetooth.
Best Software Wallet: MetaMask or Coinbase Wallet
MetaMask is a hot wallet, which means it's connected to the internet and therefore more vulnerable to hacks than a cold storage wallet like the Ledger. It does, however, provide the easiest access to DeFi platforms through a chrome extension and mobile app.
To add Ethereum Classic to your MetaMask, you'll need to add a custom RPC in the networks dropdown and copy the information in the photo below.

If you prefer the simplicity of a centralized system, Coinbase wallet has automatic support for the ETC network, and provides access to a bunch of CeFi tools as well.
BZ
Bonus tip:
It's often tempting to FOMO in when momentum is carrying a project towards the moon, but patience is key. If you're worried about missing out on gains, it may be a good idea to create a plan to DCA in.
Trade, Sell or Convert your Ethereum Classic
Once you have your Ethereum Classic in your possession you can buy more, sell or swap whenever you want. If you're holding in MetaMask or Coinbase wallet, you should have quick access to liquidity pools to swap between other assets. If this is your first time in DeFi, check out How Liquidity Provider Tokens Work to learn about decentralized exchanges (DEXs) and swapping.
Current Crypto Prices
During a crypto bull run, momentum and narrative often matter more than fundamentals. Ethereum Classic is a great example of this. To stay up to date with current cryptocurrency prices, checkout the table below.
Is Ethereum Classic a Good Investment?
From a fundamental perspective, Ethereum Classic currently lacks a practical use case that the market could truly care about in 2021. This does not mean that there isn't money to be made. As stated before, narrative and momentum do most of the heavy lifting during bull runs. While Ethereum Classic is not really a good investment, it might be a good trade.