Want to jump straight to the answer? The best forex broker for most people is definitely FOREX.com or CedarFX.
Zambia continues to be 1 of the most exciting emerging markets coming out of Africa. The Zambia Securities and Exchange Commission and the Bank of Zambia provide a favorable regulatory structure, helping investors to trust the private operators within the country's borders. There remains a great deal of income inequality and overflows in government spending.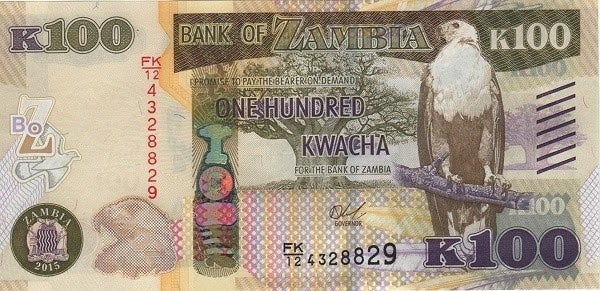 Attribution: Wikimedia
The Zambian kwacha has gained ground against the dollar in the past few years as well. All of these advances have led to an increase in the number of people interested in retail forex trading. If you are looking into the market, here are the most important things to consider.
Get Started with Forex in Zambia
The process to get started in the forex market in Zambia is fairly simple, but important:
Get a great Internet connection. You will be connecting to a broker and trading platform through the Internet, making all trades online. You must be sure that your connection does not drop out intermittently and is strong enough to keep from buffering during peak trading hours.
Work with a reputable broker. Zambia has plenty of options for local brokers, but you can work with overseas brokers as well. Make sure that any broker you choose is regulated through a well-known international organization.
Verify and connect. After you choose your broker, you will be taken through the verification process to prove who you are before you connect your bank account.
Fund yourself. Attach your bank account to your trading account to facilitate movement of funds. You may be able to use a debit or credit card as well.
Download your trading software. You must be comfortable with your trading software, as this will be the place where you enter orders. Even the best strategy is no good if it is entered incorrectly.
Trade. You have now set up your user interface, and you can begin trading online in the forex market.
Zambia Forex Trading Strategies
Trade forex in Zambia with the best chance of success through 1 of the strategies here: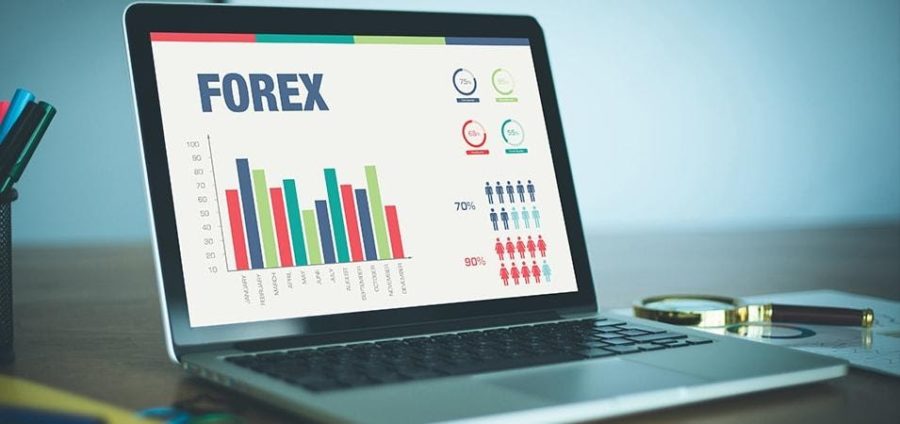 Attribution: Forex Zambia
Day Trading
Day trading is literally trading day-by-day. If you follow the path of the traditional day trader, you'll never hold a trade overnight. Many of your trades will be only seconds long. In most cases, you'll look for the 1st opportunity to take a profit. You make money through trading at a high frequency and improving your win rate.
Day traders have to move fast. You must know how the spread works (the bid and the ask price) and what indicators will help you.
Trend Trading
If you don't mind holding a trade for a week or 2, then you may be a trend trader. Trend traders are more patient than day traders. You'll look for strong directional movement that may take some time to make a profit for you. Your perspective is very different from the day trader because you may actually overlook small profits to wait for a bigger move.
Trend traders also know about ranges with support and resistance levels. Trending is not always done in 1 direction. A currency may trend in a predictable up and down pattern that allows a trader to buy low and sell high many times in a period.
Positional Trading
The fundamentals become very important during long-term trading, also known as positional trading. Compared to the day trader, the positional trader cares very little about the day-to-day news of a currency. Position traders are more interested in GDP and similar numbers as well as trade deals and financial ecosystems. As a position trader, you may hold a trade for years until your prediction pans out.
If a currency does something illogical in the short term, this is usually good news for you. When the price of a currency doesn't match its value position, the position trader sees an opportunity.
Forex Trading Example in Zambia
ZK/USD is trading at 0.05600/0.05800. You want to buy ZK400,000 because you believe the price will go up. The margin rate for this pair on your account is 6.22%, so you will need a total of $1,418.16 cash for a ZK400,000 investment.
As you predicted, the ZK/USD price does move up and is trading at 0.060000/0.06200 after 4 hours. That corresponds to a 20 point increase, and your final profit is (ZK400,000*0.06000) – (ZK400,000*0.05800) or $800 on the trade.
Make Money with Forex in Zambia
You can profit in forex as a day trader, a swing trader or a position trader. Here are some of the most important tactics you should know about:
Short selling: You can borrow money and sell a currency before buying it back later at a lower price. This type of investing profits if the currency loses value after you sell it.
CFDs: Contract for differences (CFDs) let investors profit by directly tracking currencies without owning them. Certain brokers in the country use CFDs when they want to help investors trade currency pairs without holding a reserve of that currency.
Binary options: The binary option lets you invest in yes or no scenarios instead of tracking the price of currency exactly.
Best Online Forex Brokers in Zambia
Here are a few of the best forex brokers you can invest with in Zambia.
Forex Terminology
Here are some of the terms you'll need to know when you are investing in forex:
Pip: this is equal to $0.0001, which is the smallest unit of forex measurement
Lot size: the size of the trade. A standard forex lot size is 100,000 currency units. You can also trade smaller lots.
Orders: how you communicate how you want to invest through your chosen trading software
Calls: a contract that follows the price of a currency, but not directly. Many traders use call options to leverage trades.
Expand Your Financial Horizons
Using the forex market, you can make money in your spare time or trade forex as an integral part of your financial life. As 1 of the fastest growing economies in Africa, Zambia is quickly becoming an important voice in the investment space for the region.
We give you the latest information about the forex market in Zambia as it happens. Please bookmark this page and check back to stay up-to-date.
Get a Forex Pro on Your Side
FOREX.com, registered with the Commodity Futures Trading Commission (CFTC), lets you trade a wide range of forex markets plus spot metals with low pricing and fast, quality execution on every trade.
You can also tap into:
EUR/USD as low as 0.2 with fixed $5 commissions per 100,000
Powerful, purpose-built currency trading platforms
Monthly cash rebates of up to $9 per million dollars traded with FOREX.com's Active Trader Program
Learn more about FOREX.com's low pricing and how you can get started trading with FOREX.com.