Want to jump straight to the answer? The best forex broker for most people is definitely FOREX.com or CedarFX.
The foreign exchange market, or forex, covers over-the-counter trading of currencies from all over the world. Forex determines foreign exchange rates for every currency, from the Philippine peso to the Guatemalan quetzal. The foreign exchange market is where investors can buy, sell and exchange currencies simultaneously in hopes that one currency will strengthen against the other.
Just like buying and trading stocks, one of the first things you should do to start trading on forex is to find the right broker for you. A brokerage firm will help you make successful trades so you can start making a profit. Check out some brokers we recommend that specialize in forex. 
The Four Main Exchanges
There are 4 major forex exchanges located throughout various time zones: London, New York, Sydney and Tokyo. Having these international time zones helps the forex market stay open for 24 hours since trades are conducted over a network of computers as opposed to 1 physical exchange at a certain time. Even if a currency closes at a certain rate, that's the rate at the time that particular market closed. The currency can be traded around the world even after closing hours of a particular exchange.
New York hours: 8 a.m. to 5 p.m. EST
Tokyo hours: 7 p.m. to 4 a.m. EST
Sydney hours: 5 p.m. to 2 a.m. EST
London hours: 3 a.m. to noon EST
Most Important Forex Market Times
One thing you might have noticed about the 4 market hours above is that they overlap at certain times. Those overlapping times — when 2 markets are open simultaneously — is the most important time to make a move. That's because the trading volume greatly increases, adding volatility — the extent and rate at which equity or currency prices change. When it comes to the forex market, that high-risk environment makes for greater payoff opportunities once you get the hang of it.
Until your mastery, it could be a bit of a risk. According to a 2014 Citibank study, 30% of retail forex traders break even or do better during these busy times. That means 70% of traders and investors are losing money. It's a good idea to experiment with mock forex trades to see how it works before jumping into the mad money exchange.
Once you think you're ready, here's the most important forex market times to keep in mind:
| | |
| --- | --- |
| New York and London exchanges open | 8 a.m. to noon EST |
| Tokyo and Sydney exchanges open | 7 p.m. to 2 a.m. EST |
| Tokyo and London exchanges open | 3 a.m. to 4 a.m. EST |
When are the Best Times to Trade Forex?
The best time to trade in the forex market is 8 a.m. to noon EST when the New York and London exchanges are both open and active. Interestingly enough, these 2 trading centers account for more than 50% of all forex trades. That makes this overlapping 4 hours a bit of a madhouse, but that means bigger profits if you're successful.
While it's important to keep these overlapping times in mind when trading currency, there are some variables to keep on your radar to ensure you're making smart moves. For example, even if you can trade U.S. currency when New York is closed, you'll get the best liquidity for this currency during the open market hours. If you have a particular currency in mind, you should most likely trade while the local exchange is open, avoiding unknown market factors that could negatively impact valuations you're unaware of.
News releases are another factor that shape investors' decided value on a currency's long-term prospect. You'll want to keep track of retail sales figures, unemployment rates, gross domestic product and many other factors to properly plan for possible outcomes. Keep in mind that sudden news can have a major impact on the forex market while you're asleep or at work.
Our advice is to maintain a consistent schedule for your trades. See what works best for you and pinpoint some important times. This can be when 2 markets are overlapping or when announcements are made.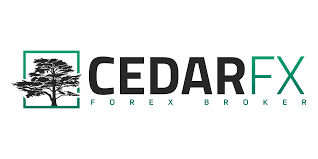 Disclosure: CedarFX is not regulated by any major financial agency. The brokerage is owned by Cedar LLC and based in St. Vincent and the Grenadines.
1 Minute Review
Billing itself as the world's 1st eco-friendly broker, CedarFX makes it easy to trade and give back to the planet. You can choose a 0% Commission Account or an Eco Account — or open multiple accounts to meet all your needs. 
CedarFX offers access to a wide range of tradable securities, including stocks, futures, major and exotic forex pairs, cryptocurrencies and more. Though CedarFX could introduce a few additional educational resources, the broker remains a unique option for traders invested in giving back.
Best For
Forex investors
Investors interested in 0% commission or eco conscious trading
Investors looking for 24/7 customer service
Pros
Allows users to offset their carbon footprint
0% commission investing
Offers demo account access
24/7 customer service available through live chat
Eco Account Option (10 trees planted for each lot traded)
Fast deposits/withdrawls with Bitcoin
Cons
Limited number of educational resources for new investors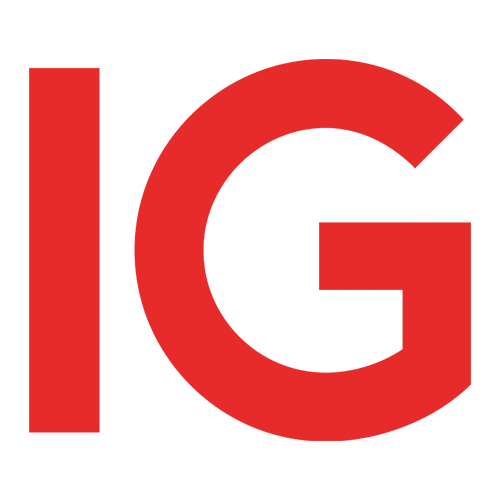 1 Minute Review
IG is a comprehensive forex broker that offers full access to the currency market and support for over 80 currency pairs. The broker only offers forex trading to its U.S.-based customers, the brokerage does it spectacularly well. Novice traders will love IG's intuitive mobile and desktop platforms, while advanced traders will revel in the platform's selection of indicators and charting tools. Though IG could work on its customer service and fees, the broker is an asset to new forex traders and those who prefer a more streamlined interface.  
Best For
New forex traders who are still learning the ropes
Traders who prefer a simple, clean interface
Forex traders who trade primarily on a tablet
Pros
Easy-to-navigate platform is easy for beginners to master
Mobile and tablet platforms offer full functionality of the desktop version
Margin rates are easy to understand and affordable
Access to over 80 currency pairs
Cons
U.S. traders can currently only trade forex
Customer service options are lacking
No 2-factor authentication on mobile

1 Minute Review
FOREX.com is a one-stop shop for forex traders. With a massive range of tradable currencies, low account minimums and an impressive trading platform, FOREX.com is an excellent choice for brokers searching for a home base for their currency trading. New traders and seasoned veterans alike will love FOREX.com's extensive education and research center that provides free, informative forex trading courses at multiple skill levels. While FOREX.com is impressive, remember that it isn't a standard broker.
Best For
MetaTrader 4 users
Beginner forex traders
Active forex traders
Pros
Impressive, easy-to-navigate platform
Wide range of education and research tools
Access to over 80 currencies to buy and sell
Leverage available up to 50:1
Cons
Cannot buy and sell other securities (like stocks and bonds)
The Market that Never Sleeps
If you're interested in trading currency for a profit, forex is the right market for you. With 4 different time zones, forex is always open. While this can be a little overwhelming at first, it helps to create a trading schedule that not only fits into your work and home life but also targets some key times in the forex market that make for bigger payouts.
Note when your chosen currency's local market is open to avoid unwanted surprises. And take advantage of the 4 hours when the New York and London markets overlap. Consider that forex's busiest times may be the most profitable but are also the most volatile.
Check out forex.com for research offerings and investing tools that will help you make the most out of the forex market. 
Get a Forex Pro on Your Side
FOREX.com, registered with the Commodity Futures Trading Commission (CFTC), lets you trade a wide range of forex markets plus spot metals with low pricing and fast, quality execution on every trade.
You can also tap into:
EUR/USD as low as 0.2 with fixed $5 commissions per 100,000
Powerful, purpose-built currency trading platforms
Monthly cash rebates of up to $9 per million dollars traded with FOREX.com's Active Trader Program
Learn more about FOREX.com's low pricing and how you can get started trading with FOREX.com.