Want to jump straight to the answer? The best forex broker for most people is definitely FOREX.com or CedarFX.
If you've spent any time researching forex, you've no doubt come across the term "leverage." You may have seen traders talking about how to get more leverage — or you might have seen them warning each other about the dangers of leverage. But what exactly is leverage in forex and how can you use it safely? We'll cover some of the things you need to know to use leverage in forex. We'll show you how to get leverage for currency trading, how to use it safely and how to maximize your profits.
How Do You Use Leverage in Forex?
In forex trading, leverage is the ability to enter a position that's more valuable than the amount of money you have in your brokerage account. In more simple terms, it's the ability to borrow credit from your forex broker to place larger trades.
Most brokers calculate leverage using a ratio of dollars in your account versus dollars you can trade with. For example, the most commonly-used leverage ratio in forex is 1:100. If you have 100:1 leverage, it means that for every dollar you deposit in your account, you can buy currency with the power of $100. Using leverage is one of the best ways to invest in the forex market because currency price movements are often small. Let's take a look at a basic example.
Leverage Example
Let's say you have $1,000 in your forex account. You believe that the Canadian dollar will soon rise in value, so you invest your entire account balance into Canadian dollars. When you buy, $1 is equal to CA$1.327, which means that you add about CA$1,327 into your account.
At the end of the day, the value of the U.S. dollar falls in comparison to the Canadian dollars — $1 is now worth only CA$1.320. You exchange your money back and receive about $1,005. This means that your total profit is about $5 — and that's before you pay broker fees.
Leverage is necessary because a currency may only increase or decrease in value by a small percentage each day. If you go through the same example listed above but with 1:100 leverage, you'd see a total profit of $500 instead of $5.
What is Margin in Forex?
If you've traded stocks before, you may have heard traders refer to trading forex "on the margin." What is margin trading in forex?
In general, margin trading in forex is the same thing as using leverage. Brokers express margin percentages in a different way. When a broker uses the margin standard, it usually expresses the value of your leverage as (dollars you can trade with):(dollars in your brokerage account). For example, if your broker offers you 2:1 leverage, it means that for every $1 in your account, you can trade with the power of $2.
Forex vs. Stock Margin Accounts
If you've traded stocks before, you're probably familiar with how margin accounts work. However, there are a few key differences you should be aware of.
| Difference | Stock Margin Account | Forex Margin Account |
| --- | --- | --- |
| Interest | Most stockbrokers treat your margin as a loan and charge interest. | Forex brokers rarely charge interest on your leverage. |
| Size | Stockbrokers limit the amount of leverage you can use. The maximum margin you'll typically find on a stock account is 2:1. | Forex brokers offer much more leverage. The minimum margin you'll typically find available is around 10:1. |
| Calls | A margin call occurs when a trade moves against the trader, causing a broker to require it to deposit more money to cover the difference. Margin calls are common in stock trading. | Forex traders usually aren't subject to margin calls. |
How Much Leverage Should I Use?
Many forex traders are attracted to the currency margin because they don't need thousands of dollars to begin generating large profits. However, it's crucial to remember that leverage can also be incredibly dangerous — especially for new traders. When you use 100:1 leverage, you can experience 100 times the losses. This means that while there is the potential for major profits with a small investment, it's also very easy to completely wipe out your initial investment.
This makes it especially important to use the correct level of leverage for your trades. You might be able to get leverage up to 1,500:1 but it's not a healthy way to trade and may quickly put you into debt. The most common leverage rate used in forex is 100:1, but we recommend beginning with 50:1. This is a lower risk level and requires a full 2% price movement to empty your initial investment — something that's very uncommon with currency movements. Remember that you can always increase your leverage later on when you're a more experienced trader.
Best Online Forex Brokers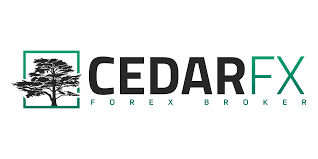 Disclosure: CedarFX is not regulated by any major financial agency. The brokerage is owned by Cedar LLC and based in St. Vincent and the Grenadines.
1 Minute Review
Billing itself as the world's 1st eco-friendly broker, CedarFX makes it easy to trade and give back to the planet. You can choose a 0% Commission Account or an Eco Account — or open multiple accounts to meet all your needs. 
CedarFX offers access to a wide range of tradable securities, including stocks, futures, major and exotic forex pairs, cryptocurrencies and more. Though CedarFX could introduce a few additional educational resources, the broker remains a unique option for traders invested in giving back.
Best For
Forex investors
Investors interested in 0% commission or eco conscious trading
Investors looking for 24/7 customer service
Pros
Allows users to offset their carbon footprint
0% commission investing
Offers demo account access
24/7 customer service available through live chat
Eco Account Option (10 trees planted for each lot traded)
Fast deposits/withdrawls with Bitcoin
Cons
Limited number of educational resources for new investors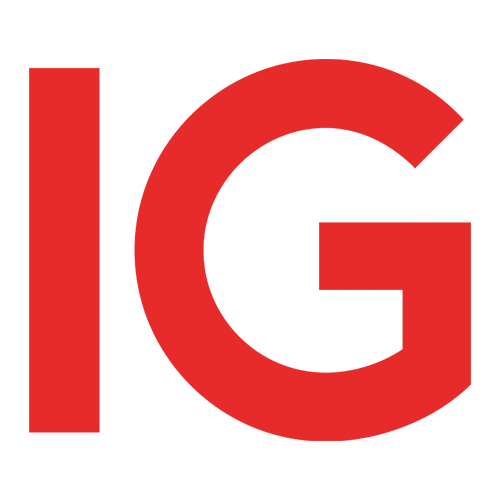 1 Minute Review
IG is a comprehensive forex broker that offers full access to the currency market and support for over 80 currency pairs. The broker only offers forex trading to its U.S.-based customers, the brokerage does it spectacularly well. Novice traders will love IG's intuitive mobile and desktop platforms, while advanced traders will revel in the platform's selection of indicators and charting tools. Though IG could work on its customer service and fees, the broker is an asset to new forex traders and those who prefer a more streamlined interface.  
Best For
New forex traders who are still learning the ropes
Traders who prefer a simple, clean interface
Forex traders who trade primarily on a tablet
Pros
Easy-to-navigate platform is easy for beginners to master
Mobile and tablet platforms offer full functionality of the desktop version
Margin rates are easy to understand and affordable
Access to over 80 currency pairs
Cons
U.S. traders can currently only trade forex
Customer service options are lacking
No 2-factor authentication on mobile

1 Minute Review
FOREX.com is a one-stop shop for forex traders. With a massive range of tradable currencies, low account minimums and an impressive trading platform, FOREX.com is an excellent choice for brokers searching for a home base for their currency trading. New traders and seasoned veterans alike will love FOREX.com's extensive education and research center that provides free, informative forex trading courses at multiple skill levels. While FOREX.com is impressive, remember that it isn't a standard broker.
Best For
MetaTrader 4 users
Beginner forex traders
Active forex traders
Pros
Impressive, easy-to-navigate platform
Wide range of education and research tools
Access to over 80 currencies to buy and sell
Leverage available up to 50:1
Cons
Cannot buy and sell other securities (like stocks and bonds)
How Can I Use Leverage Safely?
There are a few steps that you can take to safeguard your initial investment when you use leverage. Let's take a look at a few tips you can use for smarter leverage trading.
Use Stop-Loss Orders
A stop-loss order is a type of sell order that helps you limit the total loss you'll incur on your trade. When you place a stop-loss order, you tell your broker that if your held currency falls to a certain price, you want to sell immediately.
Always place a stop-loss order when trading currencies, especially if you won't be actively monitoring price on an hourly basis. We recommend risking no more than 2% of your total capital on a single trade.
Trade Major Currency Pairs
When you're just getting started trading forex, you'll want to stick to trading major currencies. The USD, CAD, EUR and JPY are some of the most commonly traded currencies, and they're also some of the most stable. These currencies are tied to strong, long-standing economies, which means that they're unlikely to lose a large percentage of value in a short amount of time. Avoid the currencies of developing countries or countries experiencing political or economic turmoil until you become very confident in your trading.
Do Your Leverage Research
When it comes to forex trading (or any other type of trading), knowledge is power. Before you fund your forex account or think about making your first trade, be sure you understand what you're getting into. Research the most popular currency pairs for your native currency, learn the difference between technical and fundamental analysis and test out your broker's trading system by placing a few sample orders.
Finally, remember that currency trading can be risky. Never invest more money than you're prepared to lose.
Get a Forex Pro on Your Side
FOREX.com, registered with the Commodity Futures Trading Commission (CFTC), lets you trade a wide range of forex markets plus spot metals with low pricing and fast, quality execution on every trade.
You can also tap into:
EUR/USD as low as 0.2 with fixed $5 commissions per 100,000
Powerful, purpose-built currency trading platforms
Monthly cash rebates of up to $9 per million dollars traded with FOREX.com's Active Trader Program
Learn more about FOREX.com's low pricing and how you can get started trading with FOREX.com.