Want to jump straight to the answer? The best forex broker for most people is definitely FOREX.com or CedarFX.
The huge forex, foreign exchange, FX or currency market had an average daily turnover of $6.6 trillion in 2020. This is larger by itself than all other markets combined.
The forex market provides the lubrication necessary to make trade among different nations within the global economy function. When a business or government needs to purchase goods or services from another country, the forex market is where the other country's currency may be purchased in order to consummate the transaction.
Because currencies trade in different sessions around the globe that correspond to the major money centers of New York, London and Tokyo, there is always a market in currencies open somewhere at any time of the day or night during the business week.
The ability to trade 24 hours a day is mostly a function of how the forex market moves its activity between the different trading sessions during their corresponding time zones. The need for businesses to be able to sell or purchase currencies at any time is also another key reason why currencies are traded around the clock during the global business week.
Just because currencies may be traded 24 hours a day doesn't mean all trading hours offer equal opportunities, volatility or liquidity. Understanding the advantages and disadvantages of each time frame during the forex trading day can make a significant difference in your forex trading success.
Trading Cycle
The forex market trades from its opening at 5pm ET (U.S. Eastern Time) on Sunday until it closes at 5pm ET on Friday. In contrast, U.S. stock markets have much shorter hours. The New York Stock Exchange, for example, opens at 9:30 a.m. ET and closes at 4:00 p.m. ET from Monday through Friday.
It may be tempting to trade forex at all hours of the day and night, although there are technical reasons why certain times are better to trade than others during the weekly trading cycle. Also, burnout can quickly set in and blur decision-making if you do not take a break.
Technical forex traders can benefit from having set trading hours since cyclical chart patterns may arise that can be compared against those that occur in the same time frame of previous days. They might also note that a market tends to move in a certain direction after breaking out of its opening range, for example.
Fundamental currency traders might instead focus on the key economic data that are released on a published schedule each month. This phenomenon can result in extra trading opportunities or risks occurring at the same time each day or on certain days of the week. Using an economic calendar that shows these releases helps make trade planning somewhat more predictable.
Market Hours
The forex market consists of a decentralized network of financial institutions and other market participants. Although the overall currency market trades around the clock, the trading hours of a particular firm's office is generally determined by its local business hours. The first step in determining the best time to forex is to understand when each major market is open.
There are four major forex trading sessions, some of which overlap. They are:
Sydney – Opens at 5 p.m. ET and closes at 2 a.m. ET
Tokyo – Opens at 8 p.m. ET and closes at 4 a.m. ET
London – Opens at 3 a.m. ET and closes at 12 p.m. ET
New York – Opens at 8 a.m. ET and closes at 5 p.m. ET
Even though these trading sessions open and close throughout the day, it doesn't mean a particular country's currency stops trading. The ability to trade any currency at any time in the forex market still exists throughout the day.
Furthermore, this daily cycle of trading sessions allows domestic banks, businesses, fund managers and retail traders to actively buy and sell currencies during their local time zone by accessing professional market makers operating in the appropriate open trading session.
Trading your preferred currency when its issuing country is open for business will typically provide the best liquidity. Trading a currency when its local market is closed may expose you to unknown market factors that could impact the currency's relative value by the time its local market opens again.
If you'll be focusing on trading currency pairs that all contain a particular currency, consider setting your trading hours to match the time that currency's local market is open.
Market Overlaps
A market overlap exists when two forex trading sessions are open for business at the same time. There are numerous financial centers in which currencies trade, but the four key money centers mentioned earlier are by far the largest and most important.
Key forex market trading session overlaps include:
Sydney and Tokyo between 8 p.m. ET and 2 a.m. ET
London and New York between 8 a.m. ET and 12 Noon ET
More traders and market makers are active during market overlaps, which means dealing spreads tend to be tighter and markets can be more volatile. Although volatility increases the risk forex traders take, it does provide the exchange rate movements they need to make money.
When only a single forex trading session is open, exchange rates can stagnate. Stagnation results in fewer trades and less opportunity to buy and sell currency pairs profitably. So, when markets overlap and volatility increases, so too does the ability to trade in a more liquid and hopefully profitable market.
News Impacts
The forex market moves for two main reasons: the sentiment of traders and market makers about the future of a currency pair and unexpected news releases that directly affect sentiment in the present.
News releases can shape how forex traders feel about the long-term prospect of any given currency and the pairs in which that currency trades. This can prompt traders to place orders with set trade entry and exit points. News used by long-term fundamental traders is generally released at predetermined dates and times, which allows them to plan for different outcomes.
Some of the major news releases used by forex traders include:
Retail sales figures
Non-farm payrolls
Unemployment rates
Consumer price indexes
Gross domestic product
Benchmark interest rate announcements
Consumer confidence indexes
These and other regular economic news releases can be useful to determine which currencies may strengthen or weaken against other currencies. Understanding how such key economic indicators might impact currency pairs can help fundamental traders make better market forecasts and trading decisions.
As in just about any financial market, forex trading can become difficult when sudden, unexpected news shakes the marketplace. If such a major news event occurs overnight, traders may be exposed to tremendous downside risk if they do not have stop loss orders in the market or market alerts set and hence are unaware of the move until they wake up the next morning.
Unlike the New York Stock Exchange, which opens and closes on a regular daily schedule and can even halt trading in an unruly market, the forex market never closes – even while you are asleep or when trading conditions become extremely volatile.
Setting a Schedule
The number one way to avoid trader burnout while maintaining consistency in your trades is to set a trading schedule for yourself. Determine what time frame works best for you and your family for you to trade during.
From there, take each of the following into account to help narrow down an optimal trading time frame:
What time the best forex trading session for the currencies you want to trade is open
When trading sessions overlap
When important news announcements are made
You may want to use the quieter times before trading session overlaps occur to prepare for your upcoming trades. A news release might also present a trading opportunity outside of your regular schedule, which can argue for including some flexibility in your trading hours. Still, keeping to a consistent trading schedule usually wins in the long run and typically offers a better night's sleep.
Where to Trade Forex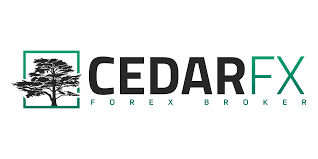 Disclosure: CedarFX is not regulated by any major financial agency. The brokerage is owned by Cedar LLC and based in St. Vincent and the Grenadines.
1 Minute Review
Billing itself as the world's 1st eco-friendly broker, CedarFX makes it easy to trade and give back to the planet. You can choose a 0% Commission Account or an Eco Account — or open multiple accounts to meet all your needs. 
CedarFX offers access to a wide range of tradable securities, including stocks, futures, major and exotic forex pairs, cryptocurrencies and more. Though CedarFX could introduce a few additional educational resources, the broker remains a unique option for traders invested in giving back.
Best For
Forex investors
Investors interested in 0% commission or eco conscious trading
Investors looking for 24/7 customer service
Pros
Allows users to offset their carbon footprint
0% commission investing
Offers demo account access
24/7 customer service available through live chat
Eco Account Option (10 trees planted for each lot traded)
Fast deposits/withdrawls with Bitcoin
Cons
Limited number of educational resources for new investors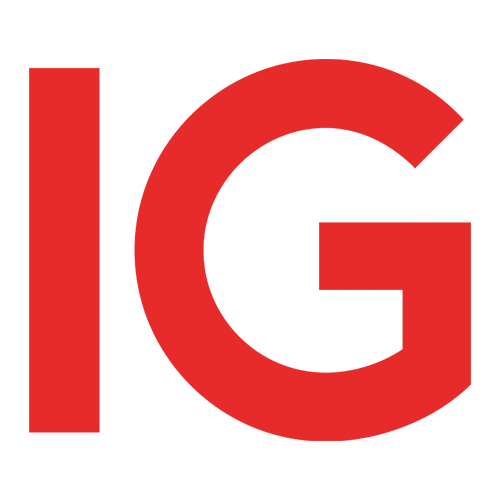 1 Minute Review
IG is a comprehensive forex broker that offers full access to the currency market and support for over 80 currency pairs. The broker only offers forex trading to its U.S.-based customers, the brokerage does it spectacularly well. Novice traders will love IG's intuitive mobile and desktop platforms, while advanced traders will revel in the platform's selection of indicators and charting tools. Though IG could work on its customer service and fees, the broker is an asset to new forex traders and those who prefer a more streamlined interface.  
Best For
New forex traders who are still learning the ropes
Traders who prefer a simple, clean interface
Forex traders who trade primarily on a tablet
Pros
Easy-to-navigate platform is easy for beginners to master
Mobile and tablet platforms offer full functionality of the desktop version
Margin rates are easy to understand and affordable
Access to over 80 currency pairs
Cons
U.S. traders can currently only trade forex
Customer service options are lacking
No 2-factor authentication on mobile

1 Minute Review
FOREX.com is a one-stop shop for forex traders. With a massive range of tradable currencies, low account minimums and an impressive trading platform, FOREX.com is an excellent choice for brokers searching for a home base for their currency trading. New traders and seasoned veterans alike will love FOREX.com's extensive education and research center that provides free, informative forex trading courses at multiple skill levels. While FOREX.com is impressive, remember that it isn't a standard broker.
Best For
MetaTrader 4 users
Beginner forex traders
Active forex traders
Pros
Impressive, easy-to-navigate platform
Wide range of education and research tools
Access to over 80 currencies to buy and sell
Leverage available up to 50:1
Cons
Cannot buy and sell other securities (like stocks and bonds)
Final Thoughts on the Best Time to Trade Forex
In addition to setting a trading schedule based on a better understanding of the forex market's trading day, your trading success should improve if you take time to read news releases, research potential trades and further your general forex knowledge.
Get a Forex Pro on Your Side
FOREX.com, registered with the Commodity Futures Trading Commission (CFTC), lets you trade a wide range of forex markets plus spot metals with low pricing and fast, quality execution on every trade.
You can also tap into:
EUR/USD as low as 0.2 with fixed $5 commissions per 100,000
Powerful, purpose-built currency trading platforms
Monthly cash rebates of up to $9 per million dollars traded with FOREX.com's Active Trader Program
Learn more about FOREX.com's low pricing and how you can get started trading with FOREX.com.