Jump straight to Webull! Get real-time market data, analysis tools and $0 commissions.
Renewable energy has become a major theme for forward-looking investors and several different niches within the energy sector are looking to enhance it. Water, wind and solar power are the biggest potential sources, all with their various pros and cons. But solar power is front and center in the renewable energy market thanks to the companies producing it and the numerous ways it can be leveraged by consumers.
Of course, saving the world takes time and investors aren't known to be patient. Today, we'll look at 5 solar stocks that could make waves in 2020.
Overview: Solar Stocks
Solar power is a clean and potentially limitless energy source and many companies have attempted to harness it. Solar power isn't a single technology, either. Energy from the sun is turned into power through 3 different methods:
Photovoltaics
Solar heating and cooling (SHC)
Concentrating solar power (CSP)
When discussing solar energy, most people are talking about photovoltaic solar systems, which convert sunlight into energy through the semiconductors lining the inside of solar panels. Concentrating solar power and solar heating and cooling systems actually use the sun's thermal energy to create power. CSP and SHC systems are often implemented to heat public pools or provide hot water to residences.
Despite the potential, problems still exist when it comes to implementing solar energy systems. The sun could reliably rise and set at specific times, but weather is about as trustworthy as the Smoking Man from the X-Files. A long period of inclement weather could wreak havoc on solar energy systems and storage systems are a must for any solar energy application. Daylight hours need to count for solar systems to reach max efficiency and weather often just does not want to cooperate.
Then there's the cost. For the average homeowner, installing a solar energy system will cost around $14,000 to get up and running and that's after factoring in the federal tax credit. While the long-term energy savings could make this a worthy investment, most homeowners simply don't have $14,000 in the budget to switch to a new electricity source.
Best Online Brokers for Solar Stocks
Before investing in solar energy companies, you'll need a broker to supply you with shares. If you don't have a broker, you're in luck — there's never been a better time to open an account. Almost all major brokerages have erased commissions on stock and ETF trading, plus many offer sign-up bonuses like deposit matching or free stocks.
Your experience level will determine which broker is best. If you want to trade based on technical analysis and buy/sell signals, you won't want a broker that only offers basic line charts. And of course, be sure your broker has shares of the solar companies you wish to invest in.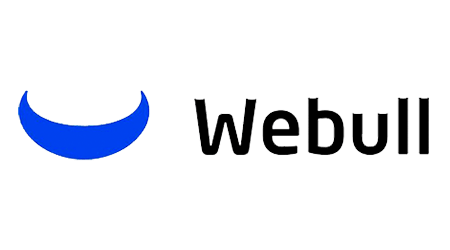 Best For
Intermediate Traders and Investors
Best For
Intermediate Traders and Investors
1 Minute Review
Webull, founded in 2017, is a mobile app-based brokerage that features commission-free stock and exchange-traded fund (ETF) trading. It's regulated by the Securities and Exchange Commission (SEC) and the Financial Industry Regulatory Authority (FINRA).
Webull offers active traders technical indicators, economic calendars, ratings from research agencies, margin trading and short-selling. Webull's trading platform is designed for intermediate and experienced traders, although beginning traders can also benefit.
Webull is widely considered one of the best Robinhood alternatives.
Best For
Active traders
Intermediate traders
Advanced traders
Pros
Commission-free trading in over 5,000 different stocks and ETFs
No account maintenance fees or software platform fees
No charges to open and maintain an account
Leverage of 4:1 on margin trades made the same day and leverage of 2:1 on trades held overnight
Intuitive trading platform with technical and fundamental analysis tools
Cons
Does not support trading in mutual funds, bonds or OTC stocks

1 Minute Review
Robinhood is the broker for traders who want a simple, easy-to-understand layout without all the bells and whistles other brokers offer. Though its trading options and account types are limited, even an absolute beginner can quickly master Robinhood's intuitive and streamlined platform. On the other hand, more advanced traders might be frustrated by Robinhood's lack of technical analysis tools, a feature that's now nearly universal across other platforms.
Best For
Beginner traders
Mobile traders
Pros
Streamlined, easy-to-understand interface
Mobile app with full capabilities
Can buy and sell cryptocurrency
Cons
Almost no trading analysis tools available
Only taxable brokerage accounts available
No option to open a retirement account
No access to mutual funds, forex or futures trading
Limited customer service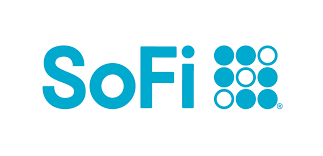 Features to Look for in Solar Stocks
Solar energy stocks haven't been terrific investments in the last few years. Despite advances in efficiency and promotion from governments around the world, most solar stocks languished behind the S&P 500 during the decade-long bull market. There's little doubt that solar power will be a big part of our lives in the coming years, but how long will investors be willing to wait to see more prevalent adoption?
When looking for solar companies to invest in, always keep a few key features in mind.
Debt levels: Solar energy is expensive. Panels are expensive to make, installations are expensive to perform and storage systems are expensive to maintain. These costs will likely decline in the future as the technology continues to improve, but right now solar energy firms require extensive amounts of capital. Be sure you aren't investing in a company with an unhealthy debt level — just look at Solyndra.
Cash flow consistency: Additionally, solar energy companies require a ton of capital to keep operations running smoothly. Much like its peers in the oil and gas business, the equipment needed to manufacture, install and maintain solar systems is costly. Even the solar panels themselves don't come cheap! To make sure you're investing in the best solar stocks, keep an eye on their cash flows. Cash flow and debt often go hand-in-hand here.
Management that believes: If you're in it for the money, you're in the wrong sector. Solar energy firms have an uphill battle to climb thanks to a familiar foe — inertia. Fossil fuels remain the dominant source of global energy and replacing them would require massive infrastructure changes. The management team in a solar energy company must have the longest view in the room because adoption will be a slow and arduous process. This is not the industry for corner-cutting just to make a buck.
Where Do Solar Stocks Fit in Your Portfolio?
Solar energy companies are attempting to serve 2 masters at once. On one hand, solar power is a terrific public good that would greatly reduce fossil fuel consumption and make for a healthier environment. On the other hand, solar power systems are expensive to build and maintain and companies in the sector are often riddled with debt.
When adding solar stocks to your portfolio, be sure to consider the pros and cons of both the individual companies and the industry as a whole. Just because a company is attempting to do good doesn't mean it's a well-run firm. Always thoroughly vet solar companies before investing and have a plan for exiting a speculative trade.

Turn to Webull
0 Commissions and no deposit minimums. Everyone gets smart tools for smart investing. Webull supports full extended hours trading, which includes full pre-market (4:00 AM - 9:30 AM ET) and after hours (4:00 PM - 8:00 PM ET) sessions. Webull Financial LLC is registered with and regulated by the Securities and Exchange Commission (SEC) and the Financial Industry Regulatory Authority (FINRA). It is also a member of the SIPC, which protects (up to $500,000, which includes a $250,000 limit for cash) against the loss of cash and securities held by a customer at a financially-troubled SIPC-member brokerage firm.