Did you know many people find the best temporary health insurance plan from Pivot Health or opt for no enrollment period coverage from Sidecar Health Access Plan?
Did you miss Open Enrollment for an Affordable Care Act (ACA) compliant long-term plan? You can fill a temporary gap in your health insurance with an affordable short term insurance plan. Today, we'll take a look at short term health insurance in Michigan, some of the laws that control short term plans, and how to get health insurance online. 
Compare Short Term Health Insurance in Michigan
Now that you understand how short term plans work, it's time to consider your coverage options. Let's take a look at some of the best health insurance providers currently offering short- term insurance options in Michigan.
1. UnitedHealthcare
UnitedHealthcare is one of the largest national ACA-compliant health insurance providers. UnitedHealthcare also offers a variety of short term plans as well. You can find a UnitedHealthcare short term plan for as little as $57 per month in most parts of Michigan, and deductibles start at an exceptionally reasonable $1,000.
UnitedHealthcare also offers fast plan enrollment — you'll have coverage the day you sign up for your plan. With a variety of plan choices, low costs and quick coverage, UnitedHealthcare is our top choice for short term plans in Michigan. 
# of Healthcare Providers
855k+
1 Minute Review
UnitedHealthcare is an insurance company that is dedicated to making the health care system work better for everyone. Its plans can serve customers of all ages, starting in childhood and continuing all the way through the retirement years. The company partners with more than 1.3 million health care professionals and over 6,500 hospitals to give customers the freedom to access healthcare wherever they are. This insurance provider has a strong financial standing and good ratings, making it a reliable option for just about anybody.
Best For
People who want flexibility in their health care coverage
People who want supplemental insurance coverage
People who qualify for both Medicare and Medicaid
Pros
Offers a wide variety of plans
Strong financial and customer service ratings
ACA and non ACA plans available
Cons
Not all plans ACA-compliant
The website can make it difficult to get a quote
2. Independence American
If you're looking for the absolute cheapest way to insure yourself, be sure to get a quote from the Independence American Insurance Company. Plans for individuals are available from just $40 per month and deductibles begin at $2,500.
You can easily find a policy with up to $1 million worth of coverage for less than $50 per month. Many of its plans also include affordable $50 copays for primary care visits as well. No matter which plan you choose, you're likely to save money with Independence American. 
3. Companion Life
Your coinsurance percentage is the percent of your medical care costs your insurance will pay for after you reach your deductible. For example, if you have a plan with a 40% coinsurance rate and you receive a doctor's bill for $100, you'd pay $40 out of this bill while your insurance would pay the remaining $60.
Many short term health insurance plans include high coinsurance rates when compared to their long-term alternatives. However, most Companion Life policies include low 20% coinsurance rates — even on its most affordable plans. This can save you more money in the long term if you ever need to use your insurance. 
4. National General
Like long-term insurance plans, short term insurance plans include a set network of doctors and specialists you can receive coverage from. If you go outside of your network, you might not be able to use your network. National General's plans are serviced through the large, national Aetna Open Choice PPO Network.
On a PPO plan, you can see any doctor you want — though you can save money by staying within the network. National General also offers a variety of plan choices that allow you to balance your deductible and premium. If you're looking for a wide network of doctors and flexible plan options, be sure to get a quote from National General. 

# of Healthcare Providers
Wide range of provider access
1 Minute Review
Get next day short term health insurance coverage from National General Health Insurance. Licensed agents are waiting to help you find the right coverage today.
Best For
Families and individual plans
Anybody who needs temporary health insurance
Pros
Licensed agents available for help
Telemedicine available
Flexible policy terms
Cons
Short term health plans offer limited benefits
5. eHealth Insurance
eHealth Insurance technically isn't a health insurance provider because they don't service insurance plans. However, they are an excellent resource you can use to compare plans and learn more about what each plan covers. Just enter your ZIP code, gender and date of birth into eHealth's short term insurance calculator.
In as little as 30 seconds, you'll see a comprehensive list of each company offering short term plans near you and what each plan covers. Shop, compare and add your insurance to your cart through eHealth's intuitive system.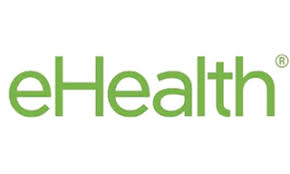 get started
securely through eHealthInsurance's website
# of Healthcare Providers
5
1 Minute Review
eHealth works with the top insurance carriers to make searching for and comparing healthcare plans easy. eHealth offers the following types of insurance:
Individual and family
Medicare
Short-term health
Dental
Vision
Small business health insurance
Best For
Comparing plans in your area
Pros
1-stop health insurance shopping
Works with trusted carriers
A+ BBB rating
Positive customer service reviews
Cons
Plans not available in every area
Michigan Health Insurance Laws
You aren't legally required to have any form of health insurance as a resident of Michigan. However, it's not a very smart idea to go too long without coverage.
Michigan short health insurance plans cannot have a term longer than 185 days. By law, you cannot renew a short term plan after it expires.
You can purchase another short term plan after your plan expires if you wish. But you cannot have more than 185 days of short term insurance coverage in any single 365 day period.
What is Short Term Health Insurance?
Short term health insurance is a type of temporary protection intended to fill a gap in coverage before you get a long-term insurance plan. Short term plans are typically the most affordable health insurance option you'll see offered. You may be able to find coverage for as little as $50 per month, however, these plans also include very high deductibles and coverage maximums.
Short term plans are regulated by the state government of Michigan. You cannot have more than 185 days of short term insurance in a single 365-day period. These regulations still apply despite the federal government's push for renewable short term plan options.
It's important to remember that short term plans aren't a substitute for long-term insurance coverage. Short term plans don't need to follow the regulations set by the ACA and don't need to cover the ACA's 10 essential benefits. Short term plan providers have much more freedom to pick and choose which services they cover. For example, a 2018 study by the Kaiser Family Foundation found the following statistics about short term plans:
0% of short term plans offer coverage for maternity care — an essential benefit covered on all ACA plans.
43% of short term plans don't offer any form of coverage for mental health treatments and services.
71% of short term plans don't cover any type of prescription drugs.
Short term plans can also engage in practices that are now against the law thanks to the ACA. For example, your short term insurance plan can deny you coverage for pre-existing conditions you have when you sign onto your plan, assign a maximum benefit limit and drop you from coverage for getting pregnant. If you choose to sign onto a short term insurance plan, make sure you read your plan's list of inclusions and exclusions before you enroll.
Who Needs Short Term Health Insurance?
Short term insurance is a limited type of protection — both in coverage inclusions and time limits. You should only consider a short term plan if you need to fill a temporary gap in your health insurance coverage until you can participate in Open Enrollment on the ACA Marketplace. For example, if you quit your job and have 1 month until you begin your new job and take on a new health insurance plan, you may want to protect yourself with a short term plan.
If Open Enrollment is closed, don't assume that you can't get a long-term plan. The ACA also instituted a number of qualifying life events that give you special access to the Marketplace. The following are a few qualifying life events that can allow you to buy a long-term insurance plan outside of the Open Enrollment period.
Loss of coverage: If you lose coverage because you've turned 26, lost a student health insurance plan or no longer qualify for a government program like Medicaid, you may qualify for a special enrollment.
Changes in household: If you've lost your insurance due to a divorce, marriage or death of your policyholder, you may qualify for a special enrollment. You may also qualify if you have or adopt a child.
Change in residence: If you've lost your current insurance because you've moved to a different county or state, you may qualify for a special enrollment.
Other qualifying events: Other qualifying events include gaining U.S. citizenship, leaving incarceration and experiencing a change in household income that influences which plans you qualify for.
Check and see if you qualify for a special enrollment period before you consider a short term plan. If you don't qualify, use a short term plan to fill your coverage gap until Open Enrollment begins again.
When Can You Enroll for Short Term Health Insurance?
Unlike long-term Marketplace plans, there is no specific enrollment period for the short term market. So long as you qualify for a plan, you can get quotes and sign up for insurance at any time of year.
Where Can You Enroll for Short Term Health Insurance?
Before you think about which short term plan is right for you, be sure to get a few quotes here. Getting a quote online is fast and simple — you can view all of your plan options after entering just a bit of personal information. Once you get your quotes and compare your plan choices, you can enroll directly on your insurance provider's website.
Now is the Time to Get Coverage
If you're living without any sort of insurance, you could be gambling with both your finances and your family's health. Finding a short term plan to fill a gap in coverage has never been easier. Start by getting a few quotes online to see how much you can expect to pay.
Then, compare your offerings in terms of coverage, deductibles and coinsurance rates before you choose an option. There's never been a better time to protect yourself with the right insurance — and you can get started right now.