Sometimes your savings doesn't cut it for an emergency expense or big home upgrade. Consider a personal loan to bridge the gap.
A personal loan is 1 lump sum payment you pay off in installments over a fixed period of time. Ready to secure quick cash? Start with our list of the best personal loans in Florida.
Best Personal Loans in Florida Near You:
Best Personal Loans Through a Credit Union in Florida
Consider a personal loan from a credit union. The member-owned structure means profit is returned to you, not shareholders. You'll benefit from perks like low, competitive rates on loans.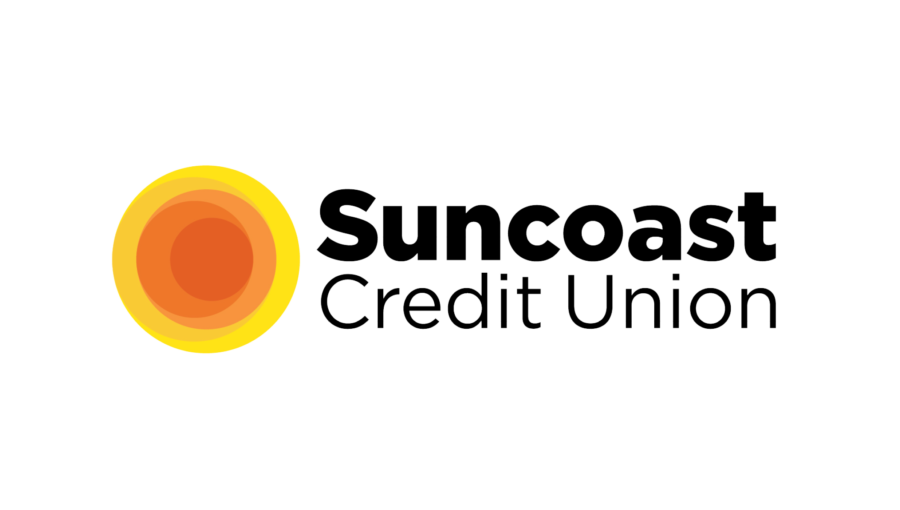 APR
As low as 10.00% fixed
Loan Amounts
Up to $30,000
Terms Offered
Up to 60 months
Best for General Use: Suncoast Credit Union
Founded in 1934, Suncoast is now the largest credit union in Florida. Its years of operation and size guarantee best-in-class financial products and member services.
Personal loans with Suncoast are for general use. You can also apply with a more specific need like debt consolidation. A Signature personal loan from Suncoast has no application or prepayment fee. Apply online or in person with no collateral.
Suncoast offers a low-rate, shorter-term loan for the purchase of a personal computer. The Computer Loan offers APR as low as 8.50% fixed with terms up to 36 months. 

Loan Amounts
$300 to $100,000
Best for Large Personal Loans: VyStar Credit Union
VyStar Credit Union operates throughout Florida and parts of Georgia. It's 1 of the larger credit unions in the nation with over half a million members.
Personal loans from VyStar fund home improvements, auto repairs, dream vacations or any other general large expenses. You may also consolidate your debt into 1 monthly installment payment with a personal loan. The loan cap is relatively high — you can borrow up to $100,000 (or as little as $300).
VyStar also offers personal lines of credit and payday advance loans up to $2,000. 
Best Banks in Florida Offering Personal Loans
Banks often have large branch networks with comprehensive online banking. If you value convenience and the familiarity of working with a well-known name, look into a personal loan from a bank.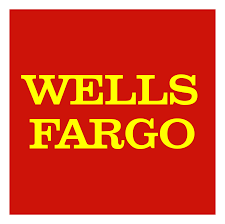 Loan Amounts
$3,000 to $100,000
Terms Offered
12 to 84 months
Best for Quick Funds: Wells Fargo
Apply for a personal loan from Wells Fargo for whatever you need. Debt consolidation, paying for a large expense, home improvements or general expenses are common uses.
You can borrow anywhere from $3,000 all the way up to $100,000.
There are no origination fees or prepayment fees. If you're a Wells Fargo customer, you may qualify for relationships discounts. Your interest rate can reduce by 0.25% if you auto pay using your Wells Fargo deposit account.
Apply and manage your loan online. You can see funds in your bank account as quickly as the following day.

Loan Amounts
$2,000 to $50,000
Terms Offered
12 to 60 months
Best for Borrowers with Good Credit: TD Bank
TD Bank is a nationwide bank with multiple branches in Florida. There are 2 types of personal loans on TD Bank's roster: the TD Express Loan and the Unsecured Loan.
Reserved for borrowers with at least a 700 credit score, the TD Express Loan ranges from $2,000 to $25,000. This is a general use loan designed to get you your funds within 48 hours. There's no application or origination fee, and you don't have to show proof of income.
Apply for up to $50,000 with the Unsecured Loan. As with TD Express, this is a general use loan. TD Bank does suggest using either for paying off credit card debt at a much lower rate over a shorter period of time.
Best Personal Loans in Florida from Online Platforms
Get the cash you need quickly with any of our online lenders. You can apply and manage your loan conveniently from your phone.
Loan Amounts
$5,000–$100,000
Disclosure
See Terms*
Best for Loan Comparison: Credible
Comparing loans is an important part of the borrowing process. Credible's free service makes it simple. You can prequalify and compare offers without affecting your credit score.
The process takes less than 2 minutes. Just answer a few questions about yourself and your desired loan. Credible provides side-by-side comparisons of your personalized offers. You can pay for things like moving or starting a business. You can also refinance your credit cards and pay the debt off at a low, fixed rate.
You'll find personal loan options with competitive rates and terms from 2 to 7 years. You can compare loans ranging from $1,000 to $100,000.
Credible will also link you with lenders that offer credit cards, home loans and mortgage refinancing, or student loans and student loan refinancing.
Loan Amounts
$5,000 – $100,000
Terms Offered
5, 7, 10, 15 and 20 years
Disclosure
Fixed rates from 6.99% APR to 21.78% APR. APR reflect the 0.25% autopay discount and a 0.25% direct deposit discount. SoFi rate ranges are current as of 3/24/22 and are subject to change without notice. Not all rates and amounts available in all states. See Personal Loan eligibility details. Not all applicants qualify for the lowest rate. Lowest rates reserved for the most creditworthy borrowers. Your actual rate will be within the range of rates listed above and will depend on a variety of factors, including evaluation of your credit worthiness, income, and other factors. See APR examples and terms. The SoFi 0.25% AutoPay interest rate reduction requires you to agree to make monthly principal and interest payments by an automatic monthly deduction from a savings or checking account. The benefit will discontinue and be lost for periods in which you do not pay by automatic deduction from a savings or checking account.
Best for Easy Online Application: SoFi
SoFi offers personal loans, home loans, student loans or refinancing options. Other personal finance products include investing options and deposit accounts. SoFi can also be used as a credit monitoring tool.
Reconsolidate your debt or fund the home renovation you've mapped out. You can borrow anywhere from $5,000 to $100,000. You'll benefit from flexible terms and low fixed rates.
The whole application process is simple and easy to complete online.
Work with SoFi to enjoy the flexibility of no origination fees, prepayment fees or late fees.
APR
Fixed 5.99% – 24.99%.
Loan Amounts
$5,000 – $40,000
Origination Fee
0%–5% of the loan amount
Best for Debt Consolidation: Payoff
The Payoff personal loan is structured around refinancing your debt. You can roll your debit into 1 monthly payment at a low, fixed interest rate.
Loans range from $5,000 to $35,000 with fixed rate APR. Terms are fairly flexible (2 to 5 years) and origination fees can be 0% to 5%.
Payoff is clear about borrower standards. Check out its website for specific qualifications. You'll need at least a 640 credit score and decent credit overall.
You could see as much as a 40-point score increase with FICO with a Payoff loan. The loan will raise your overall credit limit. It can also lower your credit utilization as you pay down balances with other lenders.
Personal Loan Considerations
When researching personal loans, look for low rates, flexible terms and minimal fees. Be sure you can meet whatever standards you agree to — you can face unpleasant financial consequences if you don't follow through. Stray away from seemingly shady lenders, especially online. Borrow from trusted lenders and watch out for predatory loans that offer unfair or hard-to-understand terms.
Personal Loans vs. Credit Cards
How do you know if you need a personal loan or a credit card? A credit card provides a revolving line of credit you can consistently access. A personal loan will provide a lump sum payment to consolidate debt or fund a large, 1-time purchase.
Talk to your preferred lender to learn more about the best option for your situation. Start with our recommended financial institutions to find out if a personal loan is right for you.
Frequently Asked Questions
Q: What happens if I can't repay my personal loan on time?
A: It will hurt your credit score. You may also face hefty penalties and fees. If the loan is secured, you may have the collateral seized. Try to avoid missing payments or defaulting on the agreed upon terms. Communicate with your lender if you face financial difficulties. Some offer skip-a-payment services or similar relief options.
Q: Can a personal loan help my credit?
A: If you handle it responsible, definitely! Regular payments demonstrate responsibility to future lenders. Raising your credit ceiling also helps. And you can use personal loans specifically to improve your credit by paying down high interest cards and lowering your credit utilization.
Peace of Mind with a Personal Loan
Personal loans are a perfect way to come up with extra cash when you fall short. Whether you have something special to pay for or just want some cushion for emergencies, a personal loan can take the load off your shoulders and offer peace of mind.