It should really have its own law: An unexpected expense tends to pop up when we can least afford it. Or, that "0% for 6 months" promotional period passes a lot quicker than you expected. For some, a personal loan is a solution to alleviate financial strain. Read our guide for the best personal loan offers.
Best Personal Loans Right Now
A personal loan is an attractive option for borrowers looking to consolidate their credit card debt to 1 payment with a lower interest rate. It is also an alternative to high-interest credit cards to pay for surprise medical bills or unexpected repairs.
Working on your credit? A personal loan can lower your credit utilization, boosting your FICO score. Personal loans get used to refinance homes and fund value-increasing home improvements. The following are our recommendations.
Credible
If you want a no-hassle loan application portal, check out Credible. Boasting a pleasant, sleek website, the Credible homepage presents the type of loans available and asks you to select your desired loan type. Once you select, the site prompts you to answer a handful of questions and the creation of a user account in less than 2 minutes.
Aside from personal loans, Credible offers student loans, mortgages (or refinancing for either!) and credit card comparison. Credible will score points with borrowers who prefer well-designed platforms focused on user-friendliness.
Honorable mention: best FAQ section. It answers all the usual questions for every loan type and walks you through difficult jargon using simple language. Question not answered? There's a way to contact Credible with your concerns at the bottom of each section.
Figure
Figure offers personal loans in an all-online format that allows you to get started as quickly as possible. The firm offers competitive rates and quality customer service throughout the process, and they even offer gift cards to customers who refer friends and family to their personal loans department.
Plus, Figure also offers:
Financing up to $50,000
Multiple fixed-term options
Low fees
Quick funding
Consider Figure when you want to take out a personal loan to addressing an emergent situation. There's less waiting around, and you can even earn a bit of that money back through referrals.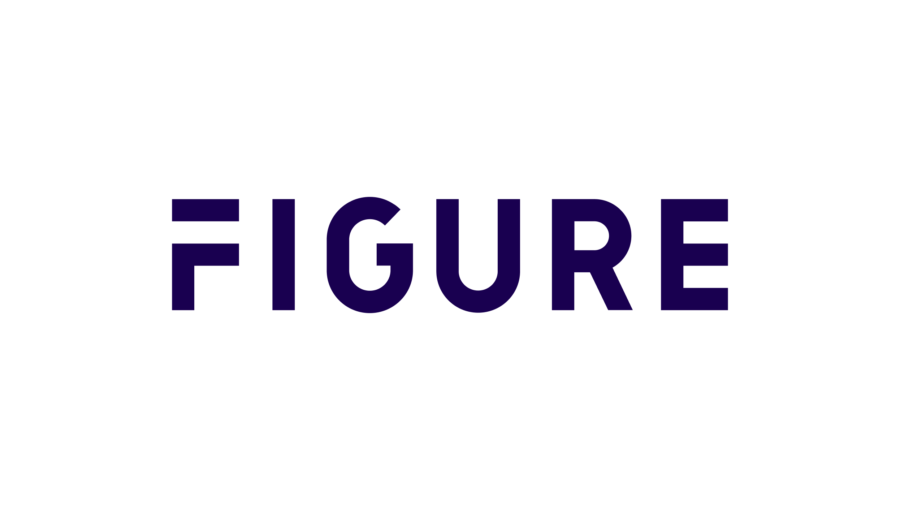 pre-apply
securely through Figure Personal Loans's website
APR
Between 5.99% and 15%; autopay discount of 0.25%
APR
Between 5.99% and 15%; autopay discount of 0.25%
Origination Fee
Between 0% and 5% (dependent on state and local laws)
Term Lengths
Fixed-rate loan terms of 3 or 5 years
1 Minute Review
Figure's online personal loan application process eliminates the painstaking process of following up your paperwork to scan or send to the lender. With an entirely online application, you can get your prequalification rate without impacting your credit score. You'll get approval within a few minutes and await funding in as little as 2 business days — up to $50,000 you can direct toward what matters most.
Figure personal loans come with multiple fixed term options so you can map out your payment schedule so that it doesn't strain your finances. Figure also offers some perks for spreading the word out to others. You'll receive a $150 gift card for every friend you refer, and they too will get a $150 gift card when their loan funds.
Figure's home equity line of credit lets you turn your home equity into up to $250,000 cash in as few as 5 days. Rates start as low as 2.88% APR1, and you can choose among 5-, 10-, 15- and 30-year fixed term options. You can also get up to $500,000 cash-out in mortgage refinance, all with custom rate and payment options.
While you can easily land better rates with a higher credit score, Figure also has options for applicants with less than perfect credit. You may secure a HELOC with a credit score as low as 620 (except in Oklahoma where the minimum is 720).
Best For
Online loan application
Unsecured loans
Affordable loan fees
Pros
100% online application
Quick funding
Competitive rates
Stellar customer service
Multiple fixed term loan options
A gift card for every referral (personal loan only)
Personal loan offered in all 50 states
Cons
Products not available in some states
Personal loans capped to $50,000
SoFi
Sofi has long prided itself on helping consumers refinance debt, get out of debt and manage their finances in an all-in-one setup. When you look for personal loans through SoFi, you can choose terms from 2 to 7 years, pay no late fees, origination fees, etc.
SoFi also makes personal loans easy with:
A powerful mobile app
Unemployment protection
No collateral required
U.S.-based customer service associates
You don't need to become a member to relish in some of the benefits that target borrowers, and you can open other accounts with SoFi at any time. Because you're not paying fees, you have more money to pursue other financial goals.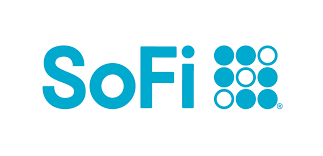 Disclosure: Fixed rates from 6.99% APR to 22.23% APR APR reflect the 0.25% autopay discount and a 0.25% direct deposit discount. SoFi rate ranges are current as of 6/15/22 and are subject to change without notice. Not all rates and amounts available in all states. See Personal Loan eligibility details. Not all applicants qualify for the lowest rate. Lowest rates reserved for the most creditworthy borrowers. Your actual rate will be within the range of rates listed above and will depend on a variety of factors, including evaluation of your credit worthiness, income, and other factors. See APR examples and terms. The SoFi 0.25% AutoPay interest rate reduction requires you to agree to make monthly principal and interest payments by an automatic monthly deduction from a savings or checking account. The benefit will discontinue and be lost for periods in which you do not pay by automatic deduction from a savings or checking account.
Payoff
The Payoff Loan from Happy Money is meant to help pay off credit cards, which could be an amazing thing for anyone who would like to reduce their debt. With competitive rates, a range of loan terms and flexible lending options, you can choose the amount of money you need so that you can get a handle on your finances.
You will find that a loan like this is doubly effective because it can consolidate your credit card debt while you free up money to use for vacations, expenses, emergencies, etc. Think of this as a personal loan that frees up your budget instead of giving you quick cash.
APR
Fixed 5.99% – 24.99%.
Origination Fee
0%–5% of the loan amount
1 Minute Review
Happy Money offers personal loans that allow you to more efficiently consolidate high interest payments. Happy Money was previously known as Payoff. The company was founded in 2009 and has since helped fund over $3.5 billion in loans. Happy Money is a financial company that works with approved lending partners to fund loans. Happy Money designed its Payoff Loans to provide borrowers with the financial freedom and power to be matched with a lending partner. Benzinga reviews Happy Money Loans as a way for people to consolidate debt with potentially lower APR rates. 
Best For
People with lower credit scores
Credit card debt consolidation
Pros
No prepayment fees
Potentially lower APR rates starting around 5.99%
Improve credit score
Cons
Personal loans only available for credit card debt
Marcus
Marcus is the personal banking arm of Goldman Sachs, and it offers you the opportunity to obtain a personal loan for everyone, with terms and values that suit most situations. You can even get an APR discount just for setting up autopay.
Marcus also offers:
No fee, unsecured loans
A soft credit check to pre-qualify
Customer support availability every day of the week
Origination fees are competitive, but it can take a little time to get your loan funded. There are several repayment plans to choose from, no collateral is needed and you can even defer a payment after making your first year's worth of payments on-time.
Min Credit Score
660+ preferred
1 Minute Review
What makes Marcus so unique is that it offers a personal loan with competitive APR rates and no fees. Loan options include fixed rate loans that offer predictability and consistency to help with payments. Personal loans range between $3,500 and $40,000. The loan does not have sign-up fees or prepayment fees. APR rates range between 6.99% and 19.99%. Loan terms vary between 36 months and 72 months depending on factors such as your intended loan amount and credit score. It's recommended to have a credit score above 660, but no minimum is clearly defined.
Cons
Loans tend to be on the smaller side
Personal Loan Considerations
| Pros | Cons |
| --- | --- |
| Often have lower interest rates than credit cards | Fixed payment terms |
| 1 monthly payment with fixed interest rates | Paying off the loan early can cost you |
| Non-revolving credit line | Interest may be higher than credit cards for borrowers with poor credit |
| Good credit or collateral not always required | Origination fees must be paid upon delivery of the loan |
| Varied available loan amounts for varied uses | Must pay back the loan within the given time frame or face potential consequences |
Look out for scammers or predatory lenders online. If something seems too good to be true or the lenders are willing to extend credit to you on dodgy terms, steer away.
Personal Loans vs. Credit Cards
Personal loans provide a fixed-amount loan with a fixed payment period and a fixed-interest rate. Personal loans often (but not always) have a lower interest rate than credit cards.
Credit cards often have a variable interest rate and are a revolving line of credit, meaning you can continue to use credit as you pay for it. If you use credit wisely and need a chunk of money fast, a personal loan may be best for you. If you don't want to risk paying off a loan early or late, or want a continuous line of credit, a credit card is best.
Frequently Asked Questions
What happens if I can't repay my personal loan on time?
If you pay late (or early), you can face fees and late payment charges. If collateral secures the loan, your collateral might get seized. If you are unsure if you will be able to pay on time, check out loans with longer installment terms or a credit card.
Answer Link
How much can I expect to get, and when?
Most loans show up in your account via an automated clearing house (ACH) funds transfer within 4 to 5 days. The amount you are approved for depends on where you live, your credit history and the offer by the lender.
Answer Link
Personal Loans: Overview
Personal loans are a viable replacement for standard credit lines. If you are comfortable with rigid investments terms, need cash in the short term or want to streamline your debt into one payment, a personal loan may be the smartest way to increase your credit limit.