Compare Medicare Advantage plans and quote side-by-side to get the best rate here.
Many new Medicare enrollees are surprised to learn that Original Medicare coverage does not extend to prescription drugs taken outside of a hospital setting. If you take a variety of prescription drugs, this factor can mean that you might end up paying significantly more for your healthcare needs after retirement when compared to the private insurance plan you had while you were working. Thankfully, you don't need to pay for your medication costs out of pocket with a Part D plan.
Medicare Part D is an optional add-on policy that helps you cover the costs of your prescription drugs. This Medicare Part D 2021 guide will help you learn more about your prescription drug coverage options and a few of Benzinga's favorite providers.
What Is Medicare Part D?
Medicare Part D coverage (sometimes referred to as "Medicare prescription drug coverage") is a type of add-on insurance that helps you pay for the cost of routine prescription medication. To purchase a Part D plan, you must be a Medicare policyholder who is currently enrolled in Original Medicare.
The Best Companies for Medicare Part D Plans
Medicare Part D Eligibility
If you qualify for Medicare and you are already enrolled in Medicare Part A and Medicare Part B, you are eligible to purchase a Medicare Part D 2021 plan. These plans are sold through private providers, and premiums and copays vary between plans. Waiting to enroll in Part D coverage may result in a premium penalty.
What Does Medicare Part D Cover?
Medicare Part D covers prescription drugs. However, not every drug is treated equally by your Medicare Part D plan in terms of coinsurance and copays. Plan D providers divide medications into 4 tiers depending on the price of the drug.
Tier 1: Tier 1 includes most generic prescription drugs. Prescriptions in the first tier usually come with low or no copays on most Part D plans — if you do have a copay, prescriptions on this tier will be lower than other tiers.
Tier 2: Tier 2 includes preferred brand-name drugs. You will have a medium copay on your Part D plan if you need to fill a prescription in this tier.
Tier 3: Tier 3 includes non-preferred, brand-name prescription drugs. In many cases, your insurance company will require you to try the generic version of drugs on this tier before they'll approve Tier 3 prescriptions. You'll pay a higher copay for drugs on this tier.
Specialty Tier or Tier 4: This tier contains drugs that have very high costs. You'll pay a higher copay for this tier, and you may also need to pay a coinsurance percentage.
Each individual Part D plan provider can choose which drugs are in which tier on its plan. If your doctor believes that you need a higher-tier drug that is not substitutable for a generic version, you and your healthcare provider may need to petition your Part D provider to receive a lower copay or coinsurance percentage.
What Drugs Are Covered by Medicare Part D?
When you sign up for a Medicare Advantage or a Medicare Part D plan, your plan provider will provide you with a document called a "formulary" that lists which drugs are included in coverage. While Medicare plan providers are required to offer at least 2 drugs in the most commonly prescribed categories and classes, plan providers do not need to cover every drug in each category.
Medicare Part D formularies can vary widely between plan providers, and each insurance company may choose its own formulary composition. If you're already taking a specific prescription medication, be sure to check your plan's formulary to ensure that your drugs are covered before you sign onto a plan.
There are also protected classes under Medicare prescription drug plans that require your insurance provider to offer coverage for almost all drugs in the following classes:
Antidepressants
Antipsychotics
Anticonvulsants
Immunosuppressants
Drugs used to treat cancer
Drugs used to treat HIV/AIDS
Your Part D plan provider may change its formulary during the year as long as the changes fall under Medicare's regulations. If your plan provider does change its formulary to exclude or change the copayments on a drug that you're currently taking, they must provide you with 1 of the following:
Written notice at least 30 days before the change goes into effect
Written notice of the change at the time that you request a refill, as well as a month's supply of the prescription under the previous costs and rules
Plan D providers may also immediately remove drugs from their formularies if the U.S. Food and Drug Administration (FDA) deems them to be unsafe or if the manufacturer of the drug recommends that they be removed voluntarily. Some Medicare Part D providers may also be authorized to remove brand-name drugs from your formulary if a new generic drug is introduced to the market.
Medicare Part D Plans Full Overview
Medicare Part D, sometimes called prescription drug coverage, is an add-on that you can purchase that offers coverage for self-administered prescription drugs. Medicare Part D is optional and not included with original Medicare. Medicare Part D can help you cover the costs of any prescription drugs you take outside of the hospital. Professionally-administered prescription drugs are almost always covered under Medicare Part A or B.
Do you have a Medicare Advantage plan? It might mean you already have prescription drug coverage. Most Advantage plans include benefits similar to those you get with Part D coverage as well as other protections. A Medicare supplemental insurance policy means you may purchase Part D coverage only if your Medigap policy does not offer drug benefits.
Though Part D plans are optional, you are fully liable for the financial costs of your prescription drugs if you have Original Medicare and don't buy a plan. Part D plans are affordable in most states, so most people who are on Medicare Parts A and B also choose to get Part D coverage as well.
Part D plans work the same way as most non-Medicare health insurance plans. Each month, you pay your plan provider a monthly premium. In exchange, your plan provider pays for a percentage of your drug costs each month. There are 4 stages of payment you'll go through when you sign up for a Part D plan:
Annual deductible. Your deductible is the amount of money you need to pay toward your prescriptions before your insurance kicks in and begins paying for your drugs. In 2019, a Medicare Part D provider cannot charge you more than $415 in an annual deductible.
Initial coverage. After you hit your deductible, your provider will begin to cover a percentage of your drug costs laid out in your plan agreement. Copays can vary by plan type, drug tier and provider. You will stay in this stage until you and your insurance company together spend $3,820 in total. $3,820 is the limit for 2019 — and this number may change in later years.
Coverage gap. Once you and your insurance provider spend up to the initial coverage limit, you reach the coverage gap stage. During this stage, you pay a higher percentage of your drug costs. Once you spend $5,100 out of pocket (2019's coverage gap limit) you enter the catastrophic coverage stage.
Catastrophic coverage. Once you reach this stage, you begin paying a different copay for every generic and brand name drug you take. Copays during the catastrophic stage are much lower than the initial coverage stage.
You can only get a Part D plan if you already have Original Medicare. To qualify for Medicare, you must:
Be 65 years old or older
Be a younger person with a qualifying disability
Have end-stage renal disease (permanent kidney failure requiring dialysis or transplant)
Not sure you qualify? Use Medicare.gov's eligibility tool.
Medicare Part D Plans Laws
Medicare Part D plans are legal in every state and are available for everyone with a Medicare plan. Unlike Medicare Part A and B, Medicare Part D plans aren't administered by the federal government. Instead, they're offered by private insurance providers who have Medicare approval. Not every Medicare Part D plan provider has authorization in every state. Take the time to research providers who service your area before you enroll.
Medicare rules allow Part D plan providers to apply certain restrictions on drug usage. These restrictions are for both safety and cost containment. Some rules you might run into include:
Prior authorization. Part D plan providers only want to pay for drugs that are medically necessary. If you or your doctor receive a prior authorization request, it means that your pharmacy cannot dispense your prescription until your doctor confirms that the specific drug is necessary for your treatment. Prior authorization requests are common for highly potent and very expensive brand-name drugs.
Quarterly limits. Quarterly limits restrict how much medication you can get on each of your drug refills. Each individual drug has its own quarterly limit. If your doctor prescribes more than your drug's quarterly limit, your doctor may need to write an explanation to the insurance company explaining why you need this much of your medication.
Step therapy. Step therapy involves trying generic versions of drugs 1st to test the ingredients' effectiveness before moving onto brand-name drugs. Your doctor will have to file an exception request with your insurance provider if he or she believes that taking a generic version of a drug is dangerous or ineffective for your treatment schedule.
Not every prescription is covered under every Part D plan. There are no rules that dictate which drugs the provider must choose, though each Part D plan provider must offer coverage for at least 2 drug options in every major disease category. Before you sign onto a plan, check the plan's formulary and make sure your prescriptions are covered.
Compare Medicare Part D Plans
Medicare Part D plan options vary from company to company, and each insurance provider can choose which specific drugs are included in its formularies for each category. When comparing plans, you'll want to consider:
Premium price and how it fits into your monthly budget
Copays for frequently needed medications
The medications that you're currently taking and how they fit in each plan's formulary
Your location and the insurance providers authorized to provide plans in your area
If you aren't sure where to begin your search for your best option for Medicare Part D 2021 coverage, consider a few of Benzinga's top providers below.
Medicare Part D Insurance Provider Reviews
Now that you understand how Part D plans work, let's take a look at some of the best Part D options on the market.

Best For
Getting help picking the right Medicare plan
Pros
Highly rated on independent review site Trustpilot
Allows you to speak with a live representative
Extended customer service options
Cons
Does not offer any individual Medicare Supplemental coverage options itself
1. easyMedicare: Best Overall
easyMedicare believes finding your Medicare plan should be, well… easy. Its licensed sales agents can personally guide you through available the plan options, discuss your healthcare insurance needs and confidently choose a plan that fits you.
Its agents are Medicare insurance advisors 1st. You'll be guided every step of the way as you shop many of Medicare's respected health insurance carriers including Humana, UnitedHealthcare, Cigna-HealthSpring, Aetna and Wellcare.
Pros
Offers multiple mobile app offerings to reward you for reaching fitness goals
Dental discount plans may include coverage for prescription drugs
Medicare Advantage plans available with no monthly premiums
Cons
Vision insurance only available when purchased with a dental plan
ACA-compliant health insurance no longer available
2. Aetna: Cheapest Medicare Part D Plan
If you're on a limited income and you're concerned about deductibles and copays, Aetna might be the right Plan D provider for you. Aetna offers 3 tiers of Part D plans, and plans are available with $0 deductibles so you start saving right away.
Aetna's most affordable plan, Aetna Medicare Rx Select, has an average monthly deductible of just $17. The Rx Select plan also features a $0 deductible for all Tier 1 and 2 drugs, which encompass most generic prescriptions. And Aetna provide assistance if you receive income supplement support.
Best For
Medicare Advantage Plans
Pros
Medicare Parts A + B and Medigap plans available
6% discount if you enroll online
Shop plans by ZIP code
Cons
Discount not available CA, CT and OH
3. Humana: Best Coverage for Medicare Part D Plan
The availability of Part D plans can vary depending on where you live. If you're concerned about getting a plan near you, consider Humana.
Humana has a wide coverage network in most states, and you can even schedule 30-day prescription deliveries to your door. This is useful if you live in 2 different states throughout the year and you don't want to worry about running over your quarterly limits while you're out of your home state.
If you don't currently take any prescription medications but you still want to maintain Part D coverage just in case, Humana might be the best Medicare Part D 2021 option for you. Humana offers affordable value plans that cover more than 3,500 prescription drugs for less than $20 a month. You'll also enjoy even more benefits with preferred cost sharing when you shop at participating Humana-approved pharmacies.
Humana Part D plans are accepted at many national chains including Sam's Club, Walmart and Walgreens.

Best For
Retired seniors older than 50
Pros
Multiple lines of coverage available
Policy perks like discounts for entertainment and travel
Low membership fees, which include membership for a spouse
Cons
Members may receive unsolicited advertising materials
Health insurance may not be the least expensive, especially for seniors in good health
4. AARP Walgreens Rx Plan: Best for Comprehensive Drug Inclusions
The American Association of Retired Persons (AARP) has partnered with Walgreens to formulate an easy, low-cost and convenient plan for Part D holders.
The AARP MedicareRx Walgreens Plan has a comprehensive list of included drugs and an easy-to-use search feature that allows you to quickly see whether your prescriptions are covered. The plan is available even if you aren't an AARP member, and most plans include $0 deductibles.
You'll need to pick up your prescription from a Walgreens to take advantage of this offer but there are over 9,500 Walgreens stores in the U.S. — chances are, you're close to 1.
Best For
Medicare Prescription Drug Plans
Pros
The Flex card adds extra benefits for added savings
No co-pay for certain Tier 1 drugs with PDP plans
Dividend payments refund Medicare Part B premiums for certain members in select markets
Medicare Advantage plan offers free prescriptions for retired veterans
Cons
Mixed customer service reviews
5. WellCare: Best for Customer Service
Cigna, Aetna and Humana don't only offer Part D plans — they also focus on other types of insurance.
This can make it more difficult to connect with experts on Medicare plans. On the other hand, WellCare only offers Medicare plans. This means that its customer service team members are all well-versed in Medicare Part D and can be more effective in helping you find the right solution for you.
WellCare also offers plans in most states and many choices also have $0 deductibles. Are you the type of person who values top-quality customer service above all else? Consider a WellCare plan.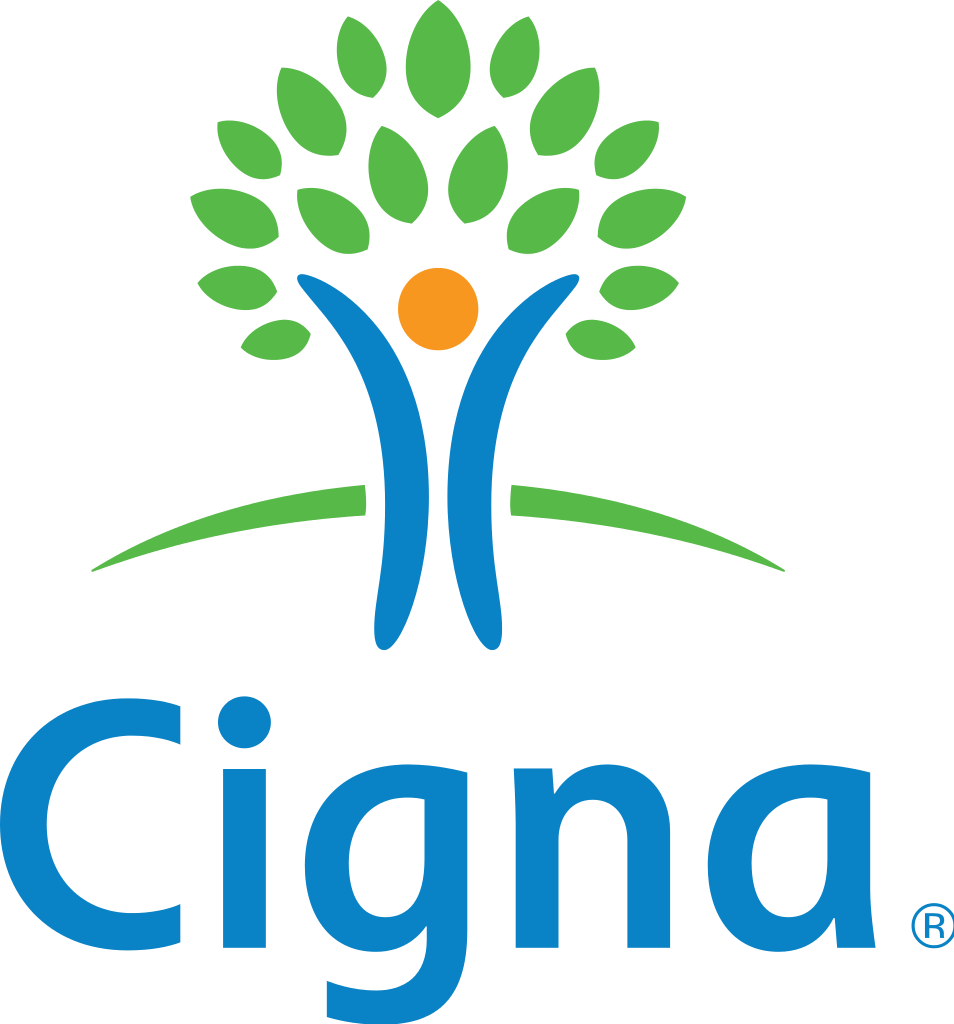 Best For
Easy access to benefits
Pros
Home delivery for prescriptions
Health management mobile apps
Easy ID card replacement
Cons
Can have high deductibles
6. Cigna: Best for Low Copays
If you need frequent medication refills, it can be helpful to choose a plan that offers affordable copays. Cigna offers generous copays for its Tier 1 drugs.
Most plans come with $0 copays for 90-day supplies of Tier 1 generic drugs, and higher tier drugs may also come with copays as low as $4 depending on your plan option.
Compare quotes for Medicare Part D plans from Cigna and other providers here.
Best For
Same day coverage available
Pros
Offers a wide variety of plans
Strong financial and customer service ratings
ACA and non ACA plans available
Cons
Not all plans ACA-compliant
The website can make it difficult to get a quote
7. Best for Low Deductible Options: UnitedHealthcare
With many plans, you'll need to meet a deductible before you can use your coverage to pay for the costs of your medication. UnitedHealthcare offers a range of plan options that you can use to reduce your deductible and start using your coverage sooner.
For example, the company's MedicareRx Walgreens plan comes with $0 copays and deductibles on Tier 1 and 2 drugs, while other plans have $0 deductibles on all classes of drugs.
8. Best for Wide Availability: SilverScript
Not every health insurance provider is licensed to offer Part D plans in every state, which can make choosing a plan more difficult if you're thinking about moving soon after enrolling in Medicare.
SilverScript offers Part D plans in all 50 states, which means that you'll likely be able to take your coverage when you move. SilverScript also offers in-home prescription delivery when you fill your drug orders through CVS.
9. Best for Comparing Plans: HealthInsurance.com
If you're running out of time to get Part D coverage, one of your 1st stops when searching for a plan should be HealthInsurance.com. HealthInsurance.com is an all-inclusive search tool that you can use to instantly view a list of plan options in your area.
Enter your zip code and any medications you're currently taking, and HealthInsurance.com will gather quotes on your behalf. This feature can speed up the process of choosing a Part D coverage option.
Get Medicare Part D and Get Prescription Drug Coverage Early
Even if you aren't currently taking any prescription drugs, you should still begin comparing options for Medicare Part D 2021 coverage. You never know when you might need to begin a medication — and you may not be able to enroll in coverage if you miss Medicare's Open Enrollment period. Be sure to compare your options and get a quote from a few of Benzinga's recommended providers so you know all your options when you sign up for Medicare coverage.
Frequently Asked Questions