Compare Medicare Advantage plans and quote side-by-side to get the best rate here.
If you're unsatisfied with the benefits or costs that come along with original Medicare, you do have options. A Medicare Advantage plan is a private health insurance plan authorized by the federal government for men and women who qualify for original Medicare. Medicare Part C plans include all of the benefits of original Medicare and may also include additional services or cost-saving benefits. Understanding how Medicare Part C works and how it differs from original Medicare can help you make a more informed decision about your health.
Best Medicare Advantage Options
Do you think that a Medicare Advantage plan might be right for you? Let's take a look at some of the best Advantage plans currently on the market.
1. Aetna
If you're hesitant about signing onto a health maintenance organization (HMO) plan because you're afraid of accidentally going out of network, consider a plan from Aetna. Aetna offers medical concierge services that can help you find local resources and understand your coverage. All of Aetna's plans come with a $0 medical deductible and there is a $0 premium option for both HMO and preferred provider organization (PPO) plans.
Aetna Medicare Advantage plans have some of the widest ranges of coverage available. Aetna offers both HMO and PPO plans. If you have a doctor or specialist that you want to stay with, you can save money by choosing a more flexible plan.
Aetna offers a limited selection of special needs plans in 12 states. Its plan benefits go beyond the services offered by Original Medicare and include local healthy living resources, prescription drug deliveries and SilverSneakers fitness membership programs.
Most plans also include vision and dental coverage options. With wide availability and 24/7 on-call nursing services, Aetna is one of the best Medicare Advantage providers for individualized plan solutions.

Best For
Easy access to benefits and member support
1 Minute Review
Shop for Medicare Advantage and Supplement plans and more with Aetna. Benefit from a wide provider network and easy access to your benefits as well as hefty membership perks.
Best For
Easy access to benefits and member support
Pros
Preventative care planner
Easy access to tools and resources
Wide network access
Cons
Need a referral for certain procedures and specialists
2. Humana
If you're searching for a simple plan that offers multiple benefits rolled into a single plan, consider a Medicare Part C plan from Humana (NYSE: HUM). Humana's HumanaChoice plan includes a wealth of benefits not covered by parts A and B, including prescription drugs, hearing services, dental care and more. You'll even receive an allowance for over-the-counter drugs.
Best For
Medicare Advantage Plans
1 Minute Review
Humana is a trusted provider of Medicare Advantage and Medicare Supplement plans alike. Save both time and money by shopping online — get a 6% discount if you enroll online.*
*Offer not available to California, Connecticut and Ohio residents.
Pros
Medicare Parts A + B and Medigap plans available
6% discount if you enroll online
Shop plans by ZIP code
Cons
Discount not available CA, CT and OH
3. Cigna
Cigna (NYSE: CI) offers affordable Medicare Part C insurance that almost anyone can fit into their budget. Most plans include $0 premiums and select add-ons like fitness plans and health coaching are also free of charge. Your plan will likely also include a $0 deductible, which means you can begin using your benefits immediately.
Some individuals have special health conditions or care needs that require more intensive treatments, personalized care treatments or more individual specialist attention. These services may be limited under some Medicare Advantage plans. Cigna offers personalized plans that offer an increased range of services depending on your individual health needs. Special needs plans include access to a wider range of specialists, regular health assessments outside of annual physicals and care transition assistance.
Cigna is one of the country's top choices for those living with a special medical condition, with a worldwide network of over 86 million members.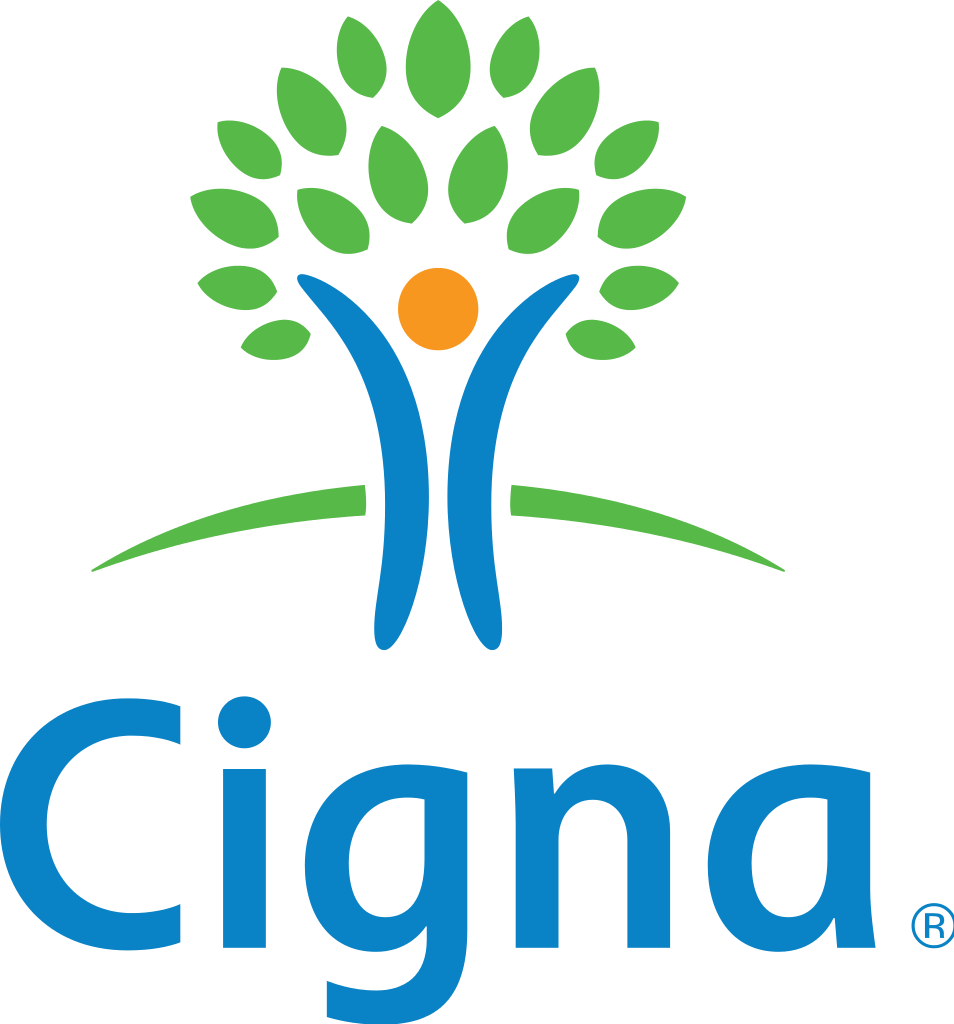 Best For
Easy access to benefits
1 Minute Review
Easily shop and compare Medicare Advantage Plans, Part D Prescription Plans and Medicare Supplement Insurance. Cigna provides end-to-end assistance and provides plenty of member benefits at no extra cost.
Pros
Home delivery for prescriptions
Health management mobile apps
Easy ID card replacement
Cons
Can have high deductibles
4. Blue Cross Blue Shield
One of the largest concerns that Advantage plan holders have is its coverage network. Consider a plan that offers a wider network to ensure that you can get comprehensive care no matter where you are.
BCBS offers Advantage plan holders as one of the widest networks of accepted doctors and specialists. You can find BCBSfacilities in most states. Highmark even offers special health plans for those living on a Native American reserve or other protected land area — a service not offered by most other Medicare Advantage providers.
BCBS also offers a number of healthy living incentives, including a unique "Passport Rewards" program that gives you financial incentives to stay up to date with preventive care treatments and services.

get started
securely through Blue Cross Blue Shield Medicare's website
Best For
Wide network of doctors, hospitals and specialists across the U.S.
1 Minute Review
Blue Cross Blue Shield (BCBS) has more contracted providers than any other insurer. Its breadth is one of its strengths — if you're traveling, you can find a BCBS provider relatively easily. It offers Medicare Advantage plans, Medicare Supplement plans and Medicare Part D prescription drug plans. 
BCBS is divided into regional companies, so you may not have all options available in your area. Customer service options may also vary depending on where you live and which regional company you're working with. 
Best For
Top-ranked and reputable health insurance company
Wide network of doctors, hospitals and specialists across the U.S.
Pros
Offers Medicare Advantage, Medicare supplement and Medicare Part D plans
Available in all 50 states, Washington D.C. and Puerto Rico
Health and wellness discounts offered
Cons
Product offerings vary by region
5. UnitedHealthcare

through AARP

AARP members can access a range of plan options from UnitedHealthcare. All of UnitedHealthcare's Medicare Part C plans include $0 copays when you see your primary care physician, and most plans also include a $0 deductible. You may also be able to claim a free gym membership through UnitedHealthcare's Renew Active program.

Best For

Retired seniors older than 50

1 Minute Review

AARP is not an insurance company. It is a nonprofit retirement membership club. AARP does not write insurance coverage, but it does provide retirees with a one-stop shop for all their insurance needs. 

Multiline discounts are available for U.S. citizens older than 50. For example, the AARP Mastercard rewards card allows members to collect points for travel rewards. In addition, membership is only $9 per year with automatic renewal and includes a free spouse or partner membership.

Best For
Retired seniors older than 50
Seniors seeking policy perks
Those who plan to purchase multiple lines of coverage
Pros
Multiple lines of coverage available
Policy perks like discounts for entertainment and travel
Low membership fees, which include membership for a spouse
Cons
Members may receive unsolicited advertising materials
Health insurance may not be the least expensive, especially for seniors in good health
What is a Medicare Advantage Plan

?

A Medicare Advantage Plan, sometimes referred to as Medicare Part C, is an alternative to the original Medicare parts A and B. Medicare Advantage plans combine the benefits of original Medicare Part A and Part B to offer you health insurance with a single monthly payment. Medicare Part C plans are offered through private health insurance providers, but only providers that are authorized by the federal government may sell these plans.

By law, Medicare Part C plans must include all of the benefits of original Medicare, including ambulance services, inpatient hospitalization and preventive health services (for example, vaccinations). Some people choose a Medicare Part C plan because it offers them a more convenient way to pay their premiums. Many Medicare Part C plans also include Part D coverage, which is Medicare's coverage for prescription drugs not covered under Medicare Part A or Part B.

Some Medicare Part C providers also include additional benefits not covered under original Medicare like eye exams and hearing aids. These benefits can vary depending on the insurance provider.

To qualify for a Medicare Advantage plan, all of the following must be true:
You must already have Medicare Part A and Medicare Part B coverage.
You must live in the area where your Advantage plan offers service at least 6 months of the year.
You must be a citizen or legal resident of the U.S.
You don't have end-stage renal disease (except under certain rare circumstances).
Medicare Law and Medicare Advantage Plans
Medicare Advantage Plans are not government-controlled health plans. They are private plans offered by Medicare-approved providers. This means that Medicare Advantage providers have the right to limit which doctors and specialists you can see under your plan agreement. When you have Original Medicare, on the other hand, you can usually see any doctor in your area that accepts Medicare insurance. So if you have a preferred care provider that's outside of your Advantage plan's network, you may need to pay extra for care.
Note: If you have a Medicare Advantage plan, you cannot also have a Medicare supplemental insurance plan (sometimes called a "Medigap" policy).
Keep in mind that Medicare Advantage providers also have the right to charge their own individual premiums for service. Your plan provider considers a number of factors when they calculate your premium, including where you live, whether you work in a high-risk industry and more. With this premium factor in any required copays in addition to the premium for your Medicare Part B coverage.
Medicare Advantage plans must cover all of the services covered under Original Medicare. Advantage providers cannot charge you more than Original Medicare for specialized services like chemotherapy, skilled nursing or dialysis. Your Advantage provider may choose to omit coverage for procedures that aren't deemed "medically necessary" under Medicare, however. Check with your plan provider about whether a particular treatment or procedure is covered.
Medicare Advantage plans aren't a nationwide offering so you may see limited plan options depending on where you live. Not every Advantage provider is authorized to offer plans in every state. If you live in 1 state for part of the year and another state for a few months, this can leave you with a gap in coverage. Check to see which plan providers offer service in your area before you choose Advantage.
Pros and Cons of Medicare Advantage Plans
Be sure to consider both the benefits and disadvantages of Medicare Part C when you decide whether you want to enroll in a plan. Let's take a look at some of the most important benefits and drawbacks you'll need to know before you enroll in a Part C plan.
Advantages of Medicare Part C
More convenient premium: Medicare Part C combines the benefits of Part A and Part B coverage into a single convenient payment. This can make it easier to manage your healthcare costs and ensure that your premiums are always paid on schedule.
Enhanced benefits: Many Medicare Part C plan providers include Part D coverage rolled into its premiums, which is not included on the original Medicare. Insurance providers may also choose to extend additional benefits to Part C plan holders that are not included in Medicare parts A or B. Some examples of additional benefits may include dental care needs and hearing exams.
Streamlined medical care: Because many Medicare Part C providers offer all of their required medical services within a single network, your healthcare providers can actively communicate with one another regarding your treatment. This can help you avoid unnecessary complications and delays — for example, interactions between medications provided by 2 different medical care professionals.
May save you more money: Most Medicare Part C plans include $0 monthly premiums and low to no deductibles. They also often limit the total amount of money you'll need to pay out-of-pocket for the services you receive in a single year. This may save you money on your health needs when compared to what you'd pay for original Medicare.
Disadvantages of Medicare Part C
Limited range of service providers: Depending on the insurance provider you use, you may be required to stay within the service provider's network. If you choose to see a medical professional outside of the network, you may face higher fees and out-of-pocket costs. This can be detrimental if you already have a long-standing patient-provider relationship with an out-of-network medical professional.
An overwhelming number of plan options: In most states, there are multiple health insurance companies offering a variety of Medicare Part C plans. If you live in an area with many plan providers, comparing all of these options can quickly become a headache.
Coverage may be limited by state: Many health insurance providers are only licensed to offer plans in a limited number of states. This means that if you sign onto a Part C plan in 1 state and you decide to move, your coverage may not be valid in your new location. This is not a problem with original Medicare Part A and Part B, and the insurance is offered by the federal government and can be applied in any state.
How to Compare Medicare Advantage Plans
When comparing Medicare Advantage plans, you may want to look for the following features.
Prescription drug coverage: Many Medicare Advantage plans include coverage for prescription drugs or Medicare Part D. Most men and women who enroll in a Medicare Advantage plan look for Part D coverage. If you're interested in Part D coverage, be sure the plan you choose offers this benefit.
Additional benefits beyond original Medicare: In addition to Part D coverage, you may have additional benefits you prioritize. For example, if your family has a history of hearing loss, you may want to consider a Medicare Advantage plan that covers hearing aids and hearing exams.
Service area: Not every insurance provider is authorized to offer coverage in every state. Be sure to consider each plan's service area before you enroll — especially if you plan on moving within the year.
When Can I Enroll in a Medicare Advantage Plan?
You can join a Medicare Advantage Plan during the following periods.
Initial enrollment period: You can enroll in a Medicare Advantage plan the month that you become eligible for original Medicare coverage. In most cases, this is when you turn 65.
Open enrollment period: From Oct. 15 to Dec. 7 each year, you can join, switch or drop a Medicare Advantage plan. If you enroll during this period, your coverage will begin on January 1st of the next year so long as your application is processed before Dec. 7.
If you have a current Medicare Advantage plan and you want to switch to a different plan or to original Medicare coverage, you can do so from Jan. 1 to March 31 each year.
A valuable resource for consumers is the Medicare Insurance agent directory hosted by the American Association for Medicare Supplement Insurance. Use it to find local Medicare insurance agents in your area. Access is completely free and also private.
Medicare Part C Plans
If you think a Medicare Part C plan might be right for you, start comparing your options as soon as possible. Starting your search early can help ensure that you don't need to rush to get coverage. Return to Benzinga and use the easy quote tools to find the Medicare Advantage plan that's right for you.
Frequently Asked Questions