---
Our Top Pick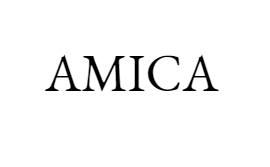 see how Amica Mutual compares
The nation's smallest state, Rhode Island, is not really an island at all. It shares a connected border with Massachusetts and Connecticut. Its southern border is the Atlantic Ocean and Rhode Island Sound in which there are more than 30 islands.
This state has its share of inclement weather. From blizzards to hurricanes, Rhode Island homeowners definitely need homeowners insurance.
For more information about homeowners insurance, check out Benzinga's top-rated Best Homeowners Insurance Companies.
Compare Quotes From Cheapest Providers
Tip: Compare 2-3 Companies
The Best Homeowners Insurance in Rhode Island
Average Annual Premium in Rhode Island
The average rate for homeowners insurance in the state of Rhode Island is $1,440, above the national average.
Inclement Weather in Rhode Island
Rhode Island, while small, can face big natural disasters, from blizzards to the occasional hurricane.
Coastal damage influences Rhode Island's homeowner's insurance choices, so it's crucial to compare options. Consider additional coverages like flood insurance to protect against flooding from a tropical storm, hurricane, or a series of severe storms like those seen in 2010.
Flood Insurance
While many disasters are covered under a homeowners policy, flooding is not one of them. So, when you look at homeowners insurance for living in Rhode Island, you must consider the cost of flood insurance, especially if you live along the coast or on one of the many islands.
This would be a separate policy to be added to your basic policy to give you the coverage you would need should one of the described weather events occur to your home.
While the standard rates for flood insurance are regulated by the government, the premiums themselves will vary depending on where you live in relation to the flood zone for your area. According to FEMA, the national average premium for flood insurance is $700. This amount would be above and beyond your premium on your basic home insurance policy.
Finding the Best Premium for Your Home
It's important to consider several factors that will ultimately be weighed into how much you will pay for homeowners Insurance.
Do you live in a flood zone?
One of the first things you should look at is where the home sits within the flood zone in that area. The deeper into the flood zone, the higher your premium will be for your insurance. Weather can also play a factor. If you live in an area that is prone to natural disasters, the cost to insure your home will be higher.
What type of home do you live in?
Your home's value is dependent upon how much it will cost to be rebuilt, not a market value. There are differences between foundation types and building material types. Wood frame homes are considered greater risk and cost will be greater. Age of the home plays an important factor as well. All of these will contribute to the overall premium you will pay.
What do you own?
How much your policy will cover for your possessions is a percentage of what the home is worth, generally 50 percent. This, however, does not completely cover specialty items like jewelry or collectibles. If special insurance to cover these items is warranted, then your premium will be increased
Where will you live?
Not only is the flood zone taken into account, the neighborhood you live in could determine if you will pay a higher rate. An area that has a higher population density or increased crime could warrant a higher insurance rate, while living in a smaller gated community could help you have a lower premium. Other factors can be the proximity of your home to a fire hydrant and the overall claims history of the neighborhood.
Do you own pets?
In some cases, it could be beneficial to obtain an increased level of liability protection for your home. If you own a certain breed of dog, purchasing added liability protection, called an umbrella policy, that goes above the limits of the basic policy, would be wise.
How much risk do you want to assume?
Your deductible is the biggest area of wiggle room you have that will determine how much premium you will pay. If you want to assume more of the risk with a higher deductible, then you will pay a lower premium.
What Does Homeowners Insurance Cover?
There are five components of a basic insurance policy:
Dwelling
This covers the home itself; it could also include an attached garage. You set the limit for coverage based on how much it would cost to rebuild your home. You also set your deductible limit. This will go hand in hand with your premium amount. The lower your deductible, the higher your premium will be, just as a higher deductible will lower your premium.
Other structures
This will cover structures on your property such as a detached garage, shed, gazebo, and fencing. Coverage is typically 10 percent of the dwelling coverage limit.
Personal property
This covers your belongings. Coverage is usually around 50 percent of what the dwelling coverage limit is. There are, however, limits on certain items such as jewelry, collectibles, and forms of currency. An add-on can protect you further for the high dollar items you own.
Additional living expenses for loss of use
This is the portion that would cover expenses you incur should your home become damaged or destroyed by a covered event, and you need to relocate temporarily. It is also subject to limits. Typically, 20 percent of the dwelling coverage limit.
Liability
This coverage is designed to cover you if someone injures themselves on your property. It will cover their damages and medical expenses. It will also cover you should you need to be defended if a lawsuit is filed against you.
What does Homeowners Insurance Not Cover?
What isn't covered will vary from company to company. Some companies offer added coverage as part of their basic policy, while most offer added coverage as an add-on for an increased cost. These are the common events not covered by a basic home policy.
Flooding event
Any type of flood water is not covered under a basic home policy. Flood insurance can be purchased to help cover any losses from a flooding event up to the policy's stated limits.
Ground shifting
Earthquakes and landslides are not covered under a basic home policy. Earthquake Insurance can be purchased to help cover any losses from a ground-shifting event up to the policy's stated limits.
Water backup
Sewage lines from the house to the main line are not covered under a basic home policy. If you should have a backup into your home, you would not be covered. Water backup and sump overflow can be purchased to help cover any losses from a water backup, even up to the policy's stated limits.
High-dollar possessions
A basic home policy has limits on high-dollar possessions. Scheduled personal property can be purchased to help cover any losses from loss or theft of your high-dollar possessions such as jewelry, collectibles, and currency.
Homeowners Insurance by County in Rhode Island
Rhode Island has five counties. We have rated them from the lowest cost to the most expensive. These rates are based on a home between $125,000 and $150,000.
Kent County
East Greenwich is the seat of this central county. It stretches across the state from Connecticut to the Narragansett Bay. The town of Coventry boasts many 18th century homes, and many other towns have structures that have remained unchanged since the 19th century as well. To live in this county, you would pay on average $849 per year for homeowner's insurance.
Providence County
Providence County is the northernmost county in Rhode Island. It shares a border with Massachusetts and Connecticut. The county seat is Providence, which is also the state capitol. It is situated along the Providence River within Narragansett Bay. Residents of Providence County can expect to pay on average $937 per year.
Newport County
This county consists of mainly islands of Narragansett Bay and a sliver of the mainland to the east bordering Massachusetts. The city of Newport, located on Aquidneck Island, serves as its county seat. Jamestown and Portsmouth are iconic in our nation's history. Homeowners in this island county can pay on average $1,180 per year for home insurance.
Bristol County
The smallest of the five counties has the town of Bristol as its county seat. It is a peninsula that reaches from the border with Massachusetts into Narragansett Bay. Residents pay, on average, $1,195 per year for homeowner's insurance.
Washington County
Known to locals as South County, Washington County's seat is South Kingston. Block Island lies 14 miles to the south of the mainland. It also hosts four wildlife refuges throughout the county. Residents of Washington County pay the highest in the state on average for their homeowner's insurance at $1,264 per year.
Top Picks for Rhode Island
Pros
Top rated in every category in JD Power's home insurance survey
Bundling home and auto policies creates an opportunity to save on Amica Auto Insurance
Annual dividends are paid on eligible policies based on surpluses
Cons
Expect customer support to be phone-based or web-based due to a small brick-and-mortar presence
Coverage for some homes may not be available through this insurer
1. Amica
Amica was established in 1907, and has an A+ (superior) rating from A.M. Best and "Highest Customer Satisfaction Among National Homeowner Insurers," by J.D. Power for 16 years straight.
Amica does not use agents to sell its products; therefore, you will be dealing directly with a representative of Amica in every step of the process, from purchasing a policy to filing your claim. Their 24/7 service is available to every policyholder.
Amica differs from other companies because:
The company offers additional dwelling coverage that adds an increase of 30 percent when the cost to replace your home goes above its coverage limit.
As part of a basic policy, Amica offers credit card loss as a result of unauthorized use. Most offer this as an add-on to a basic policy.
Pros
A long and considerable list of discounts that can save you hundreds of dollars
An excellent roster of online tools, including a comprehensive coverage calculator, and a highly-rated app for iPhone and Android systems
Ability to manage and track claims directly from computers or mobile devices
Cons
Decent financial stability, but could be improved
Customer service and claims handling not always consistent or satisfactory
Certain natural disasters, including floods and earthquakes not covered under a traditional policy — a rider needs to be purchased that includes the specific coverage if needed
2. Liberty Mutual
Established in 1912 as the Massachusetts Employee's Insurance Association, Liberty was a provider of workers comp, became Liberty Mutual in 1917 and began selling to all states in 1938. Liberty has an "A" rating from A.M. Best, and is listed at 75 on the Fortune 100 list of companies.
Liberty Mutual has the ability to identify coverage gaps with "Coverage Compass." By knowing where the gaps exist, agents can help you design a policy that will give you coverage designed for your situation.
Liberty Mutual differs from other companies because:
The company does not offer Additional Living Expenses as part of a basic insurance policy. This is a feature that can be added to your policy. It comes as part of a package that increases home coverage and personal belonging coverage.
The company offers several discounts like claims-free and protected devices. Those would include adding security devices to your home such as deadbolt locks and smoke detectors.

Pros
Ease of online service or through an agent
Clear claims process
Useful mobile app
Cons
Average customer satisfaction for claims
Optional coverage like yard and garden not available in every state
3. Allstate
Allstate was founded in 1931. A.M. Best gives the company an "A+" financial strength rating. In 2015, Allstate was awarded one of the Most Admired Companies by Fortune Magazine for the Property and Casualty category, and number 84 on the Fortune 100 list of companies.
Allstate strives to live up to its motto of "You're in Good Hands" and have since 1950 when the phrase was coined. Allstate has developed tools that help identify what claims are prone to certain areas and how to deal with them.
Allstate differs from other companies because:
Unique innovations like "Good Home," a digital tool that looks at the area you live in, or are going to live in, and tells you what are the major claim threats in that area, and how to be protected against them.
Allstate offers a variety of discounts for first time homebuyers and claim-free, to help their customers save money.
4. Nationwide
Nationwide was established in 1925 and has an A+ rating (superior) by A.M. Best. As a Fortune 100 company that is still owned by its shareholders, Nationwide claims to offer the most diverse range of products for its customers.
With consistent involvement with United Way and Red Cross, Nationwide has a strong presence in local communities and also gives tips at the bottom of each web page to help you find the best coverage for you.
Nationwide differs from other companies because:
Nationwide is an exclusive insurance partner with Plenti, a rewards program. You earn points using your Plenti card at many locations. As you earn points, you can use them to make purchases at other businesses.
5. USAA
USAA was established in 1922 and holds an A++ (superior) rating by A.M. Best. Forresters Research, Inc. top-ranked USAA from 2013-2015 in their Customer Experience Index.
USAA is unique in that they only provide policies to members and former members of the armed forces and their families. They are consistently receiving recognition for their outstanding customer service.
USAA differs from other companies because:
As part of a basic policy, USAA offers flood and earthquake insurance. Other companies only offer these two as an add-on and at an increased cost.
The company offers replacement cost coverage as part of a basic policy. Your claim will not have a depreciation factor on the items you are seeking to replace up to the limits of your policy.
Frequently Asked Questions
1) Q: How does home insurance liability coverage work?
Most home insurance policies provide liability coverage that can help protect you and your family against several types of lawsuits or liability claims. Coverage limit options usually begin at $100,000 and can go as high as $1 million. Your liability coverage provides coverage for common mishaps, like slip and fall accidents or animal bites and can protect you even when you are away from home. However, home insurance liability coverage does not provide coverage for automobile-related liability or liability related to business activity. Get the best home coverage and policy through our top providers today.
Answer Link
2) Q: What are the most common types of home insurance claims?
Wind and hail claims top the list with nearly 40% of all home insurance claims due to these two acts of nature. Fire and lightning are the second most common, but claims due to fire tend to much bigger than claims dues to other types of risk. The possibility of a total loss is why it's so important to insure your home for the full cost of rebuilding. Get a custom quote today.
Answer Link
3) Q: If I drop my computer, will home insurance cover the cost of replacement?
Home insurance policies usually cover personal property for a specific list of risks, called named perils. These perils might include fire, theft, burst pipes, and more, but dropping your laptop or TV or spilling soda on your new game console isn't covered. See the best home insurance providers for a custom quote.
Answer Link
Hire a Pro: Compare Financial Advisors In Your Area
Finding the right financial advisor that fits your needs doesn't have to be hard. SmartAsset's free tool matches you with fiduciary financial advisors in your area in 5 minutes. Each advisor has been vetted by SmartAsset and is legally bound to act in your best interests. If you're ready to be matched with local advisors that will help you achieve your financial goals, get started now.