Check out our investing software - Benzinga Pro!
FX, forex, foreign-exchange market, currency trading — whatever you choose to call it, this high-potential market is unique in more ways than 1.
As currency values constantly change, traders usually needed to watch these variations in order to hone in on a good trade. That is, until automated forex trading software came along. While major institutional investors were the 1st to implement and carry out algorithmic trading, the influx of automated forex trading software intended for the personal forex traders is now a rapidly growing market.
Best Forex Trading Software:
The Best Forex Trading Software
While there are dozens of software options, these platforms are among the best that could potentially match your experience and the level of risk you're willing to take.
1. FOREX.com
FOREX.com, Benzinga's top forex broker, tops this list due to its MetaTrader4 platform, education, tools and more. MetaTrader 4 specializes in the forex market and the implementation of automated trading and supports literally thousands of trading robots and technical indicators.
Its parent company, MetaQuotes, was a pioneer in the development of forex trading and charting platforms. While it is not itself an actual automated trading software, it boasts the widest selection of trading applications in the world, up to 1,700 different trading robots.
Not sure which is right for you? Several EAs supported on MT4 are offered for rent as well as purchase, so you can try products out for as little as 1 month and up to 1 year.
Both MT4 and its younger brother MT5, which focuses more on securities and futures markets, are available through dozens of online forex brokers, but FOREX.com is our top pick.

1 Minute Review
FOREX.com is a one-stop shop for forex traders. With a massive range of tradable currencies, low account minimums and an impressive trading platform, FOREX.com is an excellent choice for brokers searching for a home base for their currency trading. New traders and seasoned veterans alike will love FOREX.com's extensive education and research center that provides free, informative forex trading courses at multiple skill levels. While FOREX.com is impressive, remember that it isn't a standard broker.
Best For
MetaTrader 4 users
Beginner forex traders
Active forex traders
Pros
Impressive, easy-to-navigate platform
Wide range of education and research tools
Access to over 80 currencies to buy and sell
Leverage available up to 50:1
Cons
Cannot buy and sell other securities (like stocks and bonds)
2. NinjaTrader
This trading platform is rich in resources for traders focused on both futures and forex. NinjaTrader includes 100+ technical indicators out of the box and automated trading options among the most robust in the industry.
The platform has a special community of resources available where you can explore indicators and strategies built by 3rd party developers.
These range from automated strategies for order executions, education and training as well as hundreds of indicators, signals and strategies to personalize your platform. User-developed apps built by the NinjaTrader community of 60,000+ traders are also available for free.
If you are just starting out, NinjaTrader also provides unlimited free access to real-time and historical forex market data without a brokerage account. This makes it an ideal platform for new traders ready to use advanced charts and a free simulator until they are ready to enter the live market.
While it cannot yet compete with MT4 and MT5 in terms of size, many traders continue to make the leap from MT4 to NinjaTrader for its high-quality charting and increased customization features, as well as increased access to multiple data feeds.
A market replay feature also allows traders to download historical data and simulate trades for further practice.
NinjaTrader's more advanced layout and advanced tools do have a learning curve for new traders. NinjaTrader does have a wide range of useful educational materials available, including daily training webinars designed to educate new users, hundreds of on-demand training videos, help guides and an informative YouTube channel.

Best For
Advanced Futures Trading
1 Minute Review
NinjaTrader is a powerful derivatives trading platform specializing in futures, forex and options. The platform has a number of unique trading tools. A free version does exist without the extra goodies provided by Trader + and OrderFlow + but users can still break down charts, backtest strategies and trade without upfront payment. NinjaTrader hosts its own brokerage services but users have their choice of several different brokerage options. Accounts have minimums depending on the securities traded and commissions vary depending on the version of the platform. Advanced derivatives traders will have endless fun with the platform's mighty array of tools and analyzers.
The free version, which is included with all brokerage accounts is a great starting platform for new traders without the financial commitment. As you grow in your trading and are ready for more tools and functionality, you can add more complexity.
Best For
Futures Traders
Traders looking for 24/7 action
Advanced Traders
Pros
Powerful analysis tools
Free download and simulated trading
Open source trading apps to enhance experience
Cons
Can only trade derivatives like futures and options
3. thinkorswim
If you know you're interested in trying out algorithmic trading but the idea of choosing between dozens or even hundreds intimidates you, both TD Ameritrade and Interactive Brokers have garnered a strong reputation for in-house automatic trading features.
The thinkorswim platform operates under the parent company TD Ameritrade, an American veteran in the finance industry, and thinkorswim sits among the top brokers for currency pairs.
If you are interested in trading stocks, options, futures and forex, you can comfortably keep all your trades together under 1 concise account.
Most importantly, thinkorswim's customizable and automated trading platform has received significant positive reviews from the trading market. You do have to sign up to use the platform's newsletters. If its robot can help you accrue lofty profits, it will probably be a small price to pay.
Note: thinkorswim is not a platform for beginning traders, regardless of whether you focus on forex or other commodities.
You can tap into a range of mobile trading options, available on all Apple phones, tablets and watches, as well as Android smartphones and tablets.

1 Minute Review
This publicly listed discount broker, which is in existence for over four decades, is service-intensive, offering intuitive and powerful investment tools. Especially, with equity investing, a flat fee is charged, with the firm claiming that it charges no trade minimum, no data fees, and no platform fees. Though it is pricier than many other discount brokers, what tilts the scales in its favor is its well-rounded service offerings and the quality and value it offers its clients.
Best For
Novice investors
Retirement savers
Day traders
Pros
World-class trading platforms
Detailed research reports and Education Center
Assets ranging from stocks and ETFs to derivatives like futures and options
Cons
Thinkorswim can be overwhelming to inexperienced traders
Derivatives trading more costly than some competitors
Expensive margin rates
4. Interactive Brokers
Interactive Brokers offers a similar breadth of currency pairs as thinkorswim, with more than 100 to choose from. Interactive Brokers' Scale Trader is a fully automated trading algorithm used for enhancing performance in scale trading on the Interactive Brokers platform. While it can be easily used for forex trades, it is also applicable to stocks, futures and more.
This is also true of Interactive Brokers' accumulate/distribute algorithm. The company offers a handful of different customizable automated trading systems to support the types of trades you make.
As an actual brokerage firm, Interactive Brokers' fees are carried out through commissions for trades, which are midrange for international trades, while their prices are more competitive than the average for U.S. trades.
Interactive Brokers offers Android and iOS slimmed-down versions of their desktop software through mobile devices.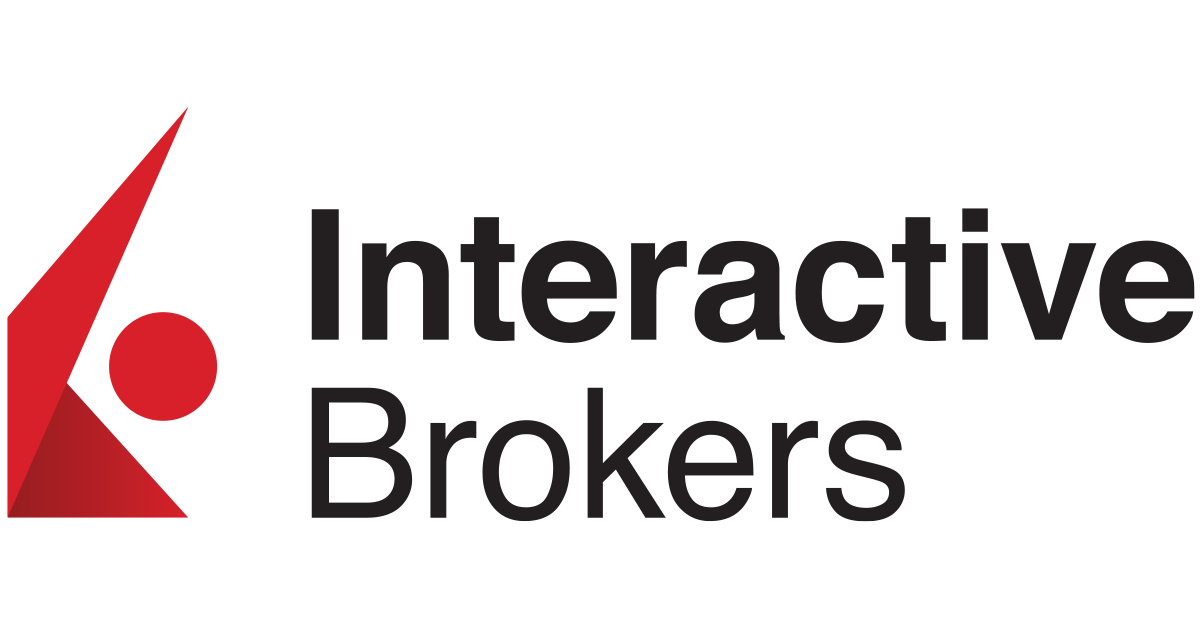 get started
securely through Interactive Broker's website
Best For
GlobalAnalyst Product
1 Minute Review
This latest groundbreaking technology is IBKR GlobalAnalyst, a new trading tool that helps investors compare the rate of PEG or price-earnings growth valuations and provide more immediate and comprehensive financial metrics of stocks, globally.
Recognizing that stock selection can be challenging for investors to compare the valuations of domestic and international stocks, Interactive Brokers created GlobalAnalyst to offer investors a simple, yet powerful tool to easily evaluate investment opportunities around the world.
Using GlobalAnalyst, investors can search for stocks by region, country, industry, market capitalization and currency to uncover undervalued stocks worldwide. The resulting table displays the current market and financial metrics, including the PEG Ratio. The PEG Ratio is the PE ratio divided by the three-year compound earnings growth rate, and smaller PEG Ratios typically indicate undervalued companies.
Best For
Price earnings growth valuations
Pros
Easily evaluate investment opportunities
5. Zen Trading Strategies
From proven, prebuilt strategies and indicators to professional consulting for advanced traders who build their own trading scripts, Zen Trading Strategies offers services for algo traders of all skill levels. With free trials, tiered pricing options, and a wide variety of plans, this company aims to offer something that fits every budget and every trading style.
For algorithmic trading or any kind of high frequency trading, having a solid, backtested trading strategy, complete with entry and exit signals and a risk management framework, is key to success. Most traders spend years learning the markets and learning how to build trading scripts—and lose a bunch of money in the process—before finding one that works consistently.
With Zen Trading, investors can make use of professionally developed strategies, built by a quantitative algorithmic fund that's successfully trading the markets with those same strategies. Zen Trading does all the leg work for you, so you can simply customize it to the timeframe and assets you trade.

1 Minute Review
From proven, prebuilt strategies and indicators to professional consulting for advanced traders who build their own trading scripts, Zen Trading Strategies offers services for algo traders of all skill levels. With free trials, tiered pricing options, and a wide variety of plans, this company aims to offer something that fits every budget and every trading style.
Best For
Investors who are new to algo trading and want to learn the ropes without losing money in the process.
Algo traders looking for customizable trading scripts to use in any financial market.
Scalpers, day traders, swing traders and other higher frequency traders who want access to hundreds of indicators, including automated trading indictors.
Pros
4 regularly updated, customizable trading strategies that can be adapted to any timeframe or asset.
Unlimited backtesting, performance monitoring, and strategy development
Indicators that can be synced to live exchanges to automatically place orders for you.
Comprehensive master course in automated algorithmic trading
Tutorials, explainers, and other helpful resources that make algorithmic trading accessible at all skill levels
Optional VPS alert service so you don't lose money due to servers being down.
Trading consulting service to get expert feedback and recommendations on your own trading strategy
Cons
Currently only compatible with TradingView
Benefits of Automated Forex Software
It's no secret that the potential capabilities of artificial intelligence (AI) can, in many ways, far surpass the abilities of humans. And yet, when it comes to forex trading, an expert advisor (EA) or a robot — as algorithmic trading is often referred to — does not beat out the human mind in all cases.
However, it does offer several benefits that can make you a better trader. The top reasons for implementing AI into your trading scheme through automated software:
AI operates in real-time, cuts out the lag time for analysis, increases the speed of trade execution and hopefully, increases your profits.
Automated forex trading software improves your success rate if you trade using spreads. The software can instantly note a price gap and execute a sale or purchase on your behalf.
AI is unbiased and prevents you from being misled by human emotion or misconceptions. For example, you may subconsciously avoid trading a certain currency pair given a negative past experience even if a good opportunity arises again. Your automated trading software can lend an objective hand and help you avoid human pitfalls.
AI programs can multitask much more accurately than humans. Automated forex trading software can manage multiple accounts at the same time, as opposed to conducting singular manual trades without it.
AI makes decisions based on historical data and analysis, which can help traders learn from past mistakes. However, good backtesting on the part of your trading robot does not ensure it will perform as well in the future.
You may not have time to research current events and historical data if you do not use automated software. The time saved by using an AI program allows you to attend to other tasks, further ensuring your success.
Risks Involved with Forex Trading
It's possible you've already read raving reviews about other well-known robot-supported trading platforms like XTB, eToro, FXCM or Trading Station — none of which accept U.S. clients.
This is due to the restrictions implemented in the Dodd-Frank Act of 2016, which banned CFD trading (a popular form of derivative trading) in an effort to protect consumers who had, in the past, lost the vast majority of trades partly due to the fraudulent practices of brokers.
While these platforms are available across most other continents, make sure you still practice safe trading under more lenient laws.
Using AI through algorithmic trading is anything but an assurance of good performance. These programs are fallible for many reasons in their own right, otherwise every single trader would use them.
Moreover, market conditions can change in an instant. Interest rates could shift, causing a currency to rise or fall dramatically. Margin calls may be made, requiring you to make a larger initial investment.
Exchange rates could also change before a contract matures. Current events in the issuing country, governmental stability and industrial profitability all play a part in the price of any currency in which you wish to invest.
Keep in mind that automated software does not guarantee an infinite amount of successful trades — it just offers you more information with which to interpret the market.
Get the Best Forex Trading Software
No matter how much research you do, remember that the perfect forex trading robot simply does not exist. Humans excel at following economic conditions and current events which could influence currency prices, and robots are far better at discovering positive trends and trading signals. The best trader will use a combination for the best executions.
Frequently Asked Questions
What are the biggest benefits to trading forex?
Not only is it extremely liquid, it operates around the clock, across the world and trades in volumes larger than all other markets combined. The forex market is a competitive, open market, as nothing but capital is required to enter.
Its flexibility, coupled with the success of countless traders with different levels of expertise, proves that there is more than one way to eat an elephant. However, one of the biggest drawbacks of the forex market has always been its high time consumption.
Answer Link
What is the best forex trading software?
Interactive Brokers, Ninja Trader and FOREX.com.
Answer Link
How do I learn how to trade forex?
Gain experience using trading software, paper trading and online courses.
Answer Link
Get a Forex Pro on Your Side
FOREX.com, registered with the Commodity Futures Trading Commission (CFTC), lets you trade a wide range of forex markets plus spot metals with low pricing and fast, quality execution on every trade.
You can also tap into:
EUR/USD as low as 0.2 with fixed $5 commissions per 100,000
Powerful, purpose-built currency trading platforms
Monthly cash rebates of up to $9 per million dollars traded with FOREX.com's Active Trader Program
Learn more about FOREX.com's low pricing and how you can get started trading with FOREX.com.