Did you know most of our readers prefer DentalInsurance.com for their dental insurance needs?
Dental care is a vital part to keeping your overall health in tip-top shape. That's why it's so important to find the best dental insurance. Americans with dental coverage are more likely to go to the dentist and experience greater overall health, according to a National Association of Dental Plans report.
Choosing the best plan for your oral care can be complicated, but it doesn't have to be. Learn more about dental insurance options and find answers to frequently asked questions about dental coverage in our review of the best dental insurance.
Quick Look: Best Dental Insurance
The Best Dental Insurance
Here are Benzinga's picks for the best dental insurance providers. Get quotes for your favorite plans and compare policies and pricing side-by-side.
1. Best Overall: DentalInsurance.com
DentalInsurance.com makes finding the right dental coverage super easy. Enter some basic information, including your date of birth and ZIP code, to receive quick quotes for several plans in your area.
You can choose among top insurers like Delta Dental, Nationwide, Humana and Guardian Direct. Plan types include PPOs, indemnity plans and dental discount plans.
DentalInsurance.com has excellent customer reviews and extensive educational resources about dental insurance and dental care.
DentalInsurance.com is for comparison shopping because it is a marketplace rather than a provider. It can connect you with dental insurance carriers that best suit your needs and budget.

1 Minute Review
Dental care is an integral part of your overall health, and paying for dental care can be a challenge. Dental insurance can help, but finding the right dental insurance plan can be time-consuming. You need to look at plans from different insurance providers and compare the plan costs and benefits. 
DentalInsurance.com makes the process easy. Input your ZIP code and some other basic information, and the site presents you with plans in your area. You can sort them by provider and plan type to compare up to 3 plans at once. 
DentalInsurance.com offers plans from top dental providers like Delta Dental, Ameritas and MetLife. You can view each plan's details and apply right from the DentalInsurance.com website. It offers a variety of plan types, including HMOs, PPOs and dental discount plans. 
If you need assistance with choosing a dental plan, you can contact DentalInsurance.com by phone or email. It has an A+ rating from the Better Business Bureau. 
Learn more about your options in this DentalInsurance.com review. 
Best For
Busy families who want to buy dental insurance quickly
People who want to compare multiple plans
Pros
A+ rated by the Better Business Bureau
Plans from multiple dental providers
Cons
No mobile app
Some providers not available
2. Best Discount Plans: DentalPlans.com
DentalPlans.com specializes in dental discount plans. It offers over 30 discount plans, which you can buy online or by contacting customer service. Its customer service representatives are available late into the evening during the week and during the day on the weekends. Its dental discount plans are from reputable dental providers like Cigna, Delta Dental and Aetna.
With DentalPlans.com, you just enter your ZIP code to get a quote on discount plans. You can sort your plan options by provider and by additional plan benefits. Some plans also offer vision, hearing, chiropractic and telemedicine benefits. If you prefer traditional dental plans, you can also shop for those through DentalPlans.com as well.
Prices from DentalPlans.com:
Through Patriot Plan: $124.95 per year (Your 6-month cleaning would be free.)
Through Careington Care 500 Series: $154.95 per year (Your 6-month cleaning would be approximately $17.)
Through Uni-Care: $139.95 per year (Your 6-month cleaning would be approximately $20.)
Through Avia: $139.95 per year (Your 6-month cleaning would be approximately $15.)
*Quote profile: Individual plan in the midwest.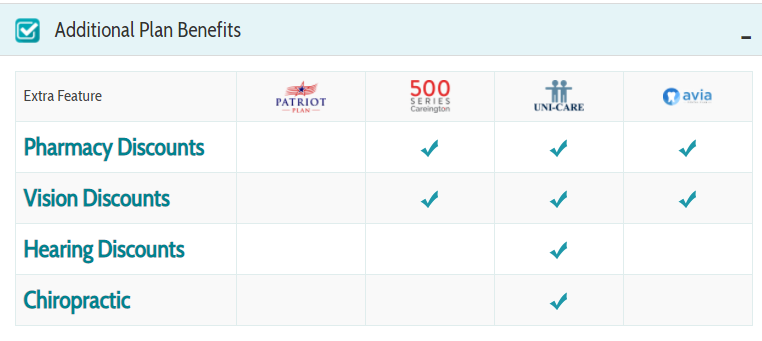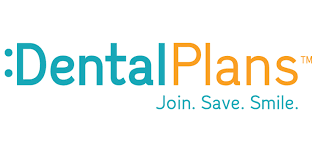 Best For
Saving money on dental expenses
1 Minute Review
It can be time-consuming to find the best dental plan. You need to visit the websites of insurance companies, review the plans and determine which one fits into your budget while giving you the benefits you need. 
DentalPlans.com takes the stress out of finding a dental plan. It focuses on dental savings plans, also known as dental discount plans. 
These plans aren't insurance, but they can still save you a significant amount of money on your dental costs. They also have some advantages over dental insurance. For example, while traditional insurance typically has waiting periods, dental savings plans do not. And you can typically use a dental savings plan for cosmetic procedures. 
DentalPlans.com has been in business for over 20 years and it has excellent reviews from its customers. You can choose among 30+ dental savings plans, and if you prefer dental insurance, DentalPlans.com offers that as well. Its customer service team is available to help you choose the best plan, and you can switch plans at any time. You can also buy a plan online. 
DentalPlans.com is best for people who need dental services immediately or who need extensive dental care. It has a wide range of plans and extensive customer service availability. The website can be challenging to navigate, though, and your options are limited if you prefer dental insurance. 
Learn more in this DentalPlans review. 
Best For
Those who need cosmetic dental services
Those who need dental care immediately
Pros
Wide variety of dental savings plans
Extensive customer service availability
Cons
Website can be difficult to navigate
Limited dental insurance options
3. Best for Variety: eHealth
eHealth may be best known for its wide range of health insurance plans. It's also an excellent resource for shopping for dental plans. It offers more than 800 plans from over 270 companies, including Nationwide, Delta Dental and UnitedHealthOne.
To find a dental plan, you enter basic information like your date of birth, gender and whether you use tobacco. You're provided with a range of dental quotes from plans in your area. You can sort your results by company, monthly cost, deductible, plan type and annual maximum benefit. You can also select multiple plans to compare side by side.
Once you're ready to apply, you can complete your application right from the eHealth website. eHealth can also connect you with combined dental, vision and hearing plans.
Sample quotes from eHealth Dental:
Through Ameritas: $26.50 per month
Through Nationwide: $44.22 per month
Through Guardian Direct: $22.03 per month
Through Humana: $25.35 per month
Through MetLife: $38.16 per month
Through Renaissance Dental: $34.43 per month
*Quote Profile: Single, 30-year old female.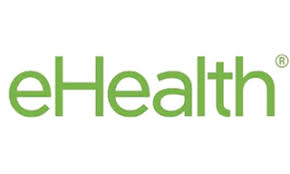 Get started
securely through eHealthInsurance's website
1 Minute Review
Get affordable dental plans as low as $8.95 per month with eHealth. Compare more than 600 plans directly from over 270 trusted providers 24/7 and get coverage for preventative care and more.
Best For
Comparing multiple quotes from providers
Comparing plans directly from providers
Pros
Offers affordable plans in your area
Get dental, health and short term health insurance quotes in one place
Simple user experience
Cons
Not every provider available
4. Best for Unique Coverage: MetLife Dental Insurance
MetLife offers a unique coverage options for its members. You can receive coverage for preventive and restorative care, orthodontics, cosmetic procedures, oral surgery and more. In addition, it has the following products:
PPO Plans
HMO Plans
MetLife TakeAlong
VADIP
FEDVIP
In addition to those plans, you may also want to consider MetLife because of its extensive provider network and the flexibility to see any dentist and cost savings, which is typically 30 to 45% less than the average person's premium.

Best For
Save up to 45% on fees
1 Minute Review
Choose from PPO, HMO/Managed Care and MetLife TakeAlong Dental plans with MetLife. MetLife offers a broad range of both providers and covered expenses as well as a handy mobile app. Get a quote today.
Best For
Flexibility to see any dentist
Pros
Extensive provider network
Cost savings
No network restrictions
Cons
Saving depend on several factors like cost of plan and frequency of use
5. Best for Individuals and Companies: Guardian Dental
Guardian is 1 of the most affordable dental plans on the market — you could save an average of 35%. Preventive care and cleanings are completely free. There are plans for individuals, employees and groups, including PPO and HMO options.
Guardian offers a large network so your current dentist is likely on the provider list. You can also pay your bills online to avoid claims forms.
Check out our list of other affordable dental plan coverages for more options.

Best For
Young adults and families with children and teens
1 Minute Review
Guardian provides comprehensive dental insurance you can buy independently or through your employer. It covers basic and preventive care, as well as more advanced services like root canals, crowns, bridges and dentures. 
Guardian has an extensive network of more than 120,000 providers. It offers a range of plans so you can choose a plan that fits your budget and your dental needs. Guardian's plans start at just over $8 per month. 
The plans that Guardian sells directly are PPOs, which means you can see dentists outside the network, but you'll pay more than if you see an in-network dentist. Guardian also offers HMOs through employers. HMOs may not pay if you see an out-of-network dentist. 
Guardian also offers teledentistry, so you can consult with a dentist from home if you're experiencing issues. 
While everyone should consider dental insurance, Guardian's affordable plans are especially good for young adults who might have a limited budget and limited dental care needs. Guardian also offers plans with orthodontic care (braces) and regular, preventive service for families. 
Best For
Families with children and teens
Young adults
Pros
Teledentistry
Range of plan options
Affordable basic plan
Cons
Mobile app has limited functionality
6. Best for Including Vision Benefits: Ameritas
Ameritas provides a range of dental plans that include vision benefits at no extra cost. Some plans offer a $100 yearly credit toward any vision service you need. Apply this credit to an annual eye exam or new glasses.
Ameritas dental plans also feature annual maximums that can partially carry over to the next year if you don't use the full amount.

Best For
Adult and child orthodontia benefits
1 Minute Review
Ameritas offers trusted health, dental and vision insurance plans. Find a provider in your area using America's largest network.
Best For
Orthodontic benefits
People who have health or vision insurance with Ameritas
Large provider network
Pros
AM Best Rating A
Wide range of coverage options
Ortho coverage up to 50%
What is Dental Insurance?
Dental insurance is coverage for your pearly whites, gums and the preventative care that goes into keeping them healthy.
Unlike medical insurance, the top dental insurance companies generally have a narrow scope and easy-to-understand policies/coverage terms. You may purchase coverage alone or, at times, as part of your health insurance, whether purchased privately, through an insurance marketplace or through your employer benefit package.
Not all care is covered. For example, cosmetic dentistry and orthodontics aren't included in many policies. Your provider will typically give you straightforward guidelines to what type of procedures and care are under your policy's umbrella. And like most insurance coverage, you can expect to see deductibles and co-pays as part of your dental insurance policy.
How Much is Dental Insurance?
In short, it depends. Costs vary depending on the type of plan, whether it's a single or family plan and the level of coverage. According to Guardian, the best dental insurance carriers have average monthly premiums of:
$22.50 for a dental HMO
$62.75 for a dental PPO
$81.50 for an indemnity plan
Dental HMOs tend to have the most limited networks, and you have to see an in-network provider for your care to be covered. Dental PPOs have more flexibility, and you can see an out-of-network dentist. You will pay less if you stay in-network, though.
Indemnity plans let you see any dentist. You pay upfront and then seek reimbursement from your insurance company.
How to Get Dental Insurance
To choose the best dental insurance provider, consider the premium (your monthly or annual payment) along with potential out-of-pocket costs and the plan's annual maximum. If the premiums seem too high, consider a dental discount plan. The cost of discount plans tends to be lower and there's no limit on how often you use the discount.
Also, consider the plan's network. If you don't have a dentist, the network may not be an issue. If you have a dentist you prefer, make sure your dentist is in-network. If you're not sure, contact your dentist's office to find out which insurance plans are in-network.
If you need specialized care, like orthodontics for you or a family member, confirm the plan covers that care. Some dental insurance organizations include orthodontic care, but many others do not. Look for a plan that has a premium that fits into your budget and benefits that make sense for you and your family.
And, as always, be sure to compare quotes from multiple providers to find the best dental insurance. Use the chart below for an easy side-by-side look.
Is Dental Insurance Worth It?
Depending on your insurance needs — and how much money you're willing to spend — buying dental coverage should be a good choice. Remember, however, that cheap dental insurance does not achieve everyone's goals. Shop around as much as you can.
Additionally, staying on top of your oral hygiene is highly important to keeping yourself healthy overall, and preventative and emergency care alike can be really expensive.
Use our guide to find good dental insurance. Compares quotes and reach out to one of our choices above to get started today.
Frequently Asked Questions
Insurance can be complicated. Here are answers to frequently asked questions about dental insurance.
Dental Insurance Methodology
To determine the best dental insurance providers, we pored through all United States carriers. We winnowed the list by only including companies that have a wide coverage area and product offering. To further break down the list to the true best dental insurance providers, we gave weight to carriers that offer discounts, are available in all states and have multiple payment plan options.
Dental Plans Promo
Get 10% off any dental savings plan at DentalPlans.com. You can reduce your dental care costs by saving 10-60% off at the dentist!