Want to jump straight to the answer? Some of the best places to track cryptocurrency are Crypto.com, Tradingview and Altrady.
With lots of rumbling and uncertainty rocking the crypto market, there's no better time to get the help of a crypto market scanner than now. But if you're a rookie, the first few months of buying and selling cryptos on an exchange can be a struggle. You must manually analyze price movements and sacrifice a lot of time understanding markets.
Fortunately, you no longer have to spend your valuable time trying to figure out the perfect time to make a trade. A cryptocurrency market scanner can help spot activity and movement across crypto exchanges, notifying you of certain price movements so you can trade accordingly. Learn more about crypto scanners with our guide.
Quick Look: The Best Crypto Scanners
Best Crypto Scanners Right Now
It's now easier than ever to incorporate crypto scanners in your strategy and make informed trading decisions. Here are some of Benzinga's favorite crypto scanners.
TradingView
Powerful enough for advanced traders and intuitive enough for beginners, TradingView boasts stellar charting tools you can use to share and view trading ideas. Its real-time data and browser-based charts allow you to do your research from anywhere — no complex installations or setups are needed. From looking up the latest prices to analyzing complex price patterns, TradingView has got your back.
The platform comes with hundreds of pre-built studies, more than 50 intelligent drawing tools and a handful of tools for in-depth market analysis. Trading alerts couldn't get any more flexible, powerful and easy to use. Cloud-based, available on any device and powered by Pine Script programming language, you'll never miss a trade.
The TradingView platform is also reliably connected to hundreds of data feeds with unfiltered access to Bitcoin and other cryptocurrencies. Add professional news and financial data to the mix and you have a behemoth of coverage not available on any other platform.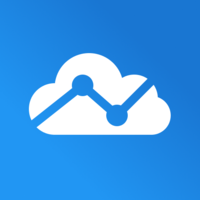 1 Minute Review
TradingView is a powerful stock screener, charting platform and research powerhouse providing a massive range of tools investors can use to learn more about the markets. Some of TradingView's most impressive features include its fully operational mobile app, wide range of screening criteria, custom script incorporation and much more.
In addition to charting and research tools, TradingView also offers a wide range of educational tools. View news feeds associated with each asset, read articles, view real-time market data and even watch livestreams with professional traders to improve your skills. Paper trading accounts are also available to help you master TradingView's wide selection of tools.
Although TradingView's content can be overwhelming for newer traders and investors, the platform remains among the most impressive research hubs on the internet.
Best For
Professional investors
Investors with programming experience
Traders who need minute-by-minute updates
Pros
Impressive selection of research tools
Comprehensive stock screening
Free accounts available
Wide selection of engaging educational resources
Cons
Customer service choices not all-inclusive
Higher-tier plans out of some investors' budgets
Certain areas of the website poorly organized
Honorable Mention: SwapZone's Exchange Aggregator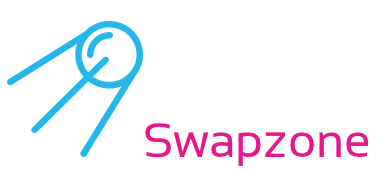 Best For
Finding the Best Exchange Rates
1 Minute Review
Swapzone is a cryptocurrency exchange aggregator that provides a 1-stop solution for finding the best instant exchange deal to proceed with. Swapzone helps traders browse through services, compare different exchange rates and analyze and swap 500+ cryptocurrencies in just 1 interface. All swaps are custody-free, with no registration needed.
Best For
Finding the best exchange rates
Active traders
Long-term investors
Pros
No additional transaction fees
Fast and secure
24/7 customer support
Dynamic interface
Cons
May be confusing for novice traders
May be unnecessary for experienced traders
While not being a crypto screener, SwapZone is a crucial tool for any serious cryptocurrency trader. It's important to keep in mind that when you trade cryptocurrency on an exchange, you're forced to trade solely on the order books that the exchange uses, whether that's Coinbase, eToro, Binance or others. If you want to get the best prices across all exchanges, you'll need to use an exchange aggregator. SwapZone is a great aggregator that compiles 15+ exchanges and 700+ digital assets into one easy-to-use platform. All trades on the platform are custody-free with no registration needed.
Crypto.com
If you aren't looking to manage several accounts for investing, trading, earning interest and tracking cryptocurrencies, then Crypto.com is the application for you. Not only can you track hundreds of cryptocurrency price movements and price targets directly on the Crypto.com app, but you can also trade on its full-featured exchange. The exchange charges competitive fees, and you'll be saving money on trades compared to Coinbase or other popular exchanges.
Crypto.com also offers interest-bearing accounts to its users. Interest bearing accounts let you accumulate more cryptocurrency tokens over time, and the rates on Crypto.com beat out any traditional bank's interest rates by a large margin. Open an account with Crypto.com today and you can start earning up to 14% interest on stablecoins pegged to the U.S dollar, and up to 8% APR on other cryptocurrencies.

1 Minute Review
Crypto.com strives to make cryptocurrency a part of everyday life by offering a full suite of services for crypto users. The company offers a Crypto.com App, Exchange, Visa Card, DeFi swap, DeFi Wallet, DeFi Earn, Crypto.com Price, staking, crypto lending, and many other services. What really sets them apart, however, is the combination of super low fees and incredibly generous rewards programs for their users.

Best For
Traders who want access to a secure, low-cost cryptocurrency exchange
Passive investors who want to earn interest on their balance without frequent trading
Mobile investors who prefer to handle all their crypto needs via their phone or tablet
Pros
Low fees
High security
One-stop shop for all your crypto needs (wallet, trading, spending, and more)
Lots of ways to earn interest, rewards, and rebates
Cons
Low privacy
Customer service response time could be improved
altFINS
Within altFINS lies several educational tools that will make it much easier to learn about cryptocurrency trading and building a portfolio. However, there's more that you can use to improve your investments.
altFINS offers screeners that you can leave open simultaneously. You may also receive Twitter alerts because most trending news in the industry breaks on social media first. You can also create watchlists that allow you to know what is breaking on the market, when your preferred tokens are moving and which you might want to buy or sell.
You can subscribe today for the Basic, Essential, Premium or Bundle levels starting as low as $20 per month. Plus, you can learn how to use these scanners more effectively in the future if you sign up for the education and premium bundle to take the online trading course.

1 Minute Review
altFINS is a cryptocurrency analysis and trading platform that allows users to scan, analyze and execute trades in a vast number of digital assets. AltFINS's impressive technical analysis tools help crypto traders take advantage of trading ideas across various exchanges. 
The platform's tools include more than 60 different analytics like the relative strength index (RSI) and moving averages (MAs) computed in as little as five-minute time intervals. These useful indicators can be applied to thousands of altcoins and crypto trading pairs. You can also access altFINS' crypto screener, which lets you create unique screening criteria and save your own custom files.  
Best For
Cryptocurrency traders
Altcoin traders
Novice traders
Pros
Excellent crypto trading platform
Advanced technical analysis features
Extensive knowledge base
Crypto trading course
Customizable settings
Cons
Limited features available to free users
Altrady
Altrady saves you much time with a simplified platform that not only lets you screen digital assets but also trade them on all exchanges. You'll never miss a trade all thanks to the platform's real-time market data that provides real time updates of prices, trades and order book.
To minimize your risk, Altrady also provides trading analytics to provide insight on your crypto trading performance and help you make better trading decisions. This all-in-one platform lets you trade, monitor markets and manage assets across various exchanges. You can also use Altrady's portfolio manager to monitor the growth of assets you hold in different exchange wallets.
Altrady's base scanning tool makes finding profitable entry points in the crypto market easier. Its unique algorithms will do spot any price drops below the base 24/7. Just wait for alerts to pop out of your desktop or mobile screen so you can buy at a low price or sell at the right time.
Altrady offers a no obligation, 14-day free trial subscription, after which you can enroll into any of its 3 plans: its Basic plan at $17.64 per month, the Essential plan at $35.34 per month and a Premium plan at $53.04 per month.

Best For
Performance Tracking
1 Minute Review
Altrady is a comprehensive trading terminal that allows cryptocurrency investors to buy and sell on multiple exchanges from a single platform. This can be a major benefit for investors who want to diversify their portfolios quickly and easily. Altrady also provides investors with a large range of customization tools and features that can be used to create a personalized trading platform. Altrady's system can be a bit overwhelming for investors who are complete beginners, but the platform offers a wealth of educational resources and instruction videos to help ease the learning curve.
Best For
Investors who have previous experience trading cryptocurrencies
Investors who are looking for a single terminal to manage all of their investments
Traders who value cross-platform syncing and the ability to invest from their desktop
Pros
Wide range of customization tools
Hotkeys and journaling features allow investors to make notes on their trades and progress
Its education system includes a wealth of videos showing users how to use the platform's most popular features
Cons
Monthly pricing comes in addition to standard broker fees
Can be overwhelming for new users
Cointelegraph Markets Pro
Cointelegraph Markets Pro is a platform designed for you to find cryptocurrency information and trade at your leisure. The intuitive interface is perfect for both retail and professional traders.
With top-notch token analysis, a Discord server filled with a friendly and informative community, a scoring tool and the ability to gauge Twitter sentiment, you can learn a lot about a cryptocurrency during your research.
For only $99 per month, you can look into any asset you want, switch over to the mobile app and use the proprietary system to learn which cryptocurrencies are soaring and which are falling. Cointelegraph Markets Pro gives you information on volume, outlook real price, tweet volume, elevation and confidence, you can make informed decisions at any time.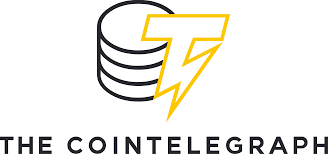 Best For
Professional traders
1 Minute Review
Cointelegraph Markets Pro is a simple and easy-to-use dashboard powered by the same technology and data used by the leading institutional investors — at a fraction of the cost.
Cointelegraph Markets Pro offers a wealth of data powered by artificial intelligence (AI) to help you make smarter trade decisions. As an account holder, you receive critical market news leveraging the same AI technology Cointelegraph's journalists use to surface the latest news. NewsQuakes automatically crawls the most critical information from multiple sources on the web and brings instant updates to subscribers faster than other media platforms.
Cointelegraph VORTECS score is the leading market indicator tool; Markets Pro subscribers can use it to make more effective data-driven decisions and stay ahead of market trends. Drill deep into individual assets to review historical data and perform your own technical analysis with Trading View powered charts alongside Cointelegraph's proprietary VORTECS™  score. Subscribers can also quickly access trading venues and view pairs directly from the dashboard to take action on new insights.
Best For
Professional traders
Retail traders
Long- and short-term investors
Cryptocurrency analysts
Pros
Straightforward layout
NewsQuakes for the latest market news
Discord server
A 14-day risk-free money-back guarantee
Ability to monitor Twitter sentiment
VORTECS scoring tool
Cons
Customization of dashboard layout not possible
Much of the data is available on other sites for free
Subscription cost unaffordable for many
What is a Crypto Scanner?
A crypto scanner is a tool you can use to spot activities and track the movement of various crypto assets. Traders can then use these movements as signals to execute different trade orders, which increases your odds of reaping profits. While price and volume are the most basic components to track, crypto scanners will also let you track overbuys and oversells, trade histories and more.
Most crypto scanners also incorporate an alerts functionality that notifies you about any market changing movements as they occur.
Crypto Scanner vs Crypto Screener
The terms crypto scanner and crypto screener are often used interchangeably but don't always mean the same thing. A crypto scanner is a tool traders use to spot and track activities on exchanges regarding one or multiple crypto assets and provide an alert on the same. A crypto screener lets you filter crypto assets based on user-defined metrics with the goal of finding the best trading opportunities.
Despite the difference, both a crypto scanner and crypto screener can help take the guesswork out of your trading.
Pros and Cons of Crypto Scanners
Crypto scanners can be a great addition to your trading strategy, but you must weigh the pros against the cons to decide if they are a perfect fit for your needs.
| | |
| --- | --- |
| Pros | Cons |
| Minimizes emotional trading | Random mishaps like downtime can occur |
| Real-time market data and price alerts | Platforms may be sophisticated for beginners |
| Improves market entry positions | Not all options are free |
| Preserves your trading discipline | |
How Does a Crypto Scanner Work?
With over 4,000 cryptocurrencies currently available across hundreds of exchanges, it would be almost impossible to catch a coin that's moving without the right arsenal. Crypto scanners work by quickly looking through crypto exchanges for moving indicators like volume, price and technical indicators like RSI.
With a crypto scanner, you can:
Identify where there's the largest price and volume % change on all timeframes
See all RSI overbought/oversold cryptocurrencies
See where MACD crossovers are taking place on various timeframes
Obviously, this is already a great way to save time. You can also set alerts to receive notifications for changes in a specific indicator you're observing.
Cryptocurrency Trade Alerts
Crypto alerts help you identify the right time to purchase or sell crypto assets. They notify you of price actions, technical conditions or economic results that might impact the value of a crypto asset.
Common types of alerts on crypto trades include:
Price alerts will notify you when an asset or the larger market moves by a certain percentage.
Technical indicator alerts will notify you when specific parameters of the technical indicators are met, such as relative strength index (RSI) oversold or overbought.
Economic result alerts send a notification when there are upcoming economic events or news that can trigger a movement in the crypto market, such as investor purchases or interest rate announcements.
Are Crypto Scanners the Real Deal?
Crypto scanners can help take the guesswork out of cryptos, eliminate emotional trading and improve your odds through market real-time data and alerts. Scanning hundreds of exchanges for a hint of movement can be a pain, but crypto scanners can improve your effectiveness in catching movements.
Even so, scanners are just one of the many pieces you must put together to succeed in the cryptocurrency trading puzzle. Always be relentless in identifying tools and opportunities that will give you an edge over the overall market.
Frequently Asked Questions
Are the free versions of Crypto Scanners available?
Yes. You can access multiple crypto scanners without committing to a subscription plan. Unfortunately, this may come at the expense of limited features
Answer Link
Do crypto scanners support ETH/USDT pairs?
Most crypto scanners support ETH/USDT pairs. For instance, Cryptolume supports ETH/USDT pairs for Binance, Binance-US and Coinbase. 
Answer Link