Your checking account can do more than receive deposits and fund purchases. You can find accounts with benefits like free ATM fees, low or no account fees and even the option to earn interest on your checking account balance.
Ready to find an account that can do more? Start with Benzinga's list of the best places to open a checking account for the rundown on the unique benefits available now.
1. Best Checking Account App: Current
Current is a fintech that helps parents and children make smart money choices. It also provides various benefits through its checking account.
Current is a mobile banking solution that helps improve the financial outcomes for people and their unique lives. These accounts are mobile-only with account accessibility only offered through one of the Current mobile apps.
Current doesn't pay any interest on its checking accounts. There are 2 plans available. Basic is free, and Premium is $4.99 per month.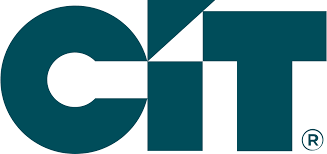 Current APY
0.25% – 1.06%
Minimum balance
No minimum balance
Checking Fees
No monthly maintenance fees
2. Best Bank Checking Account: CIT Bank
CIT is a digital bank that offers eChecking. This standard checking account earns compound interest on your balance. This compound interest is known as an annual percentage yield (APY).
You can open an eChecking account through CIT with as little as $100. You can earn 0.10% APY with under $25,000 in your account. A larger balance will earn you 0.25% APY.
There's no monthly service fee and no online transfer fee with eChecking. You can also get up to $30 in reimbursed external ATM fees each month.
Possible fees include charges for:
Outgoing wire transfers (free if you keep a $25,000 balance)
Overdraft fees
Return deposit items
Stopping a check
Processing legal documents
You may also have to pay for debit card replacements (you get 1 free per year) and international withdrawals.
3. Best Credit Union Checking Account: Alliant Credit Union
Alliant Credit Union's High-Rate Checking account is our pick for the best credit union checking account. Note that credit unions require your membership.
Benefits include 0.25% interest on your balance. There are no service fees if you sign up for paperless statements and make 1 qualifying deposit per month. There's no minimum balance, and you'll have access to over 80,000 free ATMs. Alliant also reimburses up to $20 monthly in out-of-network ATM fees.
Membership with Alliant isn't as limited as some other credit unions. You must be a former or current employee or family member of an employee at an Alliant partner. You may be eligible if you live near its headquarters in Chicago.
Membership is also available for children who work with Foster Care to Success (FC2S). This program helps kids transition from foster care into adulthood with support from scholarships, grants, internships and more.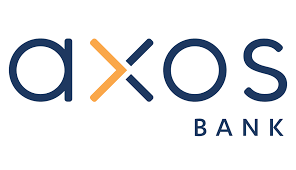 Minimum balance
No minimum balance after opening $50 deposit
4. Best for ATM Fee Reimbursements: Axos Bank
ATM fees add up and paying to withdraw your own money feels unfair. Axos Bank offers some degree of ATM fee reimbursement with all 5 of its personal checking accounts.
Rewards Checking earns up to 1.25% APY and charges no overdraft or insufficient funds fees if you use a debit card all the time and opt for direct deposit.
Essential Checking is a basic account with no monthly fees and no overdraft or insufficient funds fees. It also allows you to receive your paycheck up to 2 days early.
CashBack Checking gives you 1% cashback on debit card purchases when you maintain an average daily balance over $1,500. Rewards, Essential and CashBank Checking all include unlimited domestic ATM fee reimbursement.
The Golden Checking account is restricted to those 55 and up. You can earn 0.20% APY and get reimbursed up to $8 in domestic ATM fees. The accounts provide unlimited checks. There is no minimum balance or monthly fee.
First Checking is attached to a parental account for teens aged 13 to 17. This account earns 0.25% APY. There is no monthly fee or overdraft charges. First Checking aims to give kids a banking and money management head start with the peace of mind of a joint account.

Checking Fees
Starts at $10
5. Best for Small Business Owners: NorthOne
NorthOne is an online-only bank designed specifically for small businesses, freelancers and startups. It gives special attention to the needs of small business owners and builds solutions into its checking accounts.
Small businesses banking with NorthOne benefit from the following features:
Fully-mobile banking, including cash deposits using your NorthOne Mastercard debit card at ATMs nationwide
24/7 human support via an in-app chat, scheduled call or email
Cash flow tracking for revenue coming in and expenses going out
Built-in accounting and bookkeeping features
NorthOne's accounting options let you create subaccounts to save for expenses like taxes. You can also manage receipts and sort purchases into labeled categories.
Monthly fees are on a sliding scale. Each account option is set up for a specific number of transactions each month. A Starter account is $10 per month for up to 20 transactions.
Growth and Rocket Ship accounts are offered as your business grows. Growth is $20 per month for 21 to 45 transactions and Rocket Ship is $50 per month for 46 transactions and up.

6. Best for Budgeting: Simple
Simple offers online checking accounts and other personal finance products. It strives to simplify finance management with its intuitive app that integrates budgeting into banking.
The basic Simple checking account is free. It includes a debit card, checks, mobile deposit, fee-free ATMs along with access to the Simple budgeting tools.
Simple's budgeting tools include:
An automated expense tracker
A savings tool to set aside money for your goals
A Safe-to-Spend budget tracker that analyzes potential purchases
An analytics tool to track your spending habits and cash flow
You can also upgrade to a High-Yield Account to earn interest and use Simple's advanced budgeting and savings tools.

7. Best Rewards Checking Accounts: Radius Bank
Radius Bank is an online bank with 2 interest-earning and cashback checking accounts: Rewards Checking and Superhero Checking.
Both accounts earn interest after a certain balance. There are no monthly fees and you only need $100 to open an account. Both are free to use with a few requirements like signing up for paperless statements.
Rewards Checking also offers 1% cashback. Superhero Checking matches your interest and donates it to the March of Dimes. Radius donates up to 1% of Superhero Checking debit card purchases to the organization as well.
Find the Right Checking Account
Consider which features are most important to you before you select a checking account. You can find a bank or credit union to match your preferences.
Start with our recommended institutions to get started today.
Frequently Asked Questions
Is the money in my checking account insured?
Yes. The Federal Deposit Insurance Agency (FDIC) has insured all bank deposit accounts since 1933. Individual accounts are insured up to $250,000.
Answer Link
What is the minimum deposit to open a checking account?
It depends on institution requirements. Many banks require as little as $25 to open a checking account. Some banks don't require a minimum opening deposit but do require that you make a deposit within a certain period of time.
Answer Link
Hire a Pro: Compare Financial Advisors In Your Area
Finding the right financial advisor that fits your needs doesn't have to be hard. SmartAsset's free tool matches you with fiduciary financial advisors in your area in 5 minutes. Each advisor has been vetted by SmartAsset and is legally bound to act in your best interests. If you're ready to be matched with local advisors that will help you achieve your financial goals, get started now.