Variety may be the spice of life, but unlimited choices can hold up important decision making. Online and brick-and-mortar bank choices are plentiful in the U.S. and finding the right bank can be overwhelming because of endless possibilities. Start with Benzinga's list of some of the best banks in the U.S. to narrow the list so you can easily make a decision.
Best Banks: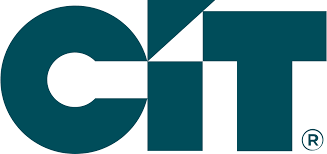 Current APY
0.25% – 1.06%
Minimum balance
No minimum balance
Checking Fees
No monthly maintenance fees
Best for Socially Responsible Banking: CIT Bank
CIT Bank has been in operation for over 100 years. It's proven itself adaptable to the changing needs and values of its customers. CIT is now an online bank that attends to personal, business and commercial financial needs.
You may like CIT Bank if you want your deposits to help fund noble causes. The bank prides itself on being a socially responsible institution. It focuses heavily on diversity and environmental responsibility.
Some notable contributions are partnerships with One Tree Planted for reforestation after California wildfires and Operation HOPE, which provides resources to small women-owned businesses. CIT also recently formed the Executive Diversity Council, a roster of company leaders who improve company-wide inclusion.
CIT offers the following personal banking accounts:
Savings Builder: 1.10% to 1.45% APY
Premier High Yield Savings: 1.25% APY
Money Market: 1.55% APY
eChecking: 0.10% to 0.25% APY
Various CDs available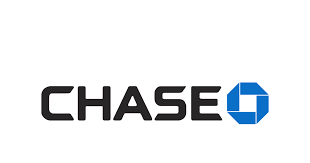 Minimum balance
No minimum balance required
Checking Fees
$0 to $25 monthly depending on your balance
Disclosure
*We won't charge an overdraft fee if you are overdrawn $50 or less at the end of the business day.  Chase may pay, for a $34 fee, overdraft transactions at our discretion based on your account history, deposits and  transaction amount. If you've enrolled in  Debit Card Coverage, everyday debit card purchases like groceries,  may be approved at our discretion when you don't have enough money in your account.
Best Online Banking Suite: Chase Bank
Chase Bank is a top choice for accessibility, a broad spectrum of financial services and substantial rewards programs.
Chase's intuitive mobile banking lets you do all your banking with the Chase website or app.
Chase serves both individuals and businesses with bank accounts, lending, investments and financial planning. Chase also offers relationship bonuses and rates if you have multiple linked Chase accounts.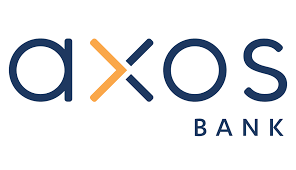 Minimum balance
No minimum balance after opening $50 deposit
Best Checking Accounts: Axos Bank
Axos Bank is an online bank with an impressive selection of personal checking accounts.
The most popular account is Rewards Checking. It offers users up to 1.00% APY with no overdraft or nonsufficient funds fees.
You don't need to keep a minimum balance and signing up online is easy. Plus, when you use the promo code "Holidays" during registration, you get a $100 bonus. Sign up by 11/30/21 and complete $1500 of direct deposits in the first 60 days the account is open to receive your $100 gift.
Axos offers personal banking clients savings, money market accounts and CDs in addition to loans and investments. Axos also handles small business and commercial banking and lending needs.
Axos Bank Checking Accounts
| Account | Rate | Minimum Balance |
| --- | --- | --- |
| Essential Checking | N/A | N/A |
| Rewards Checking | 1.25% APY | N/A |
| CashBack Checking | 1% cashback | $1,500 |
| Golden Checking (ages 55+) | 0.20% | N/A |
| First Checking (ages 13-17) | 0.25% | N/A |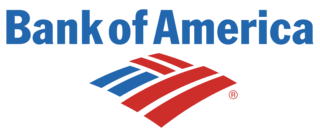 Current APY
0.01% to 0.06%
Checking Fees
$0 to $25 but can be waived
Best Credit Card Selection: Bank of America
Bank of America operates globally with individual, small- to mid-sized businesses and corporate customers. Financial services include banking, investing, loans, asset management, wealth planning and other types of financial management.
Bank of America also offers an array of credit cards. There are over 20 options to choose from.
The 3 most popular are the Bank of America Cash Rewards card, the Bank of America Travel Rewards card and the Bank of America Premium Rewards card. All Bank of America credit cards have an introductory 0% APR that expires after 15 months and rises to 14.99% to 22.99%.
You can switch your Bank of America checking account between 3 tiers:
Advantage Safe Balance
Advantage Plus
Advantage Relationship
Bank of America also offers the Advantage Savings account. You need a $100 minimum deposit to open the account. The $8 monthly fee is waived for new clients.
You must keep a $500 minimum daily balance, enroll in Preferred Rewards or link a checking account to avoid the monthly fee. This account has a 0.01% to 0.06% APY depending on your balance. You can also earn cash back.

Current APY
Premium Checking: 0.05%
Minimum balance
$4,000 balance to waive $19 service fee
Best for Small Businesses: BBVA
The Small Business Administration (SBA) recognizes BBVA as 1 of the top lenders for small businesses. You can choose between small business lines of credit, business term loans, commercial real estate loans and SBA loans.
You can also look to BBVA for your financial processing needs. It's the only financial institution in the United States that owns its own central processing system. The system markets to small businesses as BaaS or banking as a service. You can use this system to power your in-house financial services.
BBVA has several checking and savings accounts for personal banking needs. Simple Cash Back is a feature available with any BBVA account with an accompanying debit card. BBVA partners with merchants that align with your spending habits. If you activate an offer from a merchant and spend with them, you'll receive discounts, deals or cashback rewards.
This feature is also available for BBVA credit cards. All of BBVA's personal banking accounts are manageable through online banking.

Best for Fee-Free Banking: Capital One
Capital One won't charge you any fees for any of its personal banking accounts — an exception among large banks. Its 360 Performance Savings is a high-yield savings account that earns you 1.5% APY. Capital One's no-fee structure lets all your money go toward growing your balance.
Other 360 services are checking, CDs, IRA savings and IRA CDs. Several credit cards are available, including some for borrowers rebuilding credit. There are also a few rewards and cashback options.
It offers top-notch digital banking capabilities and the award-winning mobile app acts as a money and credit management tool.

Checking Fees
Starts at $10
Best for Freelancers: NorthOne
NorthOne is a digital bank built for small businesses, freelancers, and startups.
With mobile banking at users' fingertips, NorthOne is helping users save time and money, with features such as mobile banking, simple payments, dedicated tax accounts and cashflow reporting, among others, all using an FDIC-insured account in a less than 3 minute set up.
NorthOne ensures a seamless mobile banking experience to keep users moving all while using the latest biometric security features keeping cash and information safe and private.
Frequently Asked Questions
Q: What is the difference between a bank and a credit union?
A: The main difference is that a bank is shareholder-owned and a credit union is owned by members. Credit unions may restrict membership to certain individuals from a community. A bank usually accepts members of the general public. Banks also often offer more comprehensive online capabilities, more branches and a larger range of financial products.
Q: What is online banking?
A: Online banking refers to conducting a range of financial activities digitally rather than at a physical branch or by phone. Some banks offer all financial services online or through a smartphone app.
Q: What do I need to open a bank account?
A: You need some form of government-issued photo identification along with other identifying information like your Social Security number. You may also need enough funds for a minimum deposit. Some banks may ask for more documentation. Check with a local branch or the bank's website for details.
Choose the Best Bank for You
Start with our recommendations to find comprehensive banking services with the convenience of nationwide branches and online capabilities.
Banks are FDIC-insured so your deposits are federally protected up to $250,000. Most banks offer easy access to customer service to help you with any issues you may encounter.
Don't be overwhelmed by the choices — weigh your options and choose the best bank for you today.
Methodology
To determine the best banks around the United States, Benzinga analyzed over 100 banks and financial institutions. We gave weight to banks with at least 1,000 branches in at least 20 states. We also gave greater rankings to banks which offered the following: checking and savings accounts, online banking, personal loans, mortgages, educational resources and a mobile app.
Hire a Pro: Compare Financial Advisors In Your Area
Finding the right financial advisor that fits your needs doesn't have to be hard. SmartAsset's free tool matches you with fiduciary financial advisors in your area in 5 minutes. Each advisor has been vetted by SmartAsset and is legally bound to act in your best interests. If you're ready to be matched with local advisors that will help you achieve your financial goals, get started now.