Bitcoin Will Reach $1 Million Per Coin, Says Social Capital Founder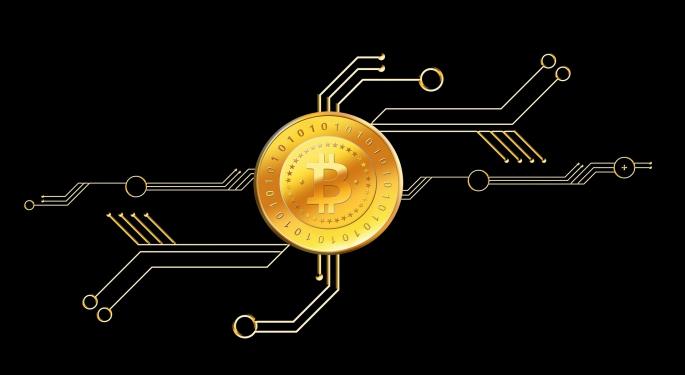 As bitcoin mania continues to grow, Cboe Global Markets Inc (NASDAQ: CBOE)'s website crashed after the digital currency began trading on the futures exchange over the weekend.
The Experts
Social Capital's Chamath Palihapitiya and Bill Baruch, senior market strategist at iiTRADER.
Palihapitiya: Path To $1 Million
Palihapitiya, an early bitcoin investor, thinks the price of the digital currency will ultimately reach $1 million per coin, he said as a guest on CNBC's "Squawk Box" segment Tuesday. Several years ago, Palihapitiya and two other unnamed but well-known Silicon Valley figures owned almost 5 percent of the entire bitcoin float between them, he said. His logic for owning bitcoin at around $100 was simple: there's plentiful asymmetrical upside with very little downside.
But as bitcoin continues to trade above $15,000, Palihapitiya said his view hasn't changed much, and the analyst said he still believes there's asymmetrical upside. The downside is naturally a lot bigger at this point, so Palihapitiya recommends investors allocate a mere 1 percent of their net worth to bitcoin — even an investor that only has $100 to put away.
At its core, bitcoin's purpose hasn't changed at all, the venture capitalist said. Bitcoin "has no real utility" other than being a "fantastic hedge and store of value against autocratic regimes and banking infrastructures that we know [are] corrosive to how the world needs to work properly," Palihapitiya said.
In other words, bitcoin is among the few if only tools that gives investors the ability to invest in an asset that isn't "correlated to the people and infrastructure that made those [central bank policy] decisions that we the people were not a part of fundamentally," he said.
Finally, the investor offered his outlook for bitcoin's price which includes: $100,000 in three to four years and $1 million in the next 20 years.
Related Link: The Most Important Week In The History Of Bitcoin
Baruch: Gold Over Bitcoin
Some investors are opening up to the concept that bitcoin is the new gold, implying there is no need for gold anymore. But these investors are wrong, Baruch said during a recent CNBC "Trading Nation" segment.
Gold prices have certainly been under pressure as of late, and it's lost around 8 percent of its value since September, Baruch said. But at the same time, gold is still up 8 percent this year and at its peak was higher by 18 percent.
"Into the first week of December, speculative longs clung to gold at a ratio of 20x the shorts," he said. "Last week it broke below the 200-day moving average and washed the long position by 33 percent. This signals a rebalancing [of] the market that paves the way for a buying opportunity."
From 8-9 a.m. Dec. 19, Benzinga's PreMarket Prep show will devote its entire broadcast to the fascinating new topic of cryptocurrency. The podcast will include background information and the upcoming changes in the marketplace that will have a long-term impact on bitcoin's true value.
View Comments and Join the Discussion!
Posted-In: Bill Baruch Bitcoin bitcoin futures Chamath PalihapitiyaCommodities Forex Markets Media Best of Benzinga