Meet FutureFuel, The Company That 'Exists To Crush Student Debt'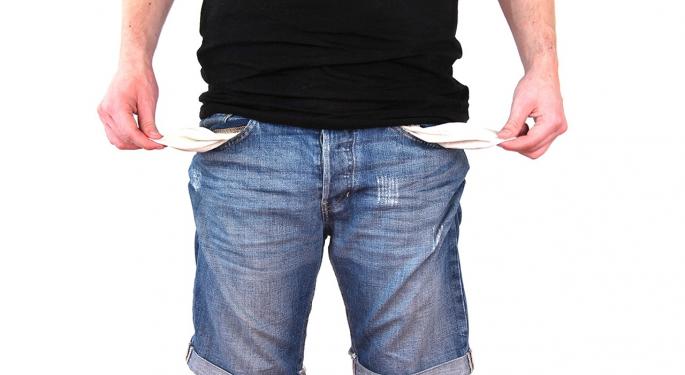 The average 2016 graduate drags about $37,000 in student loan debt, and FutureFuel isn't content to watch idly.
"We exist to crush student debt, simply put, to crush it," Founder and CEO Laurel Taylor said Friday on CNBC.
The business-to-business-to-consumer, software-as-a-service (SaaS) platform transfers funds and administers student loan repayments as employee benefits. Each month, employers can contribute between $200 and $1,500 to diminish student debt in addition to their workers' base salaries.
The concept has earned validation from financial technology peers, who voted it as a Benzinga Fintech Award winner in the category of education and personal finance.
See Also: Your 2017 Benzinga Fintech Award Winners
The Crucial Disconnect
"There is a critical disconnect between the benefits employers are offering today and the desperate needs of our emerging workforce, which are student debt, even before the 401K," Taylor said.
The impact is twofold. College graduates receive help from their employers to pay off loans, while companies participating in the program leverage the benefit to attract and retain top talent.
"The idea is it's another benefit, so when companies are looking to differentiate themselves, it's another benefit," Jason Raznick, CEO and co-founder of Benzinga, said on CNBC.
About 4 percent of employers presently contribute to student debt repayment, which Taylor said is "a new normal." She anticipates the participant field to expand to 40 percent in the near future. Assurance and FeatureX are just two of many FutureFuel partners, which span various industries from healthcare and technology to travel and retail.
While employers are not presently eligible for tax incentives to offer loan benefits, Congress is considering legislation to extend financial breaks in the future, which Taylor hopes will bolster the platform long-term.
"They built a great product to solve the problems of student loans for people, and we celebrate innovation in fintech, and this company is on the cutting edge," Raznick said.
View Comments and Join the Discussion!
Posted-In: Benzinga Fintech Awards CNBC FutureFuelFintech Education Media Personal Finance General Best of Benzinga