Sears CEO Eddie Lampert Says Using The Word Bankruptcy Is 'Very Unfair For Us'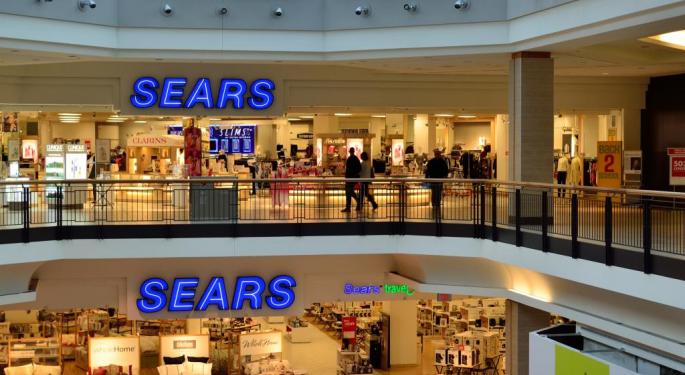 There are many words to describe Sears Holdings Corp (NASDAQ: SHLD) current state of business: troubled, struggling, cash-strapped, unpopular. But don't use the coveted 'b' word to describe the business as it isn't going bankrupt, at least according to CEO Eddie Lampert.
"It makes it very unfair for us, and it's a very uneven playing field for us," Lampert said during the company's annual general meeting on Tuesday.
The only reason why "bankruptcy" is being used so often is due to a new Securities and Exchange Commission rule, which required the retailer to disclose to the public it has "substantial doubt" about its "ability to continue as a going concern" but no specific mention of bankruptcy.
Lampert said anytime the word bankruptcy is used in a media report the reader "doesn't get past that word."
Given the unfair and uneven playing field, Lampert exclaimed that the entire management team is "fighting like hell" to bring in the necessary changes to better stand up against its bigger, but not necessarily better, retail rivals.
In fact, Lampert believes that in some aspects of where the retail landscape is heading, Sears is better positioned than J C Penney Company Inc (NYSE: JCP), Macy's Inc (NYSE: M) and even Target Corporation (NYSE: TGT).
Sears should have sufficient cash to fund its operating losses until at least the end of the year. Moody's analyst Christina Boni told CNBC the company is sitting on $13.2 billion in total liabilities and no short-term borrowings, but it will see more meaningful levels of debt mature throughout 2018.
See Also:
4 Crazy Wall Street Stories That Hollywood Should Pounce On
Eddie Lampert Holds $370 Million Of Sears And Isn't Selling
Image: By Raysonho @ Open Grid Scheduler / Grid Engine (Own work) [CC0], via Wikimedia
Posted-In: CNBC Eddie Lampert retailers searsRetail Sales Events Media Best of Benzinga
View Comments and Join the Discussion!