Sun Microsystems' CEO: White House 'Waterboarding' Ended With Trump Election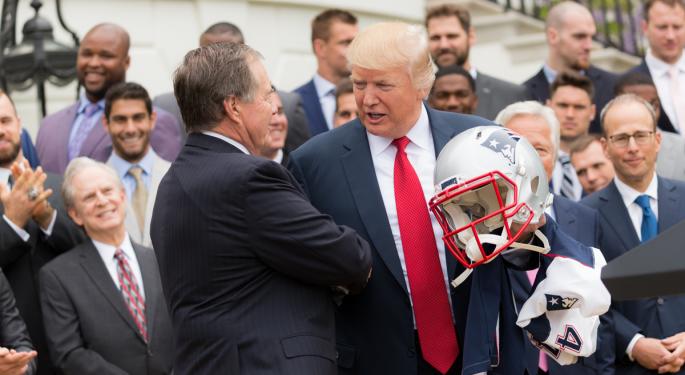 President Donald Trump received what could be considered one his biggest endorsements from Silicon Valley, home to some of the most outspoken against Trump.
Speaking as a guest on CNBC's "Squawk Box" segment Wednesday, Sun Microsystems former CEO Scott McNealy said the president is a welcome change from the Obama administration.
McNealy said he is in contact with many CEOs, including an un-named CEO of a "Fortune 20-type" company, and they all have the same message: The Obama administration has been "waterboarding" the business community for eight years — and the metaphorical torture suddenly stopped right after Trump's election win.
Trump Ends Business Torture
"The regulations are coming down," McNealy emphasized. "The attacks from the government are coming down."
McNealy, a self-described believer in personal liberty, small government and free-market competition, initially supported Carly Fiorina during the Republican primaries. But after Fiorina dropped out of the race, he referred to Trump as a "wild-card," although he maintained a view that the "worst CEO is a thousand times better than the best politician in this job" — a view he reiterated Wednesday.
McNealy emphasized that the government sector is run like a monopoly with high levels of corruption and low innovation, so perhaps a CEO can turn this around. In addition, he stressed that every job the public sector creates essentially takes one job out of the private sector.
"Without the private sector being strong, you lose your personal liberties and freedoms," McNealy added. "If you don't have financial liberties and freedoms, you going to lose your personal liberties and freedoms."
Related Links:
One Of The Top Ranked Financial Advisers Thinks Stocks Can Rise 50% - But Don't Call It A 'Trump Rally'
Trump Administration Expected To Propose 15% Corporate Tax Rate
________
Image Credit: By The White House - https://www.whitehouse.gov/blog/2017/04/20/president-trump-welcomes-new-england-patriots-white-house, Public Domain, via Wikimedia Commons
View Comments and Join the Discussion!
Posted-In: Carly Fiorina CNBC Donald Trump Scott McNealyPolitics Markets Media General Best of Benzinga