Dennis Gartman On Why Volatility Isn't A Measure Of Bullishness Or Bearishness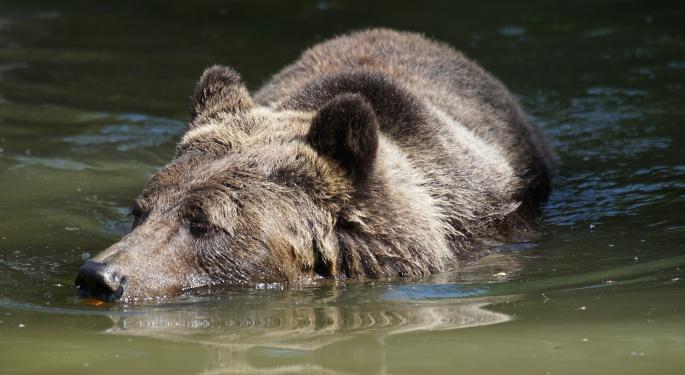 The concept of the Volatility Index, also known as the fear index, is simple: when investors are worried about the future direction of the stock market the index moves higher. On the other hand, the index moves lower when investors are confident on the market's direction.
So why is it that the Volatility Index soared nearly 20 percent on Monday and Tuesday but wasn't followed by a notable selloff in the equity market? Dennis Gartman attempted to answer this question Wednesday.
Speaking to CNBC, Gartman acknowledged it remains a mystery why the Volatility Index has historically rallied only during a bearish market. After all, isn't a 1 percent move up as volatile as a 1 percent move down?
Gartman said that perhaps it's now more clear to the market that "volatility should only become a measure of volatility" and not an indication of the market's bullishness or bearishness. In other words, investors and the index itself is now "beginning to understand you can have volatility in both directions."
Gartman emphasized the fact that the bull market remains in full force after an eight-year run although its getting "rather old in the tooth." Also, ongoing geopolitical tensions are "very much disturbing" and the market could be pricing this in given the Volatility Index's 17 percent gains during the first trading sessions of the week.
See Also:
'50 Cent' Trader Has Been Hoarding VIX Call Options Since December
View Comments and Join the Discussion!
Posted-In: CNBC Dennis Gartman Fear Index volatility indexPsychology Markets Media General Best of Benzinga