'50 Cent' Trader Has Been Hoarding VIX Call Options Since December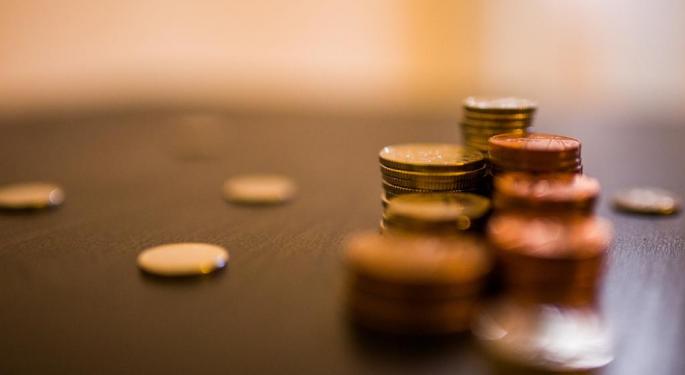 The Volatility Index, also known as the "fear index," tends to do as its nickname suggests and move higher in an environment where investors are less bullish.
According to a CNBC report, a trader has been hoarding call options on the Volatility Index since December. These call options will likely yield a return for the investor when the index moves higher. But since December, the trader, likely a large institutional firm, has lost $75 million so far out of a total $90 million investment.
Pravit Chintawongvanich, head of risk strategy at Macro Risk Advisors, is credited with identifying the unusual activity. He explained on CNBC that nearly every single day since last December, a large trader bought 50,000 call options on the volatility index worth $0.50.
Chintawongvanich noted the large trader will buy option chains of different strike prices or time duration and simply picks an option worth $0.50. An estimated $55 million worth of the options purchased has already expired worthless.
$90 Million Could Be Pocket Change
Chintawongvanich went on to note that an asset manager or hedge fund with exposure in the billions of dollars could be buying the call options merely as a hedge. After all, $400 million a year could be a small price to pay to protect a portfolio worth many billions of dollars.
It's likely the portfolio managers decided last December they will spend a certain amount of money on hedging their holdings every day and are merely following a preconceived plan.
But what if it really is a trader making a huge bet? In this case, Chintawongvanich pointed out that they would need a huge spike in volatility just to recap the $75 million in losses so far. Moreover, many investors and experts expected the Trump presidency to bring in a surge in volatility, but the opposite has turned out to be true, which likely implies there are few events that could push the volatility index high enough for a trader to earn a profit.
See Also:
Attention, Investors: Now Is The Time To Start Panicking
View Comments and Join the Discussion!
Posted-In: 50 Cent CNBC Fear Index Pravit Chintawongvanich tradersOptions Markets Media Best of Benzinga