Rise Of The Machines: BlackRock Turns To Robots To Pick Stocks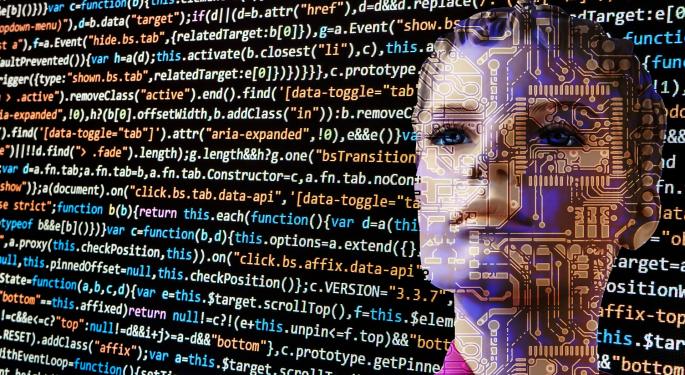 Many futurists believe robots and machines will eliminate many minimum wage jobs, but reports now suggest robots could take over high paying jobs as well.
According to CNBC's Leslie Picker, BlackRock, Inc. (NYSE: BLK) is looking to overhaul a big part of its active management strategy.
The world's largest asset manager, with trillions of dollars under management, is looking to combine its traditional investing methods and analysis with technology and data sciences which will cut fees in half.
Picker said the changes come at a time when clients at BlackRock and other competing firms are frustrated with the high fees and investments that generated sub-par results, especially compared to much cheaper exchange traded funds.
While BlackRock is a notable player in the ETF market with around $1 trillion in assets, active equity investing still contributes 16 percent of the firm's overall revenue.
Bring In The Machines
BlackRock will now invest in data-mining techniques to select stocks. As a result, more than 40 employees will be laid off, including portfolio managers. Picker said BlackRock hasn't disclosed if it will be hiring new fund managers to help program and manage the new machines which combines quantitative strategies along with data sciences, fundamental stock picking.
BlackRock is also introducing a new feature called "Advantage Products," which gives retail investors access to its quantitative investment team.
See Also:
CEO Of A Recruiting Firm Says His Son 'Sure As Heck Isn't Worth $15 An Hour'
Posted-In: Asset Manager Blackrock CNBC CNBCNews Tech Media ETFs Best of Benzinga
View Comments and Join the Discussion!