CEO Of A Recruiting Firm Says His Son 'Sure As Heck Isn't Worth $15 An Hour'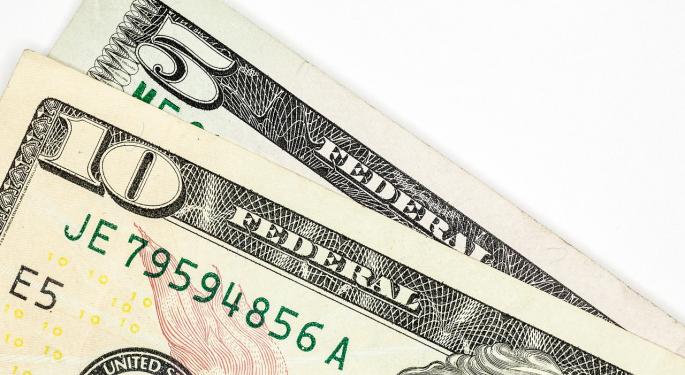 The push for a mandated $15 an hour national wage may have gathered momentum this year as 20 states introduced a hike in their respective minimum wages.
While a $15 an hour guest on CNBC's "Squawk Box" to offer his take on the $15 minimum wage debate.
Put bluntly, Gimbel said that his 17-year-old son "sure as heck isn't worth $15 an hour."
He expanded that minimum wage hikes will merely hurt Main Street, including mom-and-pop stores in downtown suburbia. The large corporations won't feel the same impact to their bottom line, as they can absorb the increase in labor costs to their cost of doing business.
Gimbel continued that the minimum wage debate remains an "interesting dilemma" and the one problem that the Trump administration won't be able to tackle.
Case In Point
For instance, Houman Salem, the founder and CEO of California-based apparel company called ARGYLE Haus of Apparel, wrote in an op-ed published by the Los Angeles Time arguing the state's proposed $15 minimum wage by 2022 leaves him with no option but to relocate his business outside of the state.
"When the $15 minimum wage is fully phased in, my company would be losing in excess of $200,000 a year (and far more if my workforce grows as anticipated)," he wrote. "That may be a drop in the bucket for large corporations, but a small business cannot absorb such losses. I could try to charge more to offset that cost, but my customers —the companies that are looking for someone to produce their clothing line — wouldn't pay it. The result would be layoffs."
Posted-In: $15 An Hour CNBCPolitics Topics Top Stories Economics Media General Best of Benzinga
View Comments and Join the Discussion!