How Elon Musk Saved Tesla From Getting Acquired By Google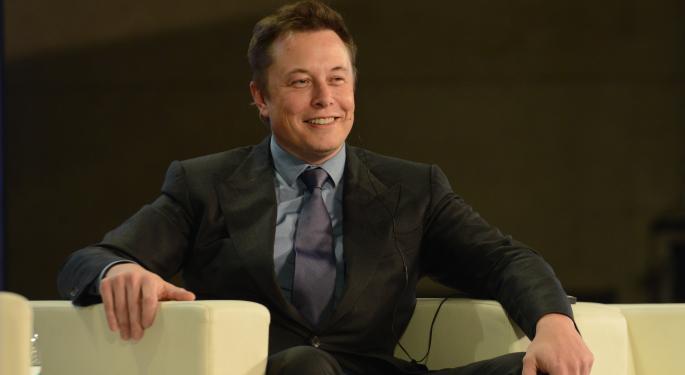 Bloomberg's Ashlee Vance new book "Elon Musk: Tesla, SpaceX, and the Quest for a Fantastic Future," due for release on May 19, has created quite a stir. In the book Vance reveals how Google Inc (NASDAQ: GOOGL) (NASDAQ: GOOG) was about to acquire Tesla Motors Inc (NASDAQ: TSLA) in a $6 billion deal in 2013.
Vance was on Bloomberg TV Monday to discuss this deal that never happened.
Lined Up Customers
"It got pretty serious. I mean Tesla had been, it was in that interesting spot. It had gotten some really good reviews on the Model S that had been out for about six months, but there were all these customers who were lined up," Vance said.
Related Link: Analyst Doesn't 'Put Much Faith' Into Google-Tesla M&A Report, Thinks Google Has Other Plans
"They were in line to buy the car and they offered to do these pre-sales, but they weren't committing to doing the sales and Tesla was running out of money and Elon had to come up with a plan to save the company just in case it went under."
Punishing The Company
On how Elon Musk turned the company around Vance said, "There were the early adopters who sort of wanted a computer on wheels and they were out there buying the car. The rest of the people were waiting on the sidelines a bit and some of the early Model S's had glitches with the door handles or the windshieldswipers sort of working out the kinks."
Related Link: How Can You Be As Great As Elon Musk, Bill Gates & Steve Jobs?
"And so, I think people were also sort of waiting for new colors and new software updates and so this is what really was kind of punishing the company and when Elon found out about it, I think the executives had tried to not let Elon know exactly how severe it was for a little while and when he found out he sort of turned the whole company around and sold these cars," Vance concluded.
Posted-In: Ashlee Vance Bloomberg Elon MuskCNBC Media Best of Benzinga
View Comments and Join the Discussion!