Why Biogen Shares Soared Today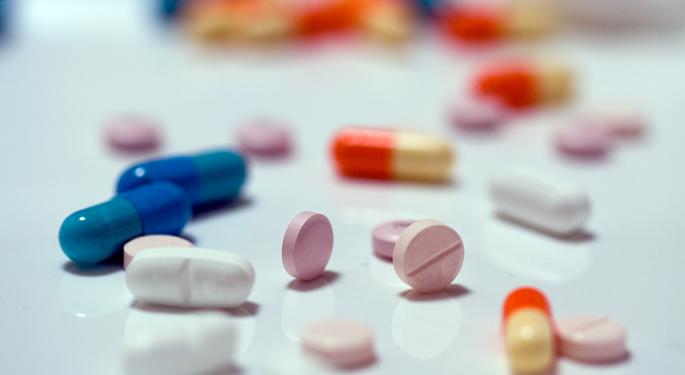 Shares of Biogen Idec Inc (NASDAQ: BIIB) opened strong Tuesday, making a high of $336.65, and have held up pretty well. The reason for this sudden uptick is the company announcing that its experimental Alzheimer's drug has shown promise in early studies.
Jim Cramer recently discussed the stock on CNBC and also elaborated on why he likes the stock so much.
"Biogen is just a fabulous company, never rests on its laurels," Cramer said. "I think Meg is fantastic, I can't wait to hear what they are saying this morning."
Biogen shares traded recently at $324.52, up 5.4 percent.
Related Link: Could This Biotech Stock Fall Even Further?
In an article on CNBC, Meg Tirrell wrote, "Biogen's drug, BIIB037, aims to slow the progression of Alzheimer's by binding to buildups known as amyloid plaques and clearing them from the brain. The company said Tuesday that the interim analysis showed the drug reduced amyloid levels in the brain in both a dose- and time-dependent fashion."
Biogen Idec Inc. - Stock Price and Volume | FindTheBest
Tirrell also quoted Biogen's head of research and development, Doug Williams, saying that, "The drug also showed a positive effect on cognition after 54 weeks in the study," in a presentation he gave at Deutsche Bank's BioFEST conference in Boston, Massachusetts.
"Look that AVNR deal, that is about Alzheimer's too that potential blockbuster, a Japanese company bought them. So this is the next frontier and I think people have to recognize that there is actual progress being made for Alzheimer's. Current drugs are a question mark, new drugs maybe they really get it at the plaque," Cramer added.
Posted-In: CNBC Meg Tirrell Jim CramerHealth Care Media General Best of Benzinga
View Comments and Join the Discussion!