Dropbox Continues Its March Towards An IPO, With Carousel Launch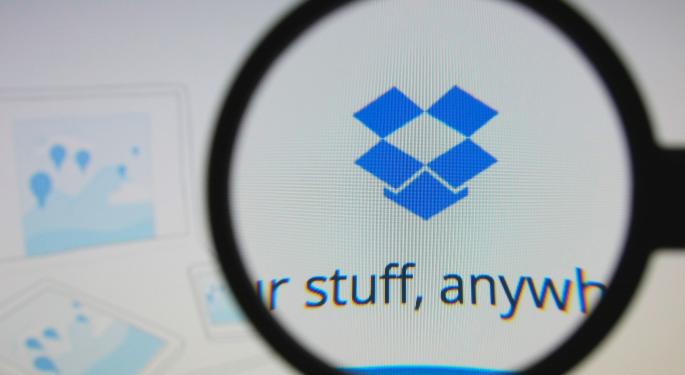 Privately-owned Dropbox isn't on the stock exchanges, yet.
But with each new move, the company seems to be heading in the direction of an initial public offering.
Most recently it unveiled Carousel, a product designed to store and manage your photos and videos. The app incorporates features from Snapjoy, which Dropbox acquired in 2012. The Carousel launch seemed to be an attempt by Dropbox to add to its revenue stream, by diversifying its product lineup.
Diversification often precedes an initial public offering, which Dropbox was rumored to be considering for sometime in 2014. At the end of March, Dropbox reportedly secured a line of credit from bank lenders for $500 million, possibly more.
Related: Look Out Amazon & Microsoft – Google's Having a Cloud Storage Fire Sale!
Emerging techs, prior to going public, often seek a line of credit as a precursor to an IPO offering. The credit line often serves as a sign the company has matured, and is ready for the big leap.
Twitter, for example, obtained a $1 billion line of credit about a month before it went public. Another big tech company, Facebook, secured an $8 billion bridge loan and a line of credit as part of its pre-IPO maneuvering.
According to Bloomberg, Dropbox was once the most celebrated startup in Silicon Valley. The fact the company has 275 million users is impressive, but Dropbox is not without competition.
Another startup, Box, recently filed for an IPO and said it planned to raise $250 million. Others, including Google (NASDAQ: GOOG), Apple (NASDAQ: AAPL), and Microsoft (NASDAQ: MSFT) all offer cloud storage tools.
Dropbox founder Drew Houston, however, said that only his company knew how to synchronize files across multiple devices. Google, Microsoft and Apple, Houston said, all lock users into their devices and apps.
Dropbox, on the other hand, would allow a user to make changes to a file on a laptop running Windows, update that file on an iPhone and review it on a tablet powered by Google's Android OS.
The addition of Carousel, which Houston called "Chapter 2" of the Dropbox master plan, plus an expanded rollout of email tool, Mailbox, would allow customers access to a virtual suite of applications making Dropbox much more than just a cloud repository.
All that is important to the success of an expected IPO. A company that offered cloud storage alone would not last long given the competition.
At the time of this writing, Jim Probasco had no position in any mentioned securities.
View Comments and Join the Discussion!
Posted-In: Android AppleNews Rumors IPOs Events Tech Media Best of Benzinga