Barron's Recap: More From The 2014 Roundtable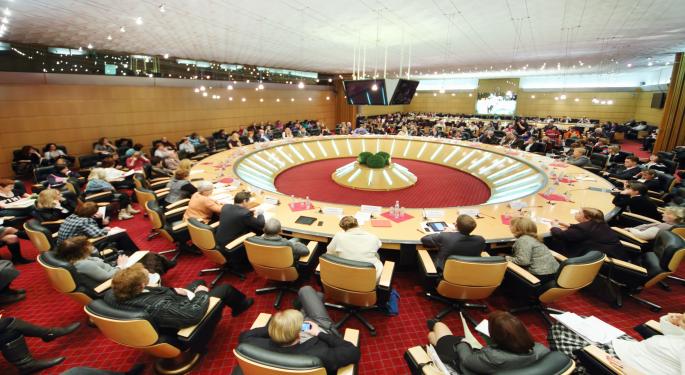 This weekend in Barron's online: part two of the 2014 Barron's Roundtable, the mood at Davos, companies shortchanging investors with share buybacks, as well as the prospects for Hyundai, AZZ, Urban Outfitters and more.
Cover Story
"Shaking Things Up" by Lauren R. Rublin.
"Sometimes, you need to study the forest, and sometimes you need to examine the trees," begins this week's cover story in Barron's. "The most successful investors will give equal attention to both."
In the second installment of coverage of the 2014 Barron's Roundtable, members of the roundtable say they expect macroeconomic forces and policy moves, such as the Federal Reserve ending its bond-buying program, to exert the primary influence on security selection and performance in 2014.
The roundtable panelists are active money managers and include the likes of Bill Gross of Pimco and Marc Faber of the Gloom, Boom and Doom Report. See what all 10 participants had to say about the oil forecasts for 2014, problems in China and Hong Kong, prospects for India and Vietnam, opportunities in the time-share industry, recommendations for emerging markets and much more. The panelists also offer some specific investment picks for 2014. And the article again includes report cards for how the panelist's picks for 2013 fared.
See also: Is It Time To Worry Again?
Feature Stories
"Hyundai: Ready to Roll Again" by Reshma Kapadia discusses how, after years of speeding down an open road, Hyundai Motor has hit a bumpy stretch, but a new lineup and the ability to build more vehicles can propel the Korean car maker back into the fast lane.
Jonathan Buck's "The Talk of Davos" suggests that politicians and corporate executives at the World Economic Forum were more upbeat this year than in recent years. Yet they all agree there is much more work to be done.
In "Hey, Big Spender!" Jack Hough points out that companies shortchange investors when they buy back pricey shares. They would better serve investors by dolling out bigger dividends instead. See who some of the worst offenders are.
Utility infrastructure maker AZZ (NYSE: AZZ) was hurt by weak spending, as customers deferred maintenance, says David Englander's "Powering Up at AZZ." See how that could change this year and shares could rise nearly 20 percent.
"Too Big to Ignore" by Michael Shari profiles Symphony Financial Partners, which pioneered activist investing in small Japanese companies. The founders of the Asia-based asset manager explain how they have produced such large returns.
In Sandra Ward's "Grab This Post-Holiday Markdown," the case is made that weak sales at Urban Outfitters (NASDAQ: URBN) overlooks the strength of its other retail chains. See why shares could gain up to 30 percent in 2014.
A soon-to-retire chemist from Long Island was the top scorer in Barron's 2013 financial forecasting quiz, as revealed in "And the Winner Is …" by Andrew Bary. The winner topped more than 1,400 entrants in the 13th annual contest.
"Fastest Gun in the East" by Dyan Machan turns the CEO spotlight on Tadashi Yanai, founder of Japan's Fast Retailing clothing chain. He has had huge success in his homeland, and now Yanai is trying to replicate it globally.
Vito J. Racanelli's "Dow Slides 3.5% in a Global Retreat From Risk" points out that worries about slowing growth in China have rippled around the world, disturbing currencies and sinking stocks last week. In addition, geopolitical fears are on the rise.
"What's the Matter With New York?" is an editorial commentary by Thomas G. Donlan in which he states that Mayor Bill de Blasio has a vision of government that will turn back the clock.
See also: What Will January Tell Us About Stocks This Year?
Columns
Columns in this weekend's Barron's discuss:
The trouble in China's shadow banking system
Mergers and acquisitions as a growth strategy
Finding stocks that are market leaders
The bipartisan appeal of hedge funds
The danger in specialized ETFs
Playing politics with the SEC
IQT's lucky 13 portfolio of dividend payers
Keep up with all the latest breaking news and trading ideas by following us on Twitter.
Posted-In: AZZ Barron's Hyundai Urban Outfitters World Economic Forum Barron'sMedia Best of Benzinga
View Comments and Join the Discussion!