Infographic: Blockchain Technology And Renewable Energy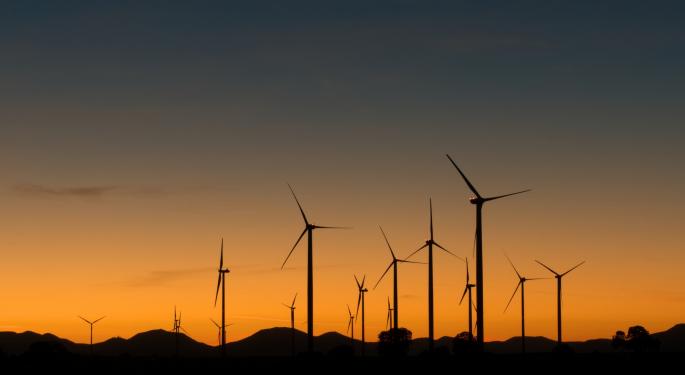 Lition recently produced an infographic outlining a renewable electricity revolution — and how the use of blockchain could transform the energy market.
Going Green
Eight in 10 people believe the world should be fully powered by renewables, while one in four people globally believe that individuals should take the lead on energy issues, according to the blockchain company.
"Technology is giving consumers more control and transparency in their energy consumption, but utility companies still control the market," the note said.
As of 2016, oil remains the most prominent resource, followed closely by coal and natural gas.
More consumers are beginning to produce power at home: a solar electric system, wind electric system, microhydropower system or a hybrid approach can be used to power houses, ranches and resorts.
Going green can be expensive, as the average cost of solar panels ranges anywhere from $13,000 to $21,000, according to Lition.
"Regulated markets allow power companies to exercise a monopoly over energy generation, distribution, maintenance and billing."
Blockchain
The infographic suggests the formation of a blockchain smart grid energy supply that's capable of tracking and connecting a network of electricity. Within this model, customers would have the opportunity to choose the greenest option for the lowest rate, while excess electricity would be recycled in exchange for credits.
A blockchain-based model would introduce a new way to buy and sell energy, as well generate a larger supply and increase overall renewable demand, Lition said.
"Blockchain transactions operate like an energy stock exchange. Consumers can purchase energy at variable rates [and] cost is based on the market instead of a central agency."
Related Links:
What Is A Blockchain And What Does It Do?
Posted-In: Blockchain infographic Lition Renewable energyMedia General Best of Benzinga
View Comments and Join the Discussion!