Georgia Anderson: Not Your Typical Entrepreneur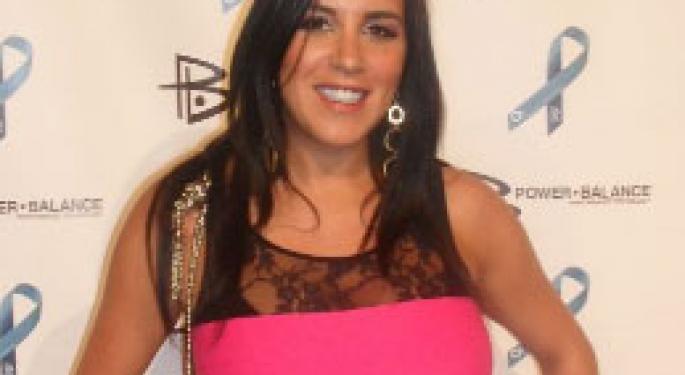 Georgia Anderson is not your typical entrepreneur. Born and raised in Italy, Anderson attended law school in her home country before moving to the United States. From there, she found herself working in Futures and Forex, which inspired her to write a beginner's guide on the subject: Technical Analysis For Day Trading Of Forex And Futures.
"The book is a very simple manual," she told Benzinga during a recent interview. "I'm working on a second book that will be more advanced."
With her first book, Anderson said that she wanted to help guide new investors in the right direction. "You know how when people are first trading, sometimes they get conned because they don't know what to look for in a broker or where to invest their money," she said. "They don't know, sometimes, the basics. So I present the basics in my book."
After finishing her book, Anderson decided to launch her own social networking site – Georgia Anderson's Financial News Network – for traders and investors.
"When I was working and had so many clients to manage, I realized that all these people need to connect and communicate," she said. "They're always in front of their computers, and they need to have, at some point, a communication place."
"We do blogs, we do technical analysis daily, we chart," she continues. "Sometimes it's really about finance, sometimes we just make some jokes, to relax a little bit from the hard work. And it's coming together very well. It's a lot of hard work to keep it up and make everybody happy, but I just love it. It's great."
"And," she adds, "I give [away] my book for free for the people who want to join my website. New members receive the book as my welcome gift. It's just a big, big community."
To learn more about Georgia Anderson, her book, her social network, or her appearance in Playboy (NYSE: PLA), check out Benzinga's full interview with the GAFNN.com founder.
Posted-In: Gafnn.comNews Entrepreneurship Futures Movers & Shakers Forex Markets General
View Comments and Join the Discussion!