Friday's Market Minute: Is Bitcoin At An Inflection Point?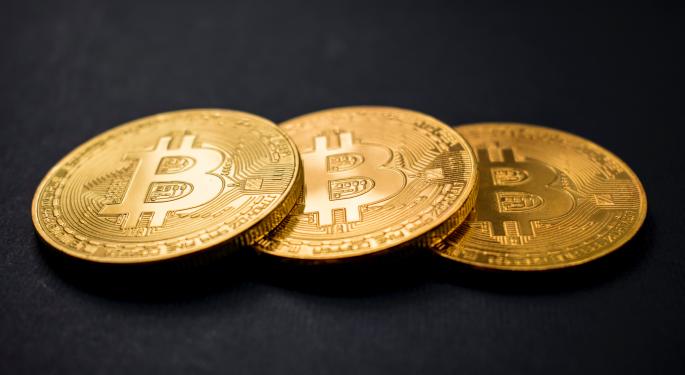 Bitcoin dropped 10% yesterday to the lowest levels in nearly two weeks, as overbought positions by momentum traders have triggered profit-taking or mean-reversion flows in the near-term. The pullback comes amid growing concerns that Bitcoin is perhaps a proxy, one kind of financial market bubble, and fears that the Biden administration could attempt to regulate cryptocurrencies. Despite the most recent correction, one cannot exclude the resumption of an upward trend, or the possibility that the current speculative fervor will propagate further, pushing Bitcoin's price up towards the consensus region of between $50k-$100k.
There are a few important circumstances that might be paving the way for Bitcoin to sustain its ongoing trend. First, in response to the massive economic contraction stemming from Covid-19, central banks in the United States, European Union, Japan, and other major economies are engaging in "quantitative easing" programs on an unprecedented scale. The United States alone has printed trillions of dollars and has far outspent what it has brought in with tax dollars, creating an unprecedented level of debt which is now about equal to GDP. This level of spending and money creation has likely driven many investors to Bitcoin, as it may serve as a safe haven as the value of fiat currencies like the U.S. dollar comes into question. Second, when valuing Bitcoin, the first thing that comes to mind is how much cheaper is it relative to another asset like gold. The value of above-ground gold at $12 trillion is still over 20 times greater than the market cap of bitcoin today.
Lastly, when reflecting on Bitcoin's 2017 high, perhaps it was marked by unsustainable retail FOMO and the move that began last year is being driven by institutions. A lack of mainstream adoption may have explained the rapid fall of Bitcoin in 2017 as market hype diminished and investors understood that there was not much real value at the time. However, with the ongoing adoption of Bitcoin by major firms like PayPal Holdings Inc (NASDAQ: PYPL), the growing value of Bitcoin may be justified.
Photo by Dmitry Demidko on Unsplash
View Comments and Join the Discussion!
Posted-In: Bitcoin PayPal Inc.Cryptocurrency Government News Global Economics Markets