This Week In Cryptocurrency: DoJ Investigates Tether, Crypto Hacker Steals $1M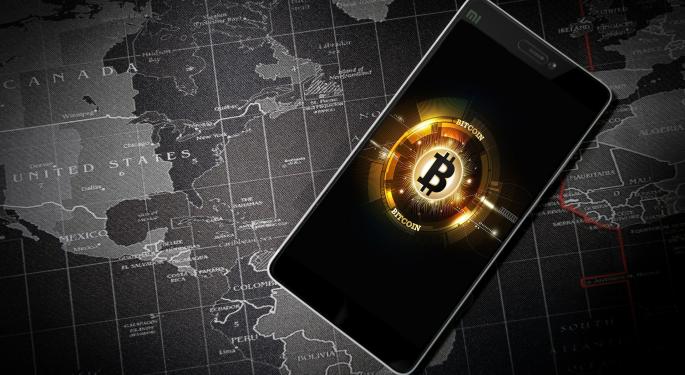 The cryptocurrency market finished another disastrous week on a low note on Friday, with most major currencies trading down more than 6 percent on the day.
Here's a look at some of the headlines that were moving the cryptocurrency market this week and which currencies were on the move.
Headlines
The cryptocurrency sell-off continued this week after Bloomberg reported the U.S. Department of Justice and the U.S. Commodity Futures Trading Commission are investigating cryptocurrency market price manipulation. The DoJ and the CFTC have been coordinating on a criminal probe of Bitcoin, Tether and crypto exchange Bitfinex and their possible role in driving last year's cryptocurrency market bubble. Sources familiar with the probe said the DoJ is investigating whether or not traders illegally pumped up the price of bitcoin in late 2017 by using USDT to strategically buy and sell bitcoin based on inside information.
On Wednesday, Riot Blockchain Inc (NASDAQ: RIOT) revealed in its latest quarterly filing that a U.S. Securities and Exchange Commission investigation into the company that was first disclosed back in April is still ongoing. The SEC is reportedly looking into the "unsettled nature of accounting treatment for the Company's cryptocurrency mining and the fair value method selected by the Company," Riot said in the filing.
Hacker Nicholas Truglia has been charged with with 21 counts of crimes including identity theft, fraud and embezzlement after Truglia allegedly used a technique known as "SIM swapping" to steal more than $1 million in cryptocurrency from a victim's accounts. According to CipherTrace, criminals and hackers stole roughly $1.21 billion in cryptocurrency in the first half of 2018.
Price Action
The Bitcoin Investment Trust (OTC: GBTC) closed at $6.05, down 21.8 percent for the week.
Here's how several top crypto investments fared this week. Prices are as of 3:00 p.m. ET and reflect the previous seven days.
Bitcoin declined 22.8 percent to $4,304;
XRP declined 14.3 percent to 40 cents;
Ethereum declined 31 percent to $175;
Bitcoin Cash declined 49.1 percent to $204;
Stellar declined 26 percent to 17 cents.
The three cryptocurrencies with at least $1-million market caps that have made the biggest gains over the past seven days are:
Birake: $3.2-million market cap, 76.4-percent gain.
Factom: $82.6-million market cap, 64.4-percent gain.
Timicoin: $10.4-million market cap, 56-percent gain.
The three cryptocurrencies hit hardest in the past seven days were:
Novacoin: $1.5-million market cap, 90.2-percent decline.
Dimecoin: $2.7-million market cap, 83.6-percent decline.
Gravity: $1.1-million market cap, 61.9-percent decline.
Related Links:
This Week In Cryptocurrency: Bitcoin Cash Fork Chaos, XRP Jumps Ethereum
With Tether In Focus, The DoJ Is Investigating Last Year's Cryptomania
View Comments and Join the Discussion!
Posted-In: this week in cryptocurrencyCryptocurrency News After-Hours Center Markets Best of Benzinga