Ethereum Vs. Ether: Know The Difference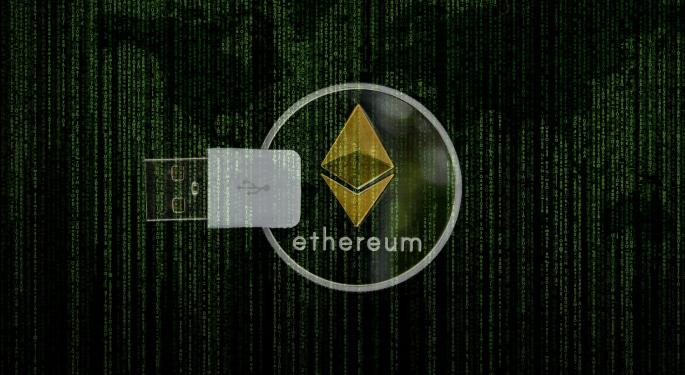 People often make the mistake of using the terms terms "blockchain" and "cryptocurrency" interchangeably. In reality though, blockchain and cryptocurrency are completely different.
As blockchain and cryptocurrency have become increasingly popular topics, its not uncommon to see people make the mistake of using these terms interchangably.
Most frequently, commentators fail to distinguish between one specific blockchain and crypto: Ethereum, the platform, and Ether, the token.
Ethereum The Blockchain
Ethereum is a publicly distributed blockchain platform that specifically allows developers to develop decentralized applications that serve a specific purpose to users.
It was first introduced in 2013 by Vitalik Buterin, and was formally presented to the general public at the 2014 North American Bitcoin Conference.
Ethereum's platform is similar in concept to that of bitcoin, but it fulfills a different purpose.
Essentially, bitcoin is a decentralized application that gives users an electronic cash system to permit online Bitcoin cryptocurrency payments. Since the applications are made up of a code that can only run on Bitcoin's blockchain network, no outside individual or organization is able to be controlled.
Ethereum, meanwhile, is the largest open ended software program today. It enables distributed applications and smart contracts to be built without any interference whatsoever from an outside third party.
In many ways, ethereum is not just a platform. It's its own language that simply runs on a blockchain platform to help developers to build those smart contracts and applications.
What are the main purposes behind ethereum? The primary purpose is for it to be traded in a digital currency exchange just like other cryptocurrencies, while the secondary purpose is for it to be used to run applications, and in Ethereum's own words, to 'codify, decentralize, secure, and trade just about anything.'
Let's put this into perspective.
Let's say that Person #1 gives Person #2 five Ether to develop a new website. The requirements that Person #1 needs for the website are encoded on Ethereum's blockchain.
Since the requirements for the website are encoded, the payment of five Ether will only be made to Person #2 if they manager to complete those requirements.
Person #2 would need to submit their work on Ethereum's blockchain platform to Person #1, who would then review the requirement and the payment would then be self-executed. Person #1 cannot stop the payment if the conditions are met because they are already encoded.
And that right there is one of the big selling points to Ethereum's platform: the code cannot be altered or hacked or changed in any way by an outside force or person.
Ether The Cryptocurrency
Ethereum's cryptocurrency is referred to as Ether or as ETH for short. It serves as the token, or digital currency, for the Ethereum platform. In other words, it powers the transactions, decentralized applications, and smart contracts on the Ethereum blockchain.
Ether is capable of being programmed by developers for many different purposes. Besides being programmed to running a decentralized application or enabling a smart contract, it can also be used for generating new token for an initial coin offering (ICO) or simply for making payments.
Summary
In conclusion, Ethereum is a publicly distributed blockchain platform designed for enabling smart contracts and decentralized applications while Ether is the digital currency used to power that platform.
By understanding these differences between ethereum's platform and cryptocurrency, it will go a long way to helping you also understand how transactions work on decentralized applications.
Related Links:
Once Again, SEC Rejects Winklevoss Bitcoin ETF
Cryptocurrencies Aren't Just An Investment Tool: Here's How To Use Them In Everyday Life
The preceding article is from one of our external contributors. It does not represent the opinion of Benzinga and has not been edited.
Posted-In: Blockchain ether EthereumCryptocurrency Markets Best of Benzinga
View Comments and Join the Discussion!