Cryptocurrencies Aren't Just An Investment Tool: Here's How To Use Them In Everyday Life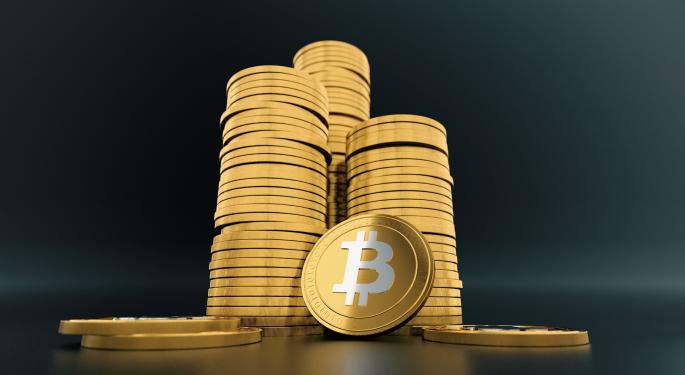 Over the past couple of years, cryptocurrencies have become one of the most prominent investment markets in the world. Today, you can trade these assets on cryptocurrency exchanges and as CFDs, or you can invest in cryptocurrency options and futures on traditional exchanges. The latest hype is exchange-traded Bitcoin funds which the SEC is currently reviewing.
Besides investments opportunities, most cryptocurrencies also fill a role as actual currencies; the role they were originally intended for.
In an attempt to offer an insight on how to best use cryptocurrencies as currencies we asked the experts over at BullMarketz.com to share their best tips.
Cryptocurrency Wallets
In order to understand how to use cryptocurrencies to pay for products and services, you first need to understand what a cryptocurrency wallet is. You see, cryptocurrency exchanges are solely used for trading with the goal of 'buying low and selling high.' Wallets, on the other hand, are designed to store cryptocurrencies for an extended period of time and to allow for transactions between users.
Hard Wallets
Cryptocurrency wallets come in many shapes and forms with different advantages and drawbacks. The safest options are hard wallets with the Ledger Nano S being the most popular one. Hard wallets are physical cryptocurrency wallets that resemble flash drives. They are designed for people that want to store their cryptocurrencies in a safe place with the option of using them once in a while.
Digital Wallets
If you're planning to use your cryptocurrencies more frequently, there are more practical options called digital wallets. You could think of them as a PayPal account for digital currencies. These wallets can be downloadable desktop wallets, online wallets, and even mobile wallets.
Below are some of the most common digital cryptocurrency options to give you a better idea.
Coinbase is probably the most well-known cryptocurrency wallet. This is where most beginners get started since it supports crypto to fiat exchanges.
Bread Wallet is a popular mobile wallet that gives users full control over their own assets on Android and iOS devices.
JAXX is a multi-asset cryptocurrency wallet with a clean interface and great functionality. The wallet has support for a range of different assets, and it's compatible with most available devices including as an extension in Chrome and Firefox.
Note that one of the most anticipated cryptocurrency wallets of 2018 are about to launch any day. The CFD broker eToro has quickly established themselves as an industry leader. Now, they are currently working on a mobile cryptocurrency wallet that will become available worldwide with a set of unique features.
How To Use Cryptocurrencies As Actual Currency
Since cryptocurrencies are digital assets, all transactions are performed digitally as well. For example, to pay for a product using a cryptocurrency, you make a digital transaction to the company selling the product. In order for that to work, you need to have a cryptocurrency wallet to send assets from and the company needs a wallet to receive the assets to.
The actual transaction is done using two keys: one represents the assets you're transferring and the other one represents the wallet that is receiving the transaction. As soon as the transaction is performed, all the data about that transaction is registered in a ledger on the cryptocurrency's blockchain.
Today, you rarely have to handle the codes on your own and a transaction can be as easy as scanning a QR code.
Benefits Of Using Cryptocurrencies
The main reason cryptocurrencies were created in the first place was to create decentralized payments and that remains one of the benefits to this day. All transactions are done between two users, and no bank or other institute has any power over it.
Speed is another great benefit. Most cryptocurrency transactions are performed instantaneously unlike a bank transaction that can take several days. Certain assets such as Monero are even completely anonymous.
The last great benefit of cryptocurrency transactions are the low fees. In fact, most cryptocurrencies have been designed to offer the lowest fees possible which is partially done by cutting out the middleman.
Posted-In: Cryptocurrency Markets Best of Benzinga
View Comments and Join the Discussion!