Today In Cryptocurrency: Largest Korean Exchange Raided, Economist Rips Cryptos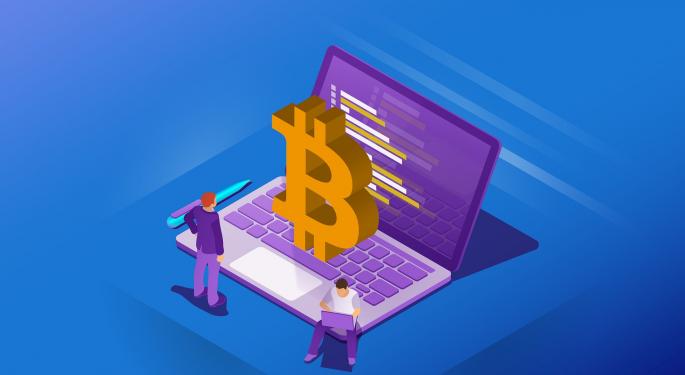 The cryptocurrency market closed out a lackluster week with a day of heavy selling on Friday, with most major currencies trading down more than than 6 percent. Here's a look at some of the headlines that were moving the cryptocurrency market today — and which currencies were on the move.
Headlines
Korean authorities raided the offices of cryptocurrency exchange UpBit on Thursday and Friday. UpBit, which is the largest Korean cryptocurrency exchange and the fourth largest in the world, said on its website it's "under investigation by prosecutors and is cooperating."
According to a report by Cheddar, Facebook Inc. (NASDAQ: FB) is seriously considering developing its own cryptocurrency. Earlier in the week, Facebook launched a new blockchain team led by former Messenger head and Paypal Holdings Inc. (NASDAQ: PYPL) executive David Marcus but didn't provide details on the goals of the team.
Economist Nouriel Roubini, who gained notoriety for predicting the 2008 financial crisis, blasted cryptocurrencies at the Fluidity Summit in Brooklyn. Roubini said cryptocurrencies create "chaos" in the payments business and are "totally inefficient" and "never going to work."
Price Action
The Bitcoin Investment Trust GBTC (OTC: GBTC) traded at $13.88, down 4.8 percent.
Here's how several top crypto investments fared Friday. Prices are as of 3:30 p.m. ET and reflect the previous 24 hours.
Bitcoin declined 5 percent to $8,671;
Ethereum declined 6.7percent to $691;
Ripple declined 9.7 percent to 70 cents;
Bitcoin Cash declined 9.9 percent to $1,418;
EOS declined 14.4 percent to $15.34.
The three cryptocurrencies with at least $1-million market caps that have made the biggest gains over the past 24 hours are:
BunnyCoin: $2.4-million market cap, 122.9-percent gain.
InflationCoin: $1.1-million market cap, 38.4-percent gain.
BitTokens: $1.0-million market cap, 26.7-percent gain.
The three cryptocurrencies hit hardest in the past 24 hours were:
LiteDoge: $1.6-million market cap, 35.7-percent decline.
PeepCoin: $2.2-million market cap, 32.5-percent decline.
Rubycoin: $15.1-million market cap, 30.5-percent decline.
Related Links:
Today In Cryptocurrency: Bank Of America Calls Cryptos 'Troubling,' Fundstrat Predicts $64,000 Bitcoin Price
Despite Riot Blockchain's Risks, HC Wainwright Emerges As A Bull
View Comments and Join the Discussion!
Posted-In: Bitcoin today in cryptocurrencyCryptocurrency News Top Stories After-Hours Center Markets Best of Benzinga