Today In Cryptocurrency: Vitalik Buterin Boycotts CoinDesk, Philippines Welcomes Cryptos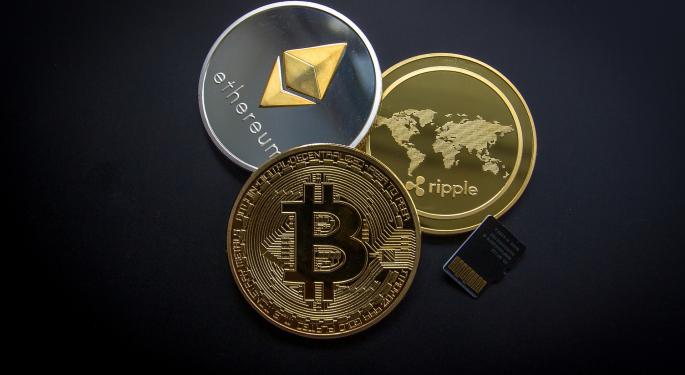 The cryptocurrency market was uncharacteristically calm on Thursday, with most major currencies moving less than 2 percent on the day. Here's a look at some of the headlines that were moving the cryptocurrency market today and which currencies were on the move.
Headlines
The Philippine government has decided to allow 10 blockchain and cryptocurrency companies to operate in the tax-friendly Cagayan Economic Zone Authority (CEZA) region of the Philippines. The aim is to use tax breaks to create a blockchain business hum in the region, which is located within an hour's flight of Hong Kong, China and Taiwan.
Fintech firm Revolut announced on Thursday it has raised another $250 million in funding, which brings the company's total valuation to $1.7 billion. Revolut makes a debit card that allows users to transfer money in 150 different global currencies with no fees, and it recently expanded its offerings to include cryptocurrency trading. Be sure to check out the biggest disruptors in the fintech space on May 15 and 16 at the Benzinga Global Fintech Awards.
Ethereum founder Vitalik Buterin announced on Twitter on Thursday he will be boycotting CoinDesk's 2018 Consensus conference in May to protest the website being "recklessly complicit in giveaway scams." Buterin included a link to a CoinDesk blog post that contained a link to a fraudulent crypto website. The link has since been removed from the post, and a correction note was added saying that CoinDesk "regrets the error."
Price Action
The Bitcoin Investment Trust (OTC: GBTC) traded at $15.33, up 1.7 percent.
Here's how several top crypto investments fared Wednesday. Prices are as of 3:45 p.m. ET and reflect the previous 24 hours.
Bitcoin declined 1.6 percent to $8,885;
Ethereum declined 0.1 percent to $631;
Ripple gained 0.3 percent to 82 cents;
Bitcoin Cash gained 0.3 percent to $1,329;
EOS declined 0.7 percent to $14.75.
The three cryptocurrencies with at least $1-million market caps that have made the biggest gains over the past 24 hours are:
DNotes: $6.4-million market cap, 185.9-percent gain.
MedicCoin: $22.6-million market cap, 124.9-percent gain.
InflationCoin: $2.4-million market cap, 105.5-percent gain.
The three cryptocurrencies hit hardest in the past 24 hours were:
Rise: $11.4-million market cap, 29.7-percent decline.
Masternodecoin: $2.1-million market cap, 27.2-percent decline.
Unitus: $2.3-million market cap, 24.7-percent decline.
Related Links:
Today In Cryptocurrency: Hacker Steals Ethereum, Nasdaq Open To Crypto Trading
View Comments and Join the Discussion!
Posted-In: Blockchain CoinDesk EthereumCryptocurrency News Top Stories After-Hours Center Markets Best of Benzinga