Don't Want To Buy Bitcoin? Here Are 3 Ways To Earn It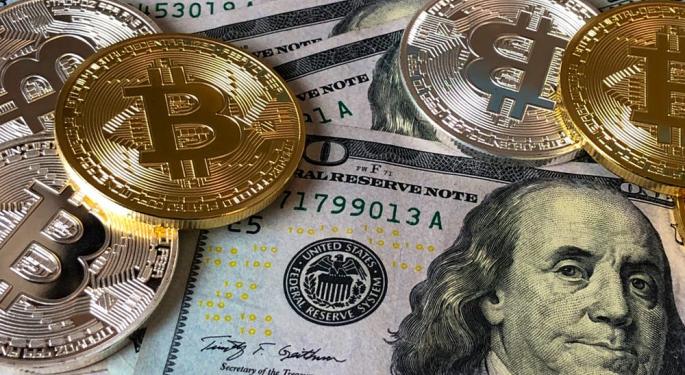 Cryptocurrency rewarded many of its investors in 2017 and the Internet will never forget the explosion in the number of bitcoin millionaires. At the height of the Bitcoin frenzy, BTC crossed the $20,000 milestone to dwarf the performance of other traditional assets on Wall Street as seen in the chart below.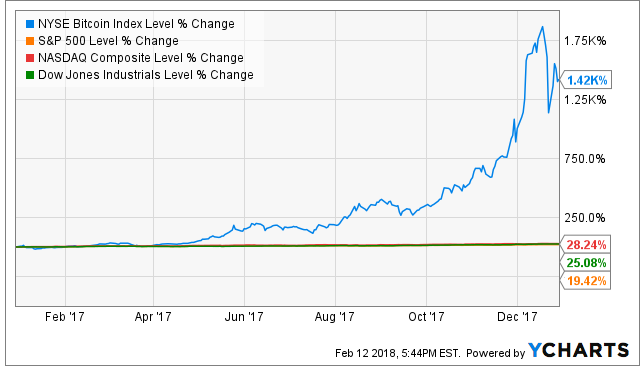 Other cryptocurrencies such as ethereum (which delivered impressive 9000% gains), ripple (34,319% gains) and litecoin (5000% gains) also performed astonishingly well throughout 2017. Other altcoins delivered varying levels return percentages and people didn't think twice about selling all their properties to buy into the speculative nature of cryptocurrencies.
Of course, the cryptocurrency market experienced massive turbulence that saw the prices of cryptocurrency assets fall precipitously. Unfortunately, many of the people who missed the cryptocurrency boom in 2017 got burned when they jumped into the market earlier in 2018. Nonetheless, the cryptocurrency market has shown impressive resilience, and the cryptocurrency market is slowly returning to stability.
Even though there's still some latent value in cryptocurrency, and the fact that blockchain continues to garner mainstream adoption, some folks will think twice about taking their hard-earned money to buy into the market. If you are not comfortable paying cash to buy crypto, this piece provides insight into 3 simple solutions for earning cryptocurrencies without buying them with cash.
Crypto For Loyalty Points
There are currently effort to allow consumers to earn cryptocurrency by taking part in the loyalty programs of the brands and businesses that you patronize, which might make you think twice before you ignore the next survey request from your bank.
Sandblock is a startup that wants revolutionize the relationship between businesses and consumers by leveraging blockchain technology to create a feedback system that is mutually beneficial to both parties. Businesses perfer to run loyalty programs to ensure repeat business, and more importantly, to gauge the level of customer satisfaction by watching the patterns of repeat business. Customers, in turn, receive loyalty points that they can redeem for discounts.
Most of the loyalty reward systems in the market are not fair to both consumers and businesses. Consumers are often asked to provide feedback on a products and service they already bought. In exchange, they get practically useless points, and sometimes they don't get anything at all in return. The fact that consumers are not properly incentivized to provide feedback also robs businesses of valuable objective feedback that can help them improve the quality of their products and services.
With Sandbox, businesses buy the Satisfaction Token (SAT), which is a tradable ERC20 token. The businesses can then create their own branded token with an arbitrary value pegged to SAT. Wal-Mart Stored Inc (NYSE: WMT), for instance, can peg 100 of a hypothetical "WalCoin" tokens at 1 SAT, while McDonald's Corporation (NYSE: MCD) can choose to peg 200 "McCoins" against 1 SAT. Hence, if you earn WalCoin as loyalty points from Wal-Mart, you can easily know how much the points are worth in near-dollar terms.
The best part is that you can exchange the branded tokens within the SAT ecosystem or you can convert the branded tokens to SAT for onward exchange into other major cryptocurrencies or fiat money.
Blog On Steemit
If you know how to create engaging content or write insightful posts, you can earn cryptocurrency on Steemit without actually buying coins/tokens. Steemit is blockchain-based a social media platform where content producers and curators are rewarded for their efforts at helping to create and disseminate quality information. Creating, commenting, and voting on Steemit is free, and anybody with a verifiable identity can join and become part of the community.
When you create a post that the community finds interesting, you'll earn upvotes from readers and the upvotes can then translate into STEEM tokens from the reward pool. If you happen upon an interesting post wallowing in obscurity and you upvote it before it becomes popular, you also get to earn a curation reward. If you are an 'influencer' on the Steem platform, the size your curation reward will be dependent on the amount of STEEM power you have.
You can turn your earned STEEM into STEEM Power, trade it for STEEM Dollars, or transfer it to other accounts. You can also trade your STEEM for other coins such as bitcoin and ether using third-party platforms. You can also convert the new cryptocurrency into fiat currency as final payout if you so desire.
Convert Your Salary To Bitcoin
Finally, there are now ways to convert the value of your work into bitcoin or other cryptocurrency. Bitwage is simply a bitcoin payroll and international wage payment service for people who want to earn the cryptocurrency through the expenditure of their labor. With Bitwage, all you need to do is to provide your employer with a Bank account number supplied by Bitwage. Once, your employer pays your salary into the bank account, you'll get an equivalent bitcoin deposit from Bitwage the next day.
In the first two examples, you are practically converting your time and energy into cryptocurrency. However, you'll be technically exchanging USD (or other currency) for cryptocurrency with this third solution.
Bitwage is an innovative solution that helps you to convert your salary into bitcoin straight from the source. Bitwage gives you speed, liquidity, and efficiency in owning bitcoin as opposed to the traditional means of getting paid with fiat and then looking for where to buy bitcoin or other cryptocurrencies with your fiat.

The preceding article is from one of our external contributors. It does not represent the opinion of Benzinga and has not been edited.
Posted-In: Blockchain marketacrossCryptocurrency Fintech Markets
View Comments and Join the Discussion!