How Climate-Positive Cultivation Is Growing Greener Cannabis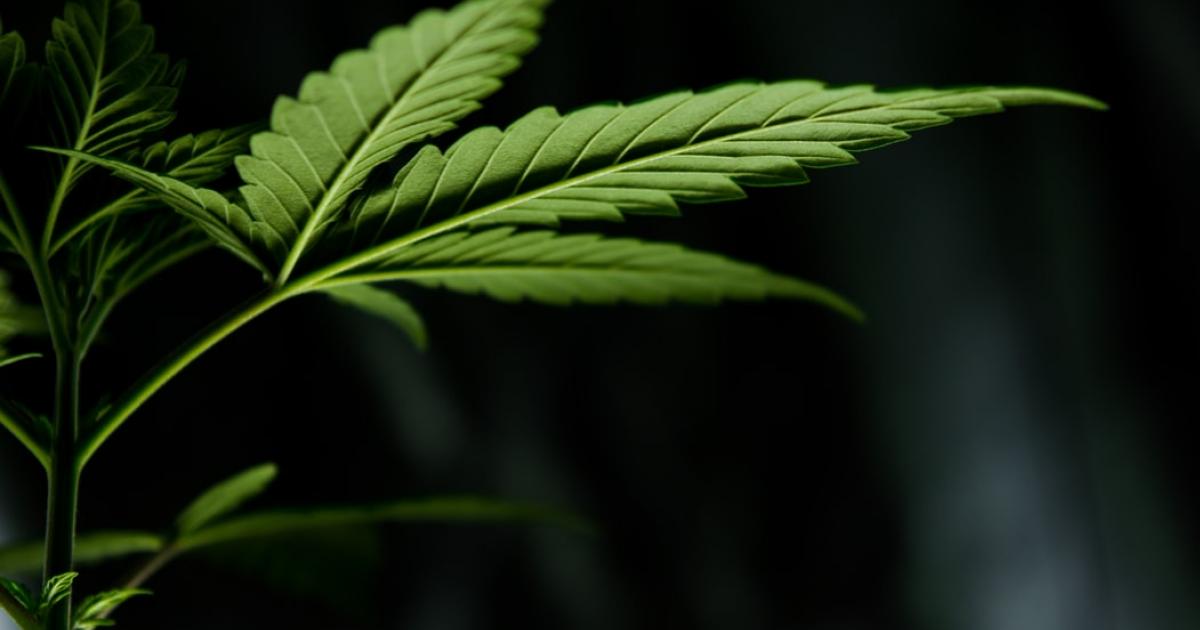 By Bill Shevlin, Co-CEO, 3 Bros Grow
It's no secret that indoor cannabis cultivation techniques have a massive carbon footprint. Today, cannabis is a dirty business due to its use of plastics, immense amounts of water and energy are required. Not only is this bad for the environment, but it's not viable in the long run. Fortunately, by implementing cutting-edge technology and the best production practices, it is possible to grow top-shelf cannabis in a way that's sustainable for both businesses and the earth.
Benefiting the environment, companies, and consumers
Growing cannabis sustainably is a no-brainer. From an environmental perspective, you have to do what's right. By switching to the right technologies, cannabis cultivators can create a healthier, cleaner, more consistent product. From a business perspective, minimizing the cost of business operations creates a margin and supports growth. It also makes sense from a brand perspective: cannabis is often promoted as "natural," which flies in the face of wasted water and energy, not to mention harmful byproducts being released.
A recent article in Forbes noted that 70 percent of millennials will pay more for products made sustainably, and 83 percent consider a product's environmental or social impact before making a purchase. Most cannabis consumers understand sustainability and environmental goals and tend to be educated in their buying habits. The value of sustainably grown cannabis is an easy message to convey.
We believe the technology and systems that 3 Bros Grow has implemented can set the standard for indoor cannabis cultivation in five ways:
1. Reduced Water Consumption
Our proprietary systems and technologies don't use any outside water for our cultivation, which creates a lower cost of operation as well as a positive impact for the environment. We capture the water within our facilities. We then run it into a centralized tank where we clean it with several different filtration methods, add our nutrients, and give it back to the plant.
2. Reduced Power Consumption
Experts estimate that even before legalization began sweeping the country, one percent of all electricity used in the entire United States was used for growing cannabis. Our new facility will be implementing a carbon negative microgrid that generates power onsite, allowing us to lower the cost of operation and create a climate-positive impact. This means our energy consumption will actually remove CO2 from the atmosphere.
3. Reduce CO2
Our Direct Air Capture technology allows us to remove CO2 from the atmosphere, concentrate CO2 and sequester that CO2 in our cultivation and manufacturing processes, which we can inject back into our growing environment.
4. Reduce Plastic Waste
The amount of excessive plastic and packaging used in the cannabis industry is a nightmare. The world is starting to realize that plastic is going to kill us; we've got to be able to find alternative packaging materials.
All 3 Bros products are packaged using the most sustainable and environmentally conscious packaging available. Many of our plastics are ocean-based plastics that have been recycled. We use bio-based plastic or hemp-based plastics. We're talking to emerging companies that are using hemp fibers, bioplastics and compostable packaging in this space.
We need to ensure that everybody uses sustainable solutions in our industry. This comes at a cost though. For example, we're paying roughly an extra two to three percent in packaging versus "dirty" alternatives. But in my opinion, it's worth it to keep our planet clean. I also think we should be supporting the emerging hemp industry to help it evolve — even if it costs a little bit more up front. From my perspective, it's the right thing to do.
5. Create a Circular Economy Using Waste
Sustainability across all aspects of cannabis should be taking place. In California, the Bureau of Cannabis Control requires a certified hauler to carry off any cannabis waste — like stems and miscellaneous biomass — in a locked drum or container. It's fairly expensive and very wasteful. We want to be able to take our waste and turn it back into something useful, not just bury it in the ground because the BCC considers it a hazard.
We're in the process of obtaining authority from the local county to be able to take our waste and send it to our nursery site, which essentially creates a circular economy, zero-waste program, and a healthier soil program for our own grow operations.
The person who runs the soils program comes from the Rodale Institute and is creating a compost program to implement regenerative agriculture practices that fuel multiple benefits. The crops produce more, the soils are healthier, and the local climate is healthier. These products are typically consumed in the local market and can command a higher price point.
Sustainability isn't new
Sustainability was the norm for thousands of years until the advent of factory farming. Sustainable cannabis growing is all about reducing the impact on the environment. 3 Bros is proof that sustainability in vertical agriculture can be achieved. It is profitable, and it protects our planet for future generations.
Bill Shevlin is Co-CEO of 3 Bros Grow, a vertically-integrated cannabis company based in California.
Benzinga's Related Links:
Photo via Unsplash
© 2020 Benzinga.com. Benzinga does not provide investment advice. All rights reserved.
---